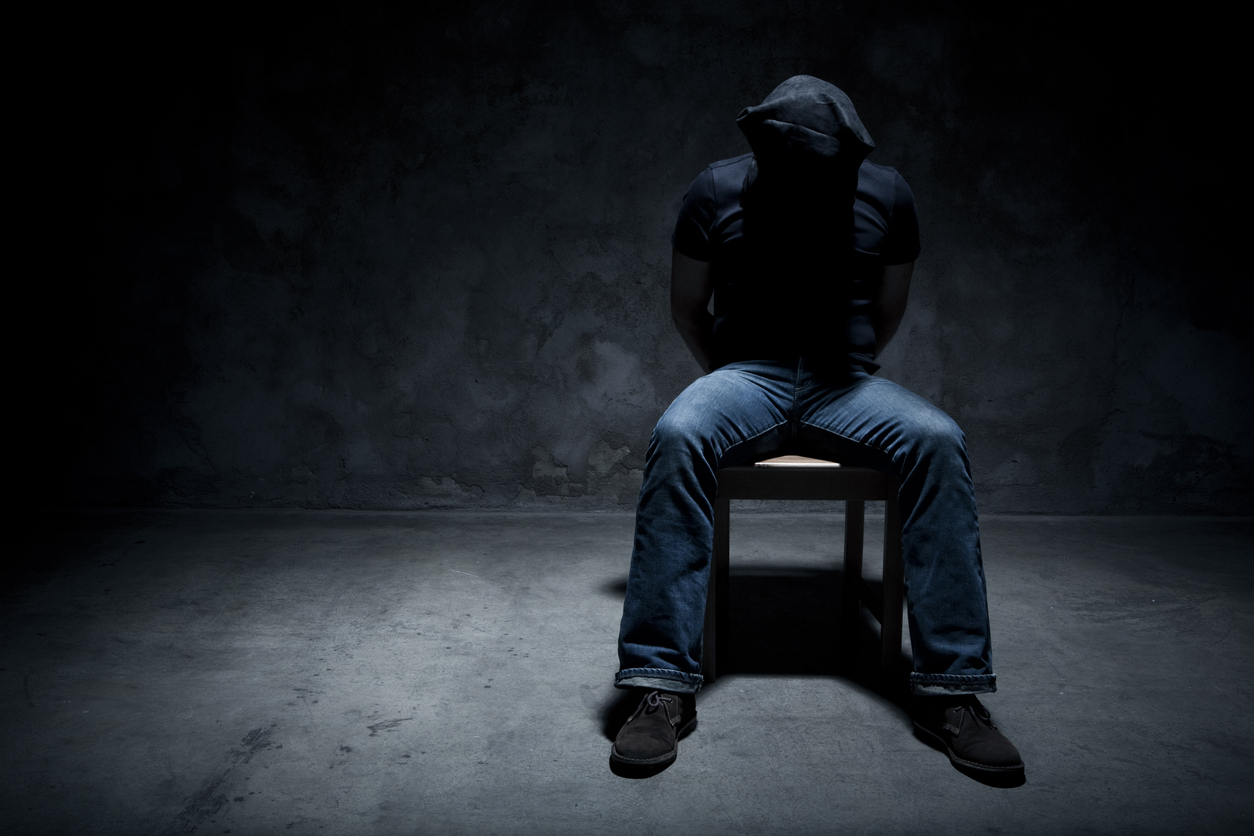 According to Amnesty International, victims of the Iranian regime's systematic torture include children as young as 10 years old. "[V]ictims were frequently hooded... punched, kicked and flogged; beaten with sticks, rubber hosepipes, knives,... suspended or forced into holding painful stress positions for prolonged periods; deprived of sufficient food and potable water..." (Image source: iStock. Image is illustrative and does not represent any person in the article.)
The Iranian regime has significantly ratcheted up its human rights violations. The United Nations and the European Union, which preach about human rights, completely turn a blind eye to the regime's abuses.
According to a recent report by Amnesty International released on September 2, various branches of Iran's government, including the judiciary system, law enforcement and the Ministry of Intelligence, are involved in these abuses and crimes.
The report stated:
"Iran's police, intelligence and security forces, and prison officials have committed, with the complicity of judges and prosecutors, a catalogue of shocking human rights violations, including arbitrary detention, enforced disappearance, torture and other ill-treatment, against those detained."
Victims, according to the report, include children as young as 10 years old. The regime has also systematically been targeting those who take part in demonstrations. Last week, for instance, the Iranian regime's Supreme Court issued two death sentences to wrestling champion Navid Afkari, along with six-and-a-half years in prison and 74 lashes, according to Persian-language news broadcaster Iran International. His two brothers were also arrested; Vahid Afkari was given a prison sentence of 54 years and 74 lashes, and Habib Afkari received 27 years and 74 lashes.
While the EU and the UN are silent, the Ultimate Fighting Championship (UFC) President Dana White and U.S. President Donald Trump have been pleading with the Iranian leaders not to execute champion wrestler Navid Afkari. President Trump tweeted:
"Hearing that Iran is looking to execute a great and popular wrestling star, 27-year-old Navid Afkarai, whose sole act was an anti-government demonstration on the streets. They were protesting the "country's worsening economic situation and inflation'...

"...To the leaders of Iran, I would greatly appreciate if you would spare this young man's life, and not execute him. Thank you!"
UFC President Dana White wrote:
"I would just like to say that I, too, respectfully and humbly ask the government officials in Iran to please not execute this man and spare his life."
It is at the discretion of the judiciary or the Islamic Revolutionary Court that many people are arrested on ambiguous charges, such as "spreading corruption on earth" ("moharebeh"), "waging war against God," or "endangering the country's national security". Lack of due process, forced confessions and physical or psychological torture are prominent in the process through which the judiciary sentences defendants to the death penalty.
According to more reports, Afkari and his brothers were tortured to force them to testify against each other and to extract "confessions," which were then aired on television.
"For around 50 days I had to endure the most horrendous physical and psychological tortures," Afkari wrote in a letter.
"They would beat me with sticks and batons, hitting my arms, legs, abdomen, and back. They would place a plastic bag on my head and torture me until I suffocated to the very brink of death. They also poured alcohol into my nose."
In addition, most likely to impose fear among possible dissenters in the society, the regime, for decades, has resorted to punishments of torture and death, for example for the possession of cannabis. Torture is administered both physically and psychologically. According to Amnesty International:
"The organization's research found that victims were frequently hooded or blindfolded; punched, kicked and flogged; beaten with sticks, rubber hosepipes, knives, batons and cables; suspended or forced into holding painful stress positions for prolonged periods; deprived of sufficient food and potable water; placed in prolonged solitary confinement, sometimes for weeks or even months; and denied medical care for injuries sustained during the protests or as a result of torture."
You would think that the EU or the UN would at least condemn the ruling mullahs of Iran for this brutality. Instead, the regime is rewarded. On August 14, the UN Security Council voted to allow the 13-year arms embargo on the Iranian regime to expire in October 2020. The ruling means that the ruling mullahs of Iran will be permitted to buy, sell and export as many conventional weapons they wish.
The EU and the UN are also advocating to keep the nuclear deal (JCPOA), which Iran never signed, and to keep all sanctions lifted, despite repeated Iranian violations. On September 4, 2020, for example, the International Atomic Energy Agency reported that Iran's enriched uranium stockpile had reached 2,105 kg (4,640 lbs) -- almost 10 times the amount of enriched uranium the regime is allowed to have. The ruling mullahs now have enough enriched uranium to refine and build a nuclear bomb if they wish to do so. Approximately 1000 kg of uranium enriched at just 5% can be further refined to create one nuclear bomb.
The president of the UN Security Council during August, Indonesia's UN Ambassador Dian Triansyah Djani, meanwhile, rejected a US bid to trigger a "snapback" return of all UN sanctions on Iran. Perhaps the time has come for the US to defund the UN, or at the very least, "paying only for what the country wants — and expecting to get what it pays for."
Despite decades of UN "reform" efforts, little or nothing in its culture or effectiveness has changed. Instead, despite providing the body with a disproportionate share of its funding, the US is subjected to autos-da-fé on a regular basis. The only consolation, at least to date, is that this global virtue-signaling has not yet included burning the US ambassador at the stake. According to an opinion piece published in The Wall Street Journal in 2017:
"Why does the U.S. tolerate this?... dodging embarrassing votes means acquiescing to increasingly high expenditures.

"The U.S. should reject this international taxation regime and move instead to voluntary contributions.... This is a performance incentive the current assessment-taxation system simply does not provide....

"The U.N.'s five regional economic and social councils, which have no concrete accomplishments, don't deserve American funding either. If nations believe these regional organizations are worthwhile—a distinctly dubious proposition—they are entirely free to fund them. Why America is assessed to support them is incomprehensible.

"Next come vast swaths of U.N. bureaucracy. Most of these budgets could be slashed with little or no real-world impact. Start with the Office for Disarmament Affairs. The U.N. Development Program is another example. Significant savings could be realized by reducing other U.N. offices that are little more than self-licking ice cream cones, including many dealing with 'Palestinian' questions. The U.N. Relief and Works Agency for Palestine Refugees could be consolidated into the U.N. High Commissioner for Refugees."
The UN and the EU need to hold the Iranian leaders accountable, or be discarded for irrelevance -- where they probably belong.
Dr. Majid Rafizadeh is a business strategist and advisor, Harvard-educated scholar, political scientist, board member of Harvard International Review, and president of the International American Council on the Middle East. He has authored several books on Islam and US foreign policy. He can be reached at Dr.Rafizadeh@Post.Harvard.Edu