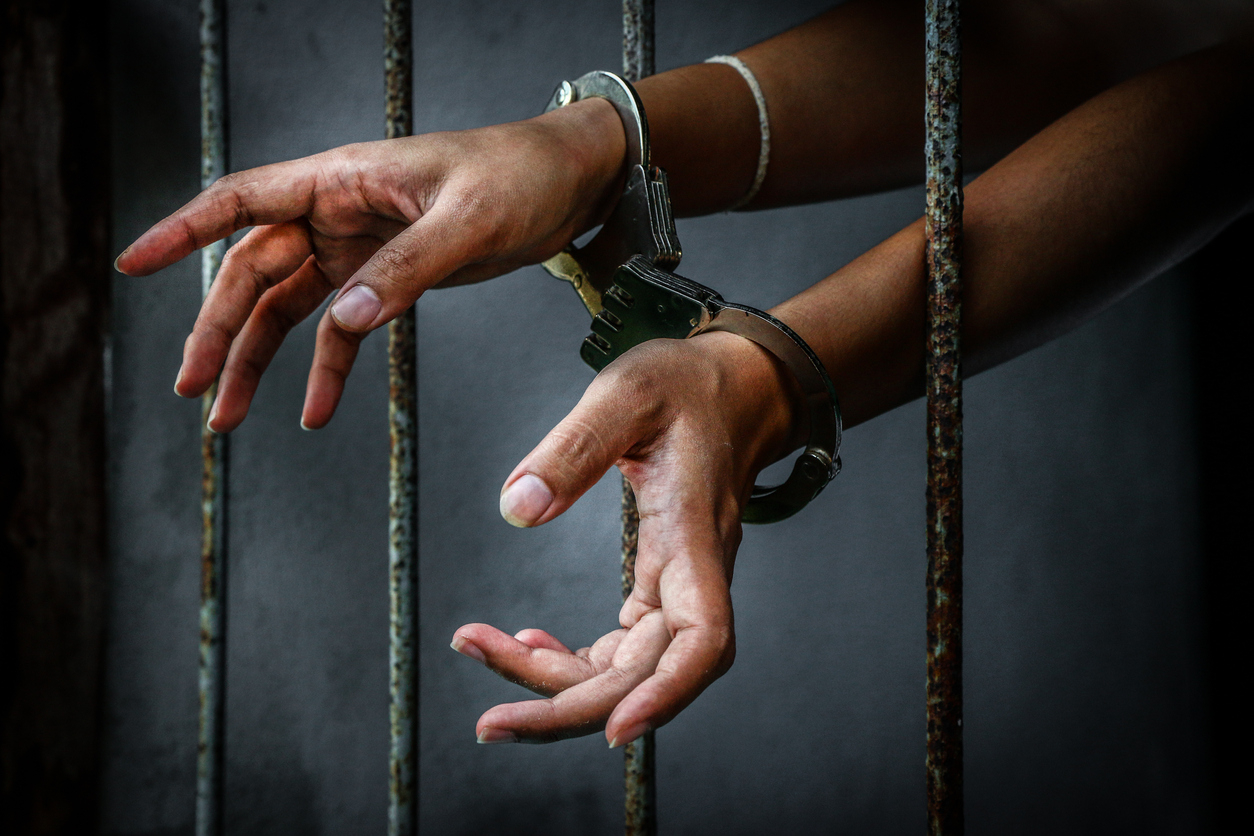 Forced conversion to Islam of young Christian and Hindu girls, some under the age of 12, seems to be an everyday occurrence. To those who are in a position to stop this practice, it appears not to matter. Almost no day goes by without news of these events. (Image source: iStock)
Forced conversion to Islam of young Christian and Hindu girls, some under the age of 12, seems to be an everyday occurrence. To those who are in a position to stop this practice, it appears not to matter. Almost no day goes by without news of these events.
This major and growing problem in Pakistan affects religious minorities. Human rights organisations working on this issue estimate that every year 1,000 Hindu and Christian girls are forced to convert to Islam -- an estimate that could be far higher as many cases remain unreported. Most of the time, these girls are lured by much older men by the promise of a better life and sometimes are pushed into prostitution or even sold.
The Covid-19 pandemic has given a boost to these incidents: some families with daily wage earners no longer had a steady income, and were forced to allow their young daughters to go to work in factories or shops. They ended up losing their daughters to forced conversion to Islam and subsequent marriage.
Families have implored the justice system to return their daughters, but Pakistani authorities usually ignore these requests. Due to the impassivity of the authorities, religious minorities denounce their status as second-class citizens in Pakistan.
Public Authorities Are Complicit in Silence and Hide Human Rights Violations
Governmental and law enforcement agencies are aware of the problem, but they do not officially accept it. Instead, they claim that Islam has not set a minimum age for conversion, so if a girl wants to convert to Islam of her own free will, no one can do anything about it. By stating this, they transfer all blame to the victims and discharge themselves of any responsibility. They also accuse minorities and NGOs of making it a problem and claim it is a false allegation to enhance their own prominence.
Recently, in June, Ayesha Arshad's parents tried to file a complaint but the police refused to pursue the matter and instead handed them Ayesha's conversion certificate a couple of days later. Her father, Arshad Masih then suffered a heart attack, and due to police inaction, the family decided to drop the case.
Kiran Bashir, 15, was abducted on March 8, 2021, on her way home with her mother, Hameeda Bibi. Two men took Kiran, threw her in the back seat of a car and drove off. Again, in the face of police inaction, family members took part in a sit-in protest in front of the police station but that did not work, either. When Hameeda, however, declared that she was going to set herself on fire, the police immediately registered a First Information Report (FIR) about Kiran's abduction. The following day, when the family visited the police station for an update, the police chief told them that Kiran had converted to Islam, and that they were therefore unable to do anything, apart from soon getting her conversion certificate. Instead of recovering the girls, the police support the kidnappers.
The judiciary appears to have the same mindset. In the recent case of Nayab Gill, 13, which attracted international attention, Lahore High Court Judge Sheram Sarwar Chowdhury sent Nayab away with her so-called husband, Saddam Hussain. This took place despite the B Form, an enrollment certificate issued by the government of Pakistan for children under the age of 18, as well as her school certificate saying that she was 13 years and seven-months-old. Her conversion and marriage certificates, both fake documents, gave her age as 19. The judge nevertheless accepted them instead of her B Form and school certificate.
Although her lawyer argued that under the Child Marriage Restraint Act of 1929 , which is part of the Pakistani legal code, Nayab could not enter into marriage before she reached the age of 16, and that as a minor, Nayab was incapable of making independent decisions, that did not seem to matter to the judge: he ruled in favor of her marriage to Saddam Hussain, thereby clearly violating the principle of "the best interest of the child" as codified in Article 3 (1) pf the Convention on the Rights of the Child (CRC), which was ratified by Pakistan in 1990.
What is most is worrying is that the Pakistani high court judges are refusing to enforce the country's prevailing laws, which prohibit marriage of those under 16. Judges are making their decisions on the basis of the Islamic principle of reaching puberty, and thus adulthood, once a girl's menstrual cycle begins. Judges are not only ignoring domestic laws, but also violating international laws and standards and the girls' human rights.
Girls' Statements Given Under Duress
Judges have also been relying on the girls' statements instead of using due diligence, the merit of the law, and despite precedent cases that show that often girls have given their statements under duress. Maira Shahbaz gave a statement that, without any force or pressure, she had converted to Islam and married Muhammad Nakash Tariq of her own free will, so she was sent off with her so-called husband Tariq. After a few days, however, as soon as she found an opportunity, she escaped from her captor and told the truth.
There are so many girls like Maira: Mehwish, Farah Shaheen and Sadaf Masih who were forced to give similar statements and were sent by the courts to live with their so-called husbands. When they escaped, they changed their statements before the court.
Growing extremism in Pakistan is making the lives of religious minorities harder than ever. It is not just strangers who kidnap and convert them to Islam to cover their crimes; sometimes their own employers force them to convert to Islam and their parents are then denied custody.
A 13-year-old, Neha, was converted to Islam by her Muslim employer Dr. Altaf. According to him, he converted her because they did not allow any non-Muslim to go to their kitchen and touch their food and utensils. When her father asked the family for his daughter back, he was told that she was now Muslim and also accused her father of taking Rs. 275,000 (US $1,750) in advance. The authorities should have intervened, rescued the girl and brought Dr. Altaf to justice. Instead, some people raised funds and paid Dr Altaf to release the child. He was therefore unable to enslave young Neha for her lifetime.
Why Do Authorities Keep Ignoring This Issue?
In general, Islamic law allows for marriage between a Muslim man and a woman or girl who is a Christian or Jew. It does not require conversion, and forced conversion is prohibited by Islamic law. Then, why are underage girls being coerced to convert to Islam before marriage?
It is the responsibility of the state to stop this practice even if they have to introduce new laws to ensure that the rights of minorities and children are not being violated. It is also the responsibility of politicians, courts, civil society and the ulema [Islamic clergy] because failing, in the name of religion, to enforce the laws already in place cannot be justified.
The state should not allow criminals to tarnish Pakistan's image in the world. The European Union has already demanded Pakistan to allow space for religious freedom, and the U.S. Commission on International Religious Freedom (USCIRF) has designated Pakistan a "country of particular concern" (CPC) for violating religious freedoms. This unacceptable practice must immediately come to an end.
Nasir Saeed serves as a Director at the Centre for Legal Assistance and Settlement (CLAAS).