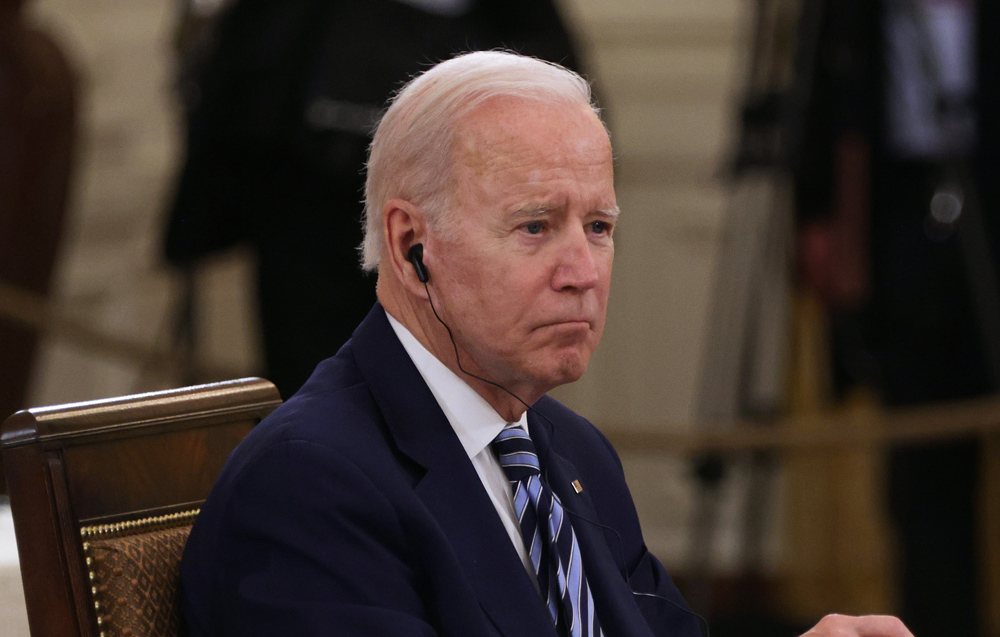 During its history, America has endured much but this much is clear: its citizens have no patience for a president in which they have lost confidence. (Photo by Alex Wong/Getty Images)
An ancient philosopher is attributed to once observing that a nation can survive deprivation or even a battlefield defeat but it cannot survive the loss of confidence in its leadership.
As the Great Depression dismantled hopes and dreams across America, a president who had once rescued Europe from famine following World War I -- and whose organizational skills as U.S. Secretary of Commerce were extraordinary -- lost the confidence of his countrymen.
Hebert Hoover would lose his reelection bid to a man who inspired hope, trust, and most of all, confidence among citizens of a nation where nearly a quarter of them were out of work. Franklin Delano Roosevelt would receive nearly 23 million votes to Hoover's nearly 16 million. The electoral vote was even more telling: 472 to 59.
Yet, as historians will remind us, Roosevelt, despite all of his initiatives, did not have the means to put an end to the Depression through most of his first two terms. What he did manage to do, however, was restore and sustain the confidence of the American people by allowing them to take pride in themselves and the belief that there was a future worth waiting for.
President Lyndon B. Johnson found a nation solidly behind him following the shocking assassination of John F. Kennedy. Yet by the time he announced he would not seek a second term, his approval ratings had sunk to 36% as the Vietnam War stalemated in Southeast Asia and anti-war protests rocked our cities.
The nation had lost confidence in the man who rallied America after those dark days in Dallas. LBJ, ever the political pragmatist, recognized that with such lost confidence was the end of his ability to govern effectively. He knew it was time to exit the Oval Office.
President Jimmy Carter is still another example of a president who failed to gain the confidence of the American people and lost at the polls against a charismatic, inspiring leader, Ronald Reagan. Historians observe that even Democrats were unhappy with Carter's tenure, coupled with his handling of the Iran hostage crisis and a wretched economy.
President Joe Biden's tenure in office will be judged against a similar perspective. There is little question that he will be viewed as the commander in chief who ordered our chaotic Afghan retreat, stood mute in the face of inflation creep, and proposed a multi-trillion dollar budget deficit that has the ability to bankrupt future generations tasked with paying it down. The result is that Biden may well be losing the confidence of the American people. The most recent poll shows that more than half of the American public disapprove of his tenure. Already Democrats are openly wondering who will be their candidate when Biden's first term ends.
For Biden, it could be worse.
In Great Britain, the loss of confidence can immediately bring down a government.
If the House of Commons passes a "no confidence" resolution, the current Prime Minister and his cabinet are required to resign. It ensures that there is not a day the Prime Minister isn't aware of the need to secure the confidence of Parliament and those voters who sent those representatives to sit in that historic hall.
The upcoming mid-term Congressional election may become the tipping point for the Biden Administration's ability to govern. It will reveal far more accurately than any poll whether the American people have confidence in a president who, in his suggested confusion, has presided over multiple policy failures.
During its history, America has endured much but this much is clear: its citizens have no patience for a president in which they have lost confidence.
Lawrence Kadish serves on the Board of Governors of Gatestone Institute.