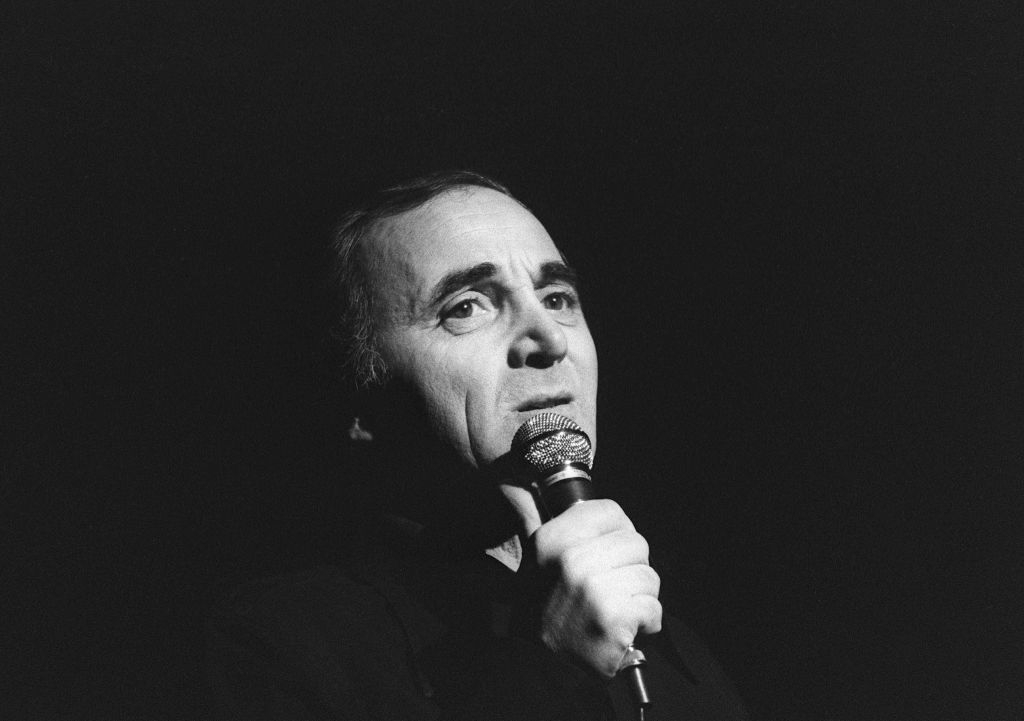 The late French singer Charles Aznavour, on January 9, 1977. (Photo by AFP via Getty Images)
The words are haunting, as if a mourner's lament and offered prayers for the dead. "They Fell," written by Herbert Kretzmer, Charles Aznavour, and George Garvarentz, is a song that remembers the victims of the Armenian genocide, where as many as 1.2 million living under Ottoman rule died during World War I.
But the lyrics speak to every bloody ravine that was turned into a mass grave. The words speak to the terror all genocide victims must have experienced in their final moments. The emotion of Aznavour's voice reveals the despair of viewing the incomprehensible inhumanity inflicted on those targeted for extinction.
Tomorrow, as we observe International Holocaust Remembrance Day, it is more important than ever to memorialize the six million Jews who were put to death and all those who have been targeted for genocide. It is equally important to understand how mass murder on an industrial scale can be repeated time and again as loving human beings are reduced into something subhuman by a regime that deems them worthy of destruction. Equally chilling is how, who, and why there are co-conspirators in the heinous act of genocide.
Let us now honor the memory of those who perished during the Holocaust by openly reciting words that speak to every genocide:
They fell that year
They vanished from the earth
Never knowing the cause
Or what laws they'd offended
The women fell as well
And the babies they tendered
Left to die, left to cry
All condemned by their birth

They fell like rain
Across the thirsty land
In their heart, they were slain
In their God, still believing
All their pity and pain
In that season of grieving
All in vain, all in vain
Just for one helping hand

For no one heard their prayers
In a world bent on pleasure
From others people cares
They simply closed their eyes
They create a lot of sound
In jazz and right-time measure
The trumpets screamed till dawn
To drown the children's cries

They fell like leaves
Hit people its prime
Simple man, kindly man
And not one knew his crime
They became in that hour
Like the small desert flower
Soon covered by the silent wind
In sands of time

They fell that year
Before a cruel foe
They had little to give
But their lives and their passion
And their longing to live
In their way
In their fashion
So their harvest could thrive
And their children could grow

They fell like flies
Their eyes still full of sound
Like a dove in its flight
In the path of a rifle
That falls down where it might
As if death were a trifle
And to bring to an end
A life barely begun

And I am of that race
Who died in unknown places
Who perished in their pride
Whose blood in rivers ran
In agony and flight
With courage on their faces
They went into the night
That waits for every man

They fell like tears
And never knew what for
In that summer of strife
Of massacre and war
Their only crime was life
Their only guilt was being
The children of Armenia
Nothing less, nothing more
Lawrence Kadish serves on the Board of Governors of Gatestone Institute.