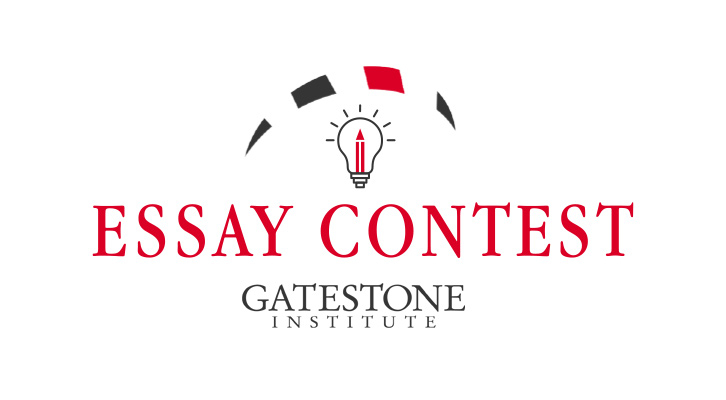 Gatestone Institute is honored to announce the winners of its educational Gatestone Student Essay Contest on Free Market Capitalism. The contest was launched late last year under the leadership of Lawrence Kadish, a real estate entrepreneur who serves as a Member of the Board of Governors of Gatestone Institute, and Lawrence Kudlow, former Director of the National Economic Council of the United States and the host of the Fox Business Channel's highest rated show, Kudlow. The essay contest was based on Mr. Kudlow's quote:
"We were endowed by our Creator with the inalienable rights of life, liberty and the pursuit of happiness. We were not endowed by the Federal Government. We were not endowed by entitlements. We were not endowed by pork barrel spending; we were not endowed by budgetary earmarks."
First place was tied between Elijah Vickers and Declan Hurley.
Second place winner was Jacob Hornstein.
Third place was also tied between Julianna Perrucci and Sophia Lee.
While we wish to thank all of you who so graciously participated in the contest and shared such impressive ideas with us, we are most of all indebted to Mr. Kadish, whose idea it was to hold this educational contest to encourage students to think about and explore the possibilities of a free market economy and whose generosity made it possible, and to Mr. Kudlow for his enthusiastic participation in the project.
We also wish to thank for their extraordinary help in judging all the essays submitted Gordon G. Chang, author of The Coming Collapse of China and The Great U.S.-China Tech War, and Alan M. Dershowitz, former Felix Frankfurter Professor of Law at Harvard Law School and author of more than 34 books.
Most especially, countless thanks to all of you who sent us such thoughtful work and joined in this exciting venture to encourage students to think about and better understand the great opportunities of the American Dream.