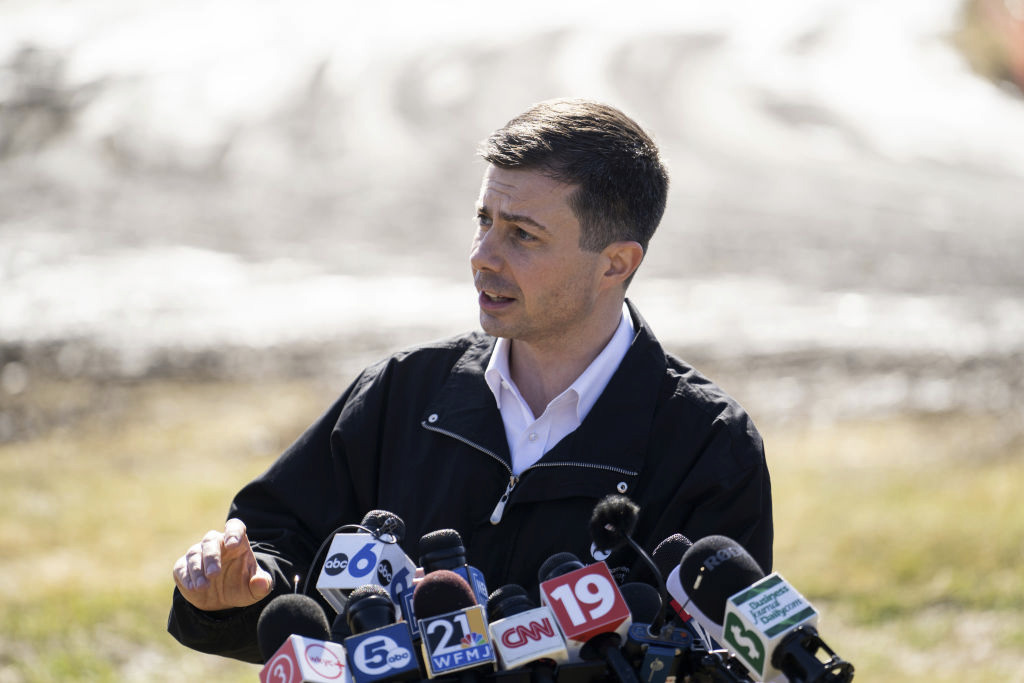 U.S. Transportation Secretary Pete Buttigieg is discovering that holding a cabinet position isn't some no-show government job.
When he took the position, one suspects he thought it would be a great platform for him to try out potential messaging in front of media and public audiences across the country. No doubt he envisioned it as preparation for a future White House presidential campaign – like taking the show on the road before opening on Broadway.
Recent events for Buttigieg unfortunately suggest that his "show" has closed in East Palestine, Ohio.
Let us agree that his department is not tasked with the cleanup of a toxic mess, the result of a massive freight train derailment from overheated bearings. Let us further agree that there is a genuine partisan debate over who has and who has not sought additional safety regulations for the rail freight industry.
There can be no debate, however, that the job of the Secretary of Transportation is to provide clear, cogent, even inspirational leadership, especially in times of crisis, and in this arena Buttigieg has dramatically failed.
Silent for days after the people of East Palestine faced devastation from toxic clouds released in a deliberate effort to rid the railway tank cars of their dangerous cargo, Buttigieg later admitted he should have spoken out quickly and empathetically. "That's a lesson learned for me," he told a CBS News interview.
A lesson learned? How about it being an intuitive response from a Cabinet member approved by Congress to be the leader of a sector vital to the economy and well-being of the United States.
Sadly, his response to East Palestine was foreshadowed.
When Federal Aviation Administration (FAA) technical woes caused a January outage of our commercial aviation network, Buttigieg could have responded with a sweeping program of investment, reform and innovation. He could have used the sorry episode to lobby for a permanent FAA administrator that would have the skill, resources, and temperament to bring order out of chaos.
In fairness, perhaps the real responsibility for Buttigieg's troubled tenure lies with President Joe Biden. Any number of Biden's predecessors recognized the need for smart, competent Secretaries who would run their respective departments as if the future of the Republic depended up it. One can look at President Abraham Lincoln's "Cabinet of Rivals," who played a strategic role in preserving the Union, or President Franklin Delano Roosevelt's "brain trust," whose members helped America to conquer the Great Depression to appreciate the qualifications required to be America's Transportation Secretary. For Pete Buttigieg, the curtain has already come down. He just doesn't know it yet.
Lawrence Kadish serves on the Board of Governors of Gatestone Institute.