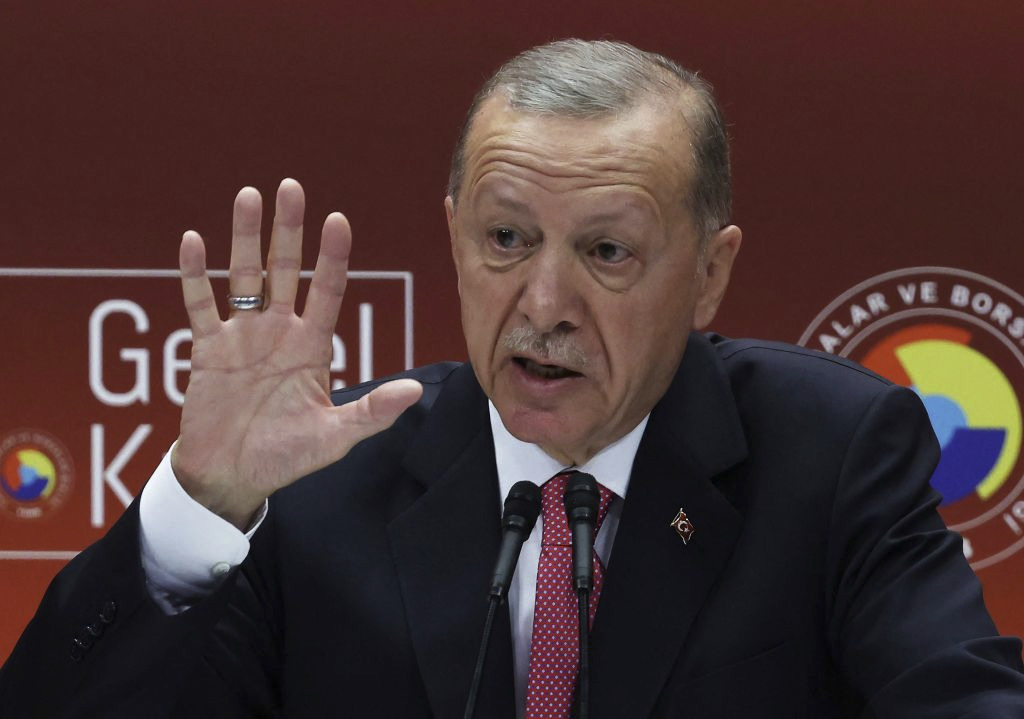 The second round of Turkey's consequential presidential election on May 28 did not produce a surprise. Turkey's Islamist president, Recep Tayyip Erdoğan, now in his third decade in power, won 52% of the national vote against 48% by Kemal Kılıçdaroğlu, the opposition leader. In the first round on May 14, Erdoğan and Kılıçdaroğlu had won 49.5% and 45% of the vote, respectively.
A previous article summarized the result of the first round as a victory of nationalist identity politics over misery.
Erdoğan, as he has always done since coming to power in 2002, did all that he could to use state resources and the media he controls to manipulate the voters both before the May 14 vote and before the second round.
State officials who are bound by the constitution to stay neutral in politics joined Erdoğan's campaign, while blocking every opposition effort.
Kılıçdaroğlu took to Twitter on May 26 to voice his exasperation, posting a video with the message, "I'm completely under a blackout," and saying:
"Constant slander, lies, conspiracies, irregularities at the ballot boxes, efforts to ban observers, manipulated videos... And now, [telecommunication companies] are even blocking our ability to send a short message to announce our program to journalists.... Should I not participate in the election? Is this what you want?"
In a startling tweet three days before the final vote, Kılıçdaroğlu accused Russia of interfering with the Turkish elections. Russians, he said, were behind the defamatory material that had been circulating for the past days on social media.
"Dear Russian friends, you are behind the montages, conspiracies, deep fake content and recordings that were exposed in this country yesterday," he said in Turkish, and also tweeted it in Russian.
In a campaign rally on May 7 at Istanbul's Atatürk Airport, Erdoğan showed a video of Kılıçdaroğlu saying, "Let's go together to the ballot box," with an overlaid video of Kurdish militants chanting "Let's go, let's go." As the video played, Erdoğan told the crowd:
"They are walking shoulder to shoulder with the PKK [a terrorist organization according to Turkey, the US, and the EU]. Would my beloved fellow citizens vote for such a thing? Listen, this is extremely important."
When a journalist asked Erdoğan "How was this video recorded?" Erdoğan admitted that the video shown was fabricated, but still alleged PKK complicity in the Kılıçdaroğlu campaign. "The CHP Chairman [Kılıçdaroğlu] has allied with the PKK terrorist organization," Erdoğan said.
"There are these videos of Kılıçdaroğlu shot in Kandil [a region in Iraq and Iran known for PKK activity]. And they released them; the ones where they say 'Let's go, let's go.' You can say these are fake but PKK has endorsed them by circulating these videos."
In fact, the PKK circulated its own, original version; militants dancing and chanting and so on. At the election rally, Erdoğan showed a fabricated version showing Kılıçdaroğlu dancing and chanting with PKK militants.
It is therefore no surprise that the Electoral Integrity Project, the work of two academics, Pippa Norris and Max Grömping, who measure malfeasance at the ballot box, put Turkey in its 2019 report into the "low integrity" category, together with countries such as Russia, Iran and Belarus.
The Turks' message by way of their voting preference was loud and clear, effectively that: We may be starving. We know that we are living in a badly crippled democracy. We know that we have a corrupt government. We know there is widespread nepotism. But this man will protect us, our religion and our land from terrorists, foreign invaders, infidels, traitors and atheists.
When you think that the average Turk is effectively a seventh-grade drop-out, and that 95% of Turks have never traveled abroad, the election results are probably not all that shocking.
The election results will spell further trouble in Turkey's relations with the West. While Erdoğan will try to maintain a balanced policy between Russia and the West, he will be inclined to favor Russia to the point where he fears that Western sanctions will hammer Turkey's ailing economy.
Putin will keep on drinking his champagne while rooting for his Turkish Trojan Horse in NATO. Turkey's relations with the EU, however, will remain in the deep freeze, where they have been for the past several years, with virtually no chance of reviving Turkey's process for EU membership.
Secular Turks and Turkey's Western allies should brace for another five tumultuous years with Erdoğan. What will happen after he has left the political stage? The Turks will most likely quickly elect another opportunistic Islamist leader -- another Erdoğan.
Burak Bekdil, one of Turkey's leading journalists, was recently fired from the country's most noted newspaper after 29 years, for writing in Gatestone what is taking place in Turkey. He is a Fellow at the Middle East Forum.