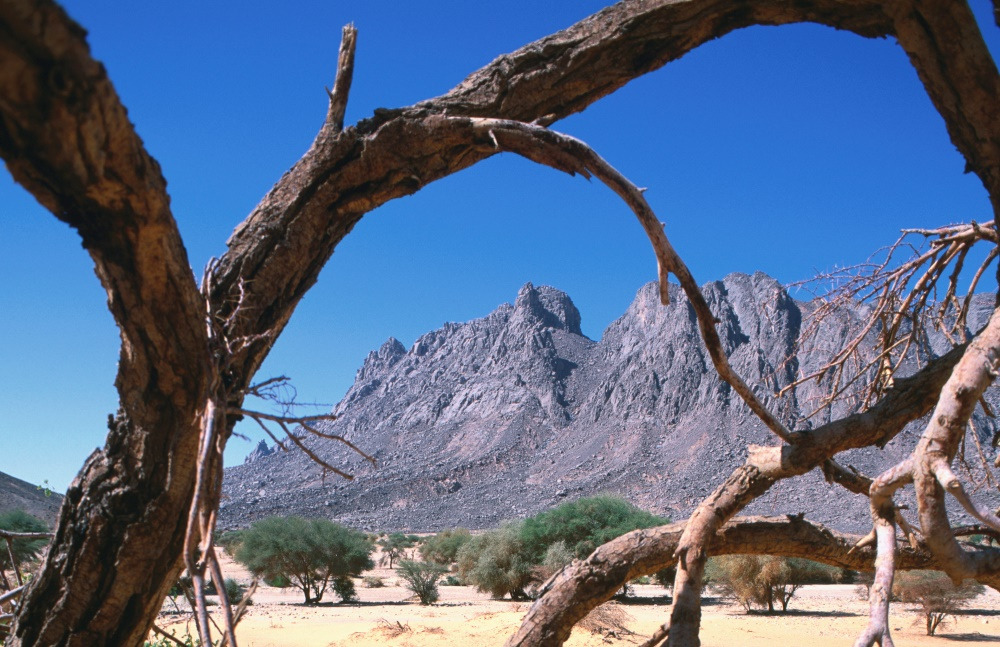 Is the Sahel region in West Africa becoming a new hub for international terrorism, as the badlands of Afghanistan were almost three decades ago? Last week, the question forced its way into global policymakers' circles with the military coup in Niamey, the capital of Niger, an impoverished state in that region.
Commander of the Presidential Guard Gen. Abdourahamane Tiani put the "democratically elected" President Mohamed Bazoum under arrest in the presidential palace and declared himself the new ruler, continuing the series of recent coups that have led to military rule in neighboring Guinea Conakry, Burkina Faso and Mali.
The alarm bells sounded by the coup broke the summer torpor of Western chanceries with the usual "we've got to do something" slogan leading to the usual hastily designed reactive measures.
French President Emmanuel Macron did his "we've got something to do " bit by ordering his 1,500 troops based in Niger to be put on full alert, as his Foreign Minister Catherine Colona rushed to reassure everyone that France wouldn't use force to restore its protégé Bazoum to power. Similar reassurances came from Germany and Italy, which also have token military forces in Niger.
The Biden administration in Washington, having long claimed that it wouldn't neglect Africa as Donald Trump had done, did its own "we've got to do something" number by sending Acting Assistant Secretary of State Victoria Nuland to Niamey for what she described as "a harsh but serious", and in reality useless, conversation with some of the jackboots.
The nations forming the Economic Community of West African States also did their own "we've got to do something" bit by sending a high-level delegation to Niamey to persuade the generals to be good boys and return to the barracks. The coup leader refused to see them and they reacted by setting an ultimatum after which they said they would use the military option. However, when the ultimatum expired, they said they would prefer the diplomatic option.
For his part, Russian President Vladimir Putin did his own "we've got to do something" by having local agents distribute Russian flags and envelopes filled with cash among the rent-a-mob crowds supporting the coup in Niamey. That was followed by rumors that Yevgeny Prigozhin, Putin's friend-cum-foe has phoned the generals to offer support from his Wagner Group mercenaries who did the same for coup leaders in Mozambique, Libya, Central African Republic, and more recently Mali.
But is all this much ado about very little?
Western expression of support for "democratically elected leaders" has seldom been more than diplomatic posturing. The mere holding of elections doesn't turn a society into a democracy. Even then, there are quite a few democratically elected undemocratic leaders. For decades Hissène Habré and Idriss Déby in Chad, two from many similar rulers, were democratically elected and backed by France without anyone daring to describe them as paragons of democracy.
The Western idea of a one-size-fits-all is an illusion.
Before the colonial era, African societies decided who holds power through tribal warfare, with the winner acquiring legitimacy through victory. The colonial powers wielded power through a combination of force, bribery, and co-optation of the more ambitious local elites.
With the Berlin Conference of 1884 and the division of Africa, colonial powers created artificial putative nation-states built around locally recruited military units in the service of the imperial powers.
When given independence, these new "nations" contained tribes with long histories of hostility towards one another and little sense of statehood. Paradoxically it is, at times delayed, resentment of the colonial past that is remolding some of those countries, including Niger, into nation-states in the more or less Westphalian sense of the term.
After independence that resentment, or ressentiment in French, led many of the newly created African states into the Soviet orbit during the Cold War. That option expired with the fall of the USSR and more than a decade of Russian uncertainty about its own future. Under Putin, Russia is trying to recover part of its lost influence, notably in Africa.
Should the West worry about that?
Not necessarily.
The USSR reaped no benefits from spending money and prestige to prop up African dictators who continued to talk of socialism but put their stolen money in Western banks.
Today, Putin's Russia is even less likely to do any better. Apart from wheat and corn, it has nothing to sell that Africans want to buy, while Africans have nothing to offer that Russians might wish to purchase. Worse still for Putin, Wagner Group has turned local African opinion against Russia in many places, including the Central African Republic, Libya, Mozambique, and more recently even Mali.
As for the growing jihadi threat, letting Putin do the fighting on behalf of the African governments may not be a bad option. The French fought the jihadis in Mali and prevented them from entering the capital Bamako and seizing power only to end up as a target for hatred of the very rulers they had saved from annihilation. (The US had a similar experience in Afghanistan, where the remnants of the made-in-America regime of Hamed Karzai and Ashraf Ghani now lead the anti-American chorus.)
Empire-building was a bad idea from the beginning. Adam Smith warned against it in his book, The Wealth of Nations, where he showed that slave labor and captive markets, while benefiting some capitalists, was bad for capitalism as a whole as it falsified the rules of the free market.
The post-colonial history of Africa shows that military coup is the most frequent means of changing governments in almost all countries of the continent. All but one of the 54 African states have experienced at least one successful or abortive coup, among the 151 coups the continent has had since 1960. The only exception is South Africa. (Egypt had its coup in 1952).
Trying to impose the Western democratic model on African states by force hasn't worked in at least a dozen countries. Sanctions don't work either; they inflict suffering on the poorest masses without affecting the ruling cliques. Many years ago I visited an African "republic" under severe international sanctions to interview its president. The dinner he offered us was truly five-star, while the people of his capital, in ruins after a bloody civil war, were starving.
Military coups do pose a problem. But contrary to the French Cartesian illusion, not every problem has a ready solution. And when there is no ready solution wisdom advises patience, allowing people to make their mistakes and learn from them, not theatrical "we've got to do something" gesticulations that discredit those who make them.
Amir Taheri was the executive editor-in-chief of the daily Kayhan in Iran from 1972 to 1979. He has worked at or written for innumerable publications, published eleven books, and has been a columnist for Asharq Al-Awsat since 1987. He is the Chairman of Gatestone Europe.

This article originally appeared in Asharq Al-Awsat and is reprinted with some changes by kind permission of the author.