Fifty years have passed since many Arab countries were humiliated by Israel in 1967 in a war the Arabs started, with the explicit goal of destroying the Jewish State and throwing the Jews into the Mediterranean Sea. Today, Israel has solid diplomatic relations with two of these countries -- Jordan to Egypt -- while Saudi officials speak with their Israeli security counterparts about the Iranian threat.
But although the Middle East is engulfed in a new wave of internal destabilization, and Iran has recently experienced a new wave of protests in which people chanted "we don't want an Islamic Republic", the great taboo for the Arab and Muslim world is still that of cultural exchanges with the hated "Zionists".
A prominent Tunisian-born French movie producer, Saïd Ben Saïd, after being forced to pull out of North Africa's most prestigious film festival, recently issued one of the frankest denunciations of anti-Semitism in the Arab world. He revealed, in an op-ed for the French daily Le Monde, that an invitation to preside over the jury of the Carthage Film Festival had been rescinded because of his work with the Israeli film director, Nadav Lapid, and for having participated on a panel at the Jerusalem Film Festival earlier this year. The real culprit, Ben Saïd argued, was the prevalence of anti-Semitism fueled by Islamic extremists across the Middle East:
"No one can deny the misery of the Palestinian people, but it must be admitted that the Arab world is, in its majority, antisemitic... This hatred of Jews has redoubled in intensity and depth not because of the Arab-Israeli conflict, but with the rise of a certain vision of Islam".
Writers, novelists, journalists, politicians, bloggers, filmmakers: there are plenty of Arab and Muslim artists who have paid a heavy price for having broken through the iron curtain that has been put around Israel.
Amin Maalouf, who has both a Lebanese and a French passport, gave an interview to an Israeli channel, i24. Perhaps he thought that having won the Goncourt Prize (France's greatest literary recognition), having received the Legion of Honor, and being among the "Immortals" of the French Academy would have protected him. Of course it did not. Right after his interview with the television channel, requests to deprive him of his Lebanese citizenship and put him on trial began at once.
A Lebanese director, Ziad Doueiri, did something even "worse": he filmed some scenes on Israeli land! When he returned from the Venice Film Festival, the Lebanese police were waiting for him at the airport. He was arrested, interrogated for three hours, and accused of "collaborating with Israel".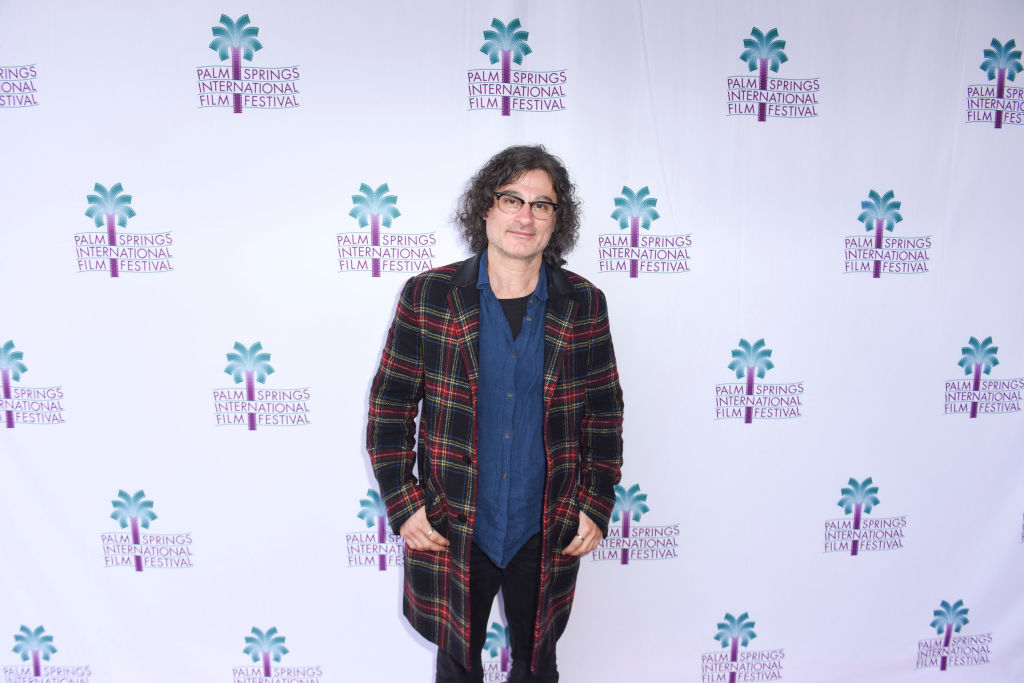 Because Lebanese director Ziad Doueiri filmed some scenes in Israel, when he returned from the Venice Film Festival, Lebanese police arrested him at the airport, interrogated him for three hours, and accused him of "collaborating with Israel". (Photo by Vivien Killilea/Getty Images for Palm Springs International Film Festival)
Boualem Sansal, an acclaimed Algerian writer, should have received the Prix du Roman Arabe for his book "Rue Darwin". The jury, however, who had actually selected him, later retracted the award and cancelled it. The reason? Sansal had made a trip to Jerusalem to attend an Israeli literary festival.
The great Egyptian writer Ali Salem has seen his career destroyed forever for having visited Israel. In 1994, a few months after the Oslo Accords were signed, the famous Egyptian satirical writer traveled to Israel and wrote the book, My Drive to Israel. Theaters abandoned and boycotted his plays.
The Nobel Laureate for Literature Naguib Mahfouz was persecuted by the Islamic fundamentalists, not only for his "secular spirit", but above all the support which, at the time, Mahfouz provided to President Anwar Sadat for having signed the Camp David "peace" treaty with Israel. In 1979, the Arab countries boycotted the publication of Mahfouz's novels. They are still officially unavailable in some Middle Eastern countries.
The most well-known Iranian blogger, Hossein Derakhshan, ended up in jail; he was accused of "spying for Israel." His "crime"? A visit to Israel two years earlier to "show the daily life of the Jewish people" and to expose anti-Semitic prejudices.
Even the most famous Arab poet, the Syrian Adonis, was expelled from the Arab Writers Union for having met with Israeli intellectuals in Granada during a UNESCO conference.
These Arab and Muslim regimes are terrified of Israel, a comparatively microscopic 20,000 square kilometers, compared to the 33 million square kilometers of the Arab and Muslim world. In an immense crescent that sweeps from Casablanca to Mumbai, Israel is the only free state in the region.
In Saudi Arabia, blogger Raif Badawi was imprisoned and flogged. In Jordan, the writer Nahid Hattar was murdered for "blasphemy". In Egypt, the novelist Ahmed Naji was jailed for "obscenity". And Iran increased the bounty for the murder of writer Salman Rushdie.
Israel is the only Middle Eastern state where journalists enjoy absolute freedom of expression and can safely challenge the military and government. It is a Jewish country where publishing houses translate Arab authors; the opposite does not happen in the Middle East. It is the only country where artists and writers are not censored or told by the state what to write, what not to write, or how to behave. This is what Arab and Muslim dictatorships fear: that their own artists might be "infected" by these "unruly" "Zionists".
The West, where people care about pluralism and cultural freedom, needs strongly to support these Arab and Muslim writers and artists who have dared to visit Israel and become "unruly" to boot. It means betting on freedom and progress instead of on autocracies and an artificial, failed "peace". These Arab artists are far more brave and honest of all those European pseudo-intellectuals who embrace the boycott of Israel, the only free and open country in the Middle East.
Giulio Meotti, Cultural Editor for Il Foglio, is an Italian journalist and author.