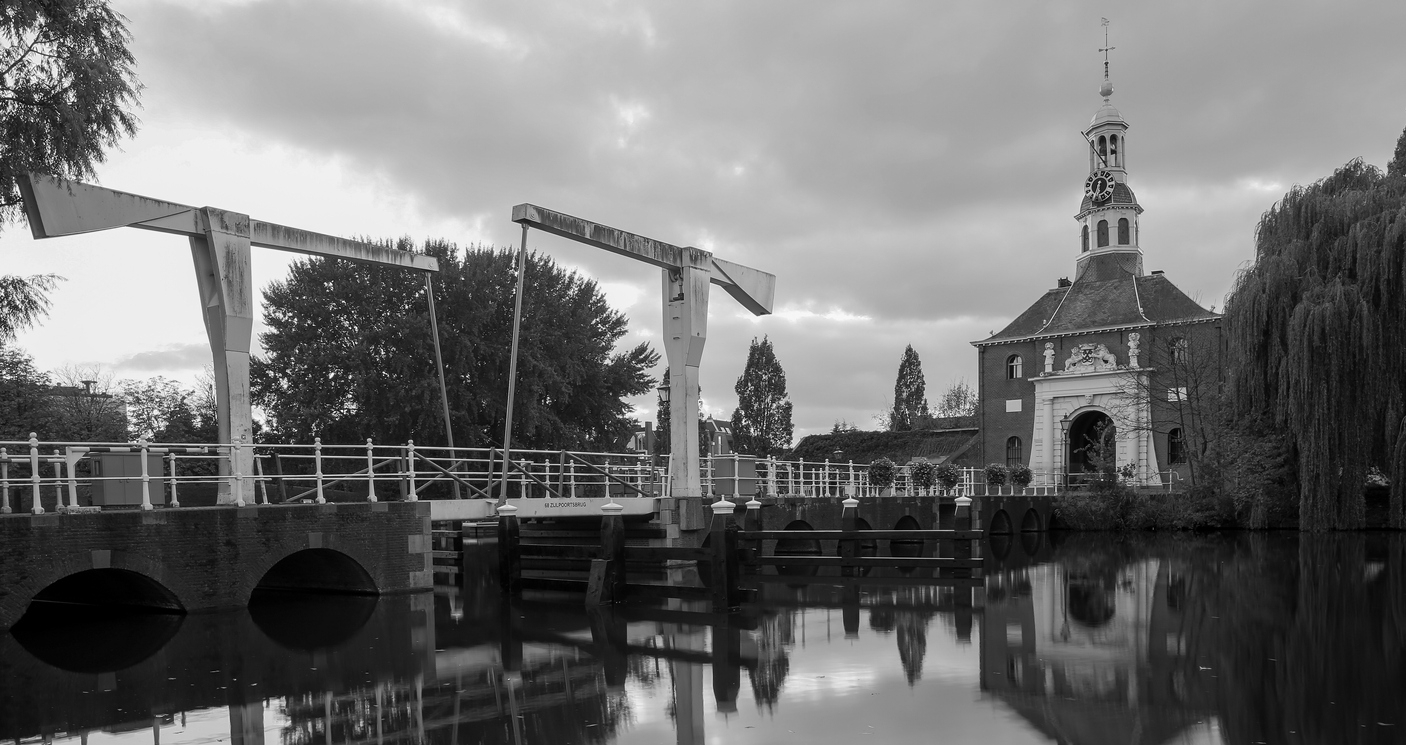 According to the National Coordinator for Security and Counterterrorism of the Netherlands, Islamic terrorism has been growing for several years. "Despite stagnating growth, the size of the Dutch jihadist movement is cause for concern," it wrote. (Image source: iStock)
"Right-wing extremists are growing more confident. They continue to focus on protesting against the perceived Islamisation of the Netherlands, the arrival of asylum seekers and the perceived loss of Dutch identity..." [emphasis added] wrote Dutch authorities in a September threat assessment.
Islamization in the Netherlands, however, is not merely a "perception" of "right-wing extremists" but an increasingly established trend. The threat assessment by the country's National Coordinator for Security and Counterterrorism, for example, shows that Islamic terrorism has been growing for several years. "Despite stagnating growth, the size of the Dutch jihadist movement is cause for concern," it wrote.
"This group, which grew significantly between 2013 and 2016, may be inclined to embrace a 'revenge narrative' that blames the West for the collapse of the 'caliphate'...Jihadists now no longer have a compelling reason to travel to that part of the world, and their focus has shifted to da'wa, or spreading the jihadist message. This may lead to a rise in the number of jihadists in the Netherlands. In addition to adherents of jihadism, there are also several thousand jihadist sympathisers, and ISIS sympathisers in particular, in the Netherlands."
The Netherlands has been the scene of several attempted jihadist terrorist attacks in recent months. In late September, police arrested seven suspected jihadist terrorists who were planning a massive attack there, including attacking a large event -- the police did not say where -- by attacking the site with automatic rifles and a car bomb. Earlier in September, an Afghan man who had a "terrorist motive" according to Dutch officials, stabbed two Americans at a train station in Amsterdam. "It is apparent from his statements that he believes that in the Netherlands, the Prophet Muhammad, the Quran, Islam and Allah are repeatedly insulted," prosecutors said. In August, another man was shot and arrested at a supermarket in the city of Naaldwijk, where he was waving a knife at people while shouting "Allahu Akbar".
The threat level for the Netherlands remains at "substantial" (level 4 on a scale of 1 to 5), which means that the risk of an Islamic terrorist attack in the Netherlands is very real, although not necessarily imminent.
There are several other factors, apart from Islamic terrorism, that show an increase in the Islamization of the Netherlands:
One is the growth of Islamic parties. In the last parliamentary elections, Denk, a Muslim party that was formed six months ahead of the elections by two Turks who were former members of the Socialist party, received one-third of the Muslim vote and three seats in parliament. The party does not hide its affinity for Turkey: Criticism of Turkey is taboo, as is its predictable refusal to name the Turkish mass-slaughter of the Armenians during the First World War a genocide. The Denk party ran on a platform against the integration of immigrants into Dutch society (instead advocating "mutual acceptance", a euphemism for creating parallel Muslim societies); and for the establishment of a "racism police" that would register "offenders" and exclude them from holding public office. In July, a former political activist for Denk, Hussein Jamakovic, sent an email to the Telegraaf newspaper, as well as three other news organizations. The email said, "May you get cancer, you filthy, far-right cancer Jews." The email came after the news outlets brought reports claiming that Jamakovic had expressed sympathy for ISIS. In June, a van was deliberately driven into the entrance of the Telegraaf newspaper's building, where it burst into flames.
Another facet of the increasing Islamization is the preaching of jihad in mosques. The Religious Affairs Directorate of the Republic of Turkey (Diyanet) distributes its official Friday sermons to Turkish mosques across the world; the mainstream media in the Netherlands have publicized at least one case of such a sermon being preached, at the mosque in the city of Hoorn. It is unclear in just how many mosques this sermon was preached, but it is estimated that 140 mosques in the Netherlands are affiliated with the Diyanet. The sermon was about jihad and martyrdom:
"Our soldiers show the whole world that we are sacrificing everything to protect our faith, flag and country. (...) Every son of our country who, in the power of his life, drinks the sweet nectar of martyrdom, shouts at us. (...) The one who dies in the way of Allah, never call him dead, but call him alive".
According to the Diyanet representative in The Hague, Dutch-Turkish imams write their own sermons. He then claimed that the war sermon was not preached anywhere in the Netherlands. That is simply not credible -- why would the Diyanet make an exception for Turkish Muslims in the Netherlands of all the places it seeks to influence?
The new mayor of Amsterdam, Femke Halsema, said in September that she would close down mosques if imams are spreading messages of hate, but "only as a last resort". According to DutchNews.nl, Halsema said that closing mosques is "a very rigorous [action] and that is something you only do as a last resort." You must be able to act if "an imam gives disgusting sermons, such as saying women should be subservient or that homosexuality is a crime". According to the news report, she also said that, unlike her predecessor, Jozias van Aartsen, she did not plan to develop links with fundamentalist and Salafist organizations. "I will not invite people who are not democratic and who do not take equality between men and women seriously to the office," she said.
Another aspect of the increasing Islamization is that vandalism and violence against Jews have risen dramatically. A report published by the Dutch Public Prosecution Service in April listed 144 confirmed criminal offenses in 2017 involving hate crimes, including intimidation, vandalism, assault and incitement to hate or violence. Of those cases, 41 percent were "directed against Jews," who only account for 0.2 percent of the Dutch population.
A poll of 557 Dutch Jews published in November showed that nearly half of them were afraid of identifying themselves as Jews, with 43% saying they take active steps to hide their Jewish identity and 52% saying anti-Semitism on the street has become more common. In addition, 34% said they had experienced anti-Semitic remarks directed against them and 11% had experienced anti-Semitic violence directed against them.
In December 2017, a Syrian asylum seeker, Saleh Ali, smashed the windows of a kosher restaurant in Amsterdam. For that, he served just 52 days in prison even though he had reportedly told an officer that the attack was "only the first step." Asked about the next step, he said: "I will tell you later, no one needs to know."
In May, a Syrian asylum seeker, Malek F, stabbed three people in the Hague, while looking to harm "Christian and Jewish kuffars " according to the prosecution's report of the recent trial. He said that "kuffars" [unbelievers] were akin to "animals or retarded people". Two days earlier, Malek F. had brought a knife to a church in The Hague but when no one opened the door when he knocked, he left.
Yet another disquieting characteristic of the Islamization is the grooming and rape of under-age girls, as seen for more than a decade in the UK. According to recent reports, "The number of Dutch victims of grooming gangs has risen sharply in recent years". It is estimated that rape-groomers force around 1,400 under-age girls into sex-slavery every year. Known in the Netherlands as "loverboys", they groom the girls with drugs, alcohol and gifts and then blackmail them into sex-slavery. Research has shown that 89% of the rape-groomers have migrant origins and that 60% are Muslims. Some young girls have 20 "customers" a day. "Minors are set to work in another country [Belgium] as a method to keep them from running away" according to reports. The men can earn "up to 800 euros a day on a girl".
Does the Netherlands have a problem?
John Richardson is a researcher based in the United States.