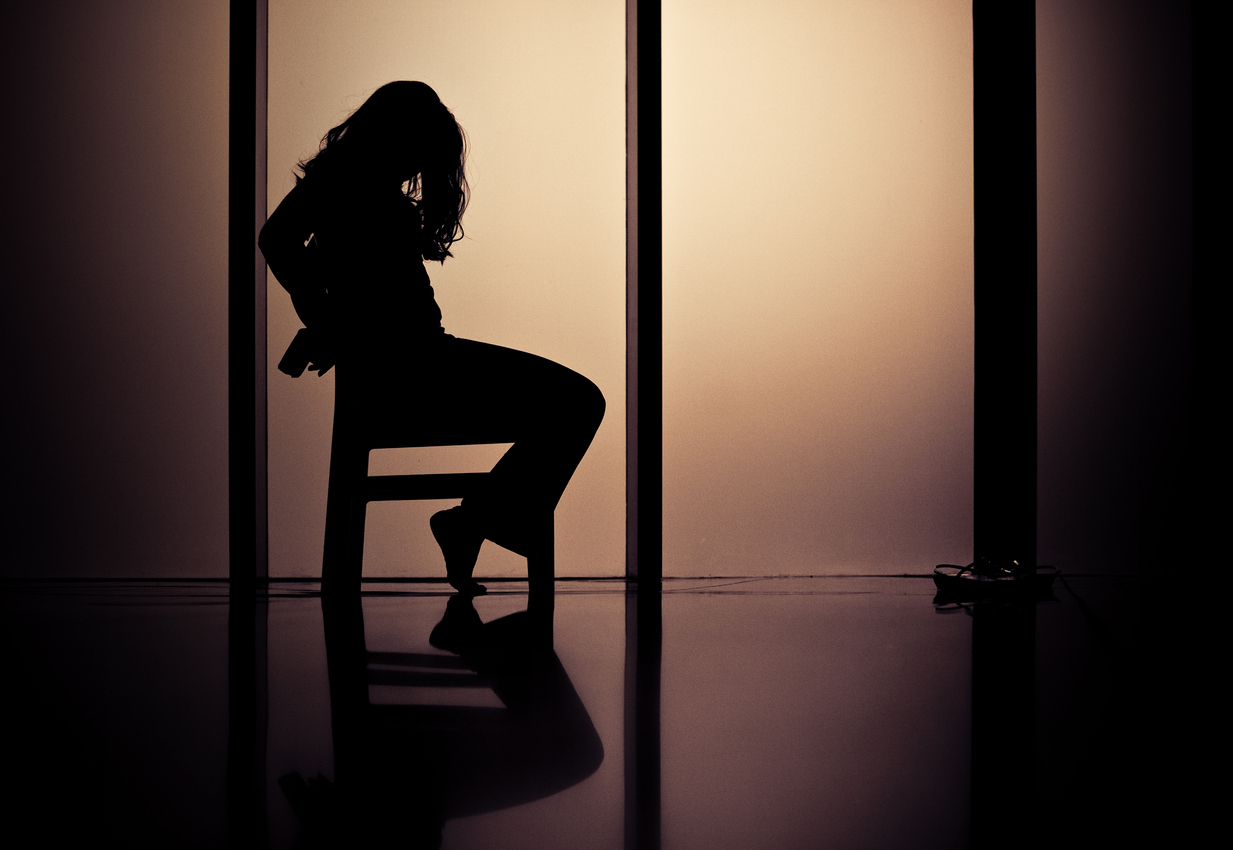 As a result of torture during interrogation and a lack of a fair trial, many Iranians have been put to death unjustly. "So far in 2019 at least 140 people have been executed," according to the spokesperson for the NGO, Iran Human Rights. (Image source: iStock)
More than a dozen political prisoners in Iran recently launched a hunger strike to protest the unspeakable conditions under which they have been living since their incarceration for civil-rights activities, according to Mahmood Amiry-Moghaddam, spokesperson for the NGO, Iran Human Rights (IHR).
Amiry-Moghaddam, a neuroscientist who fled to Norway from the Islamic Republic in the early 1980s, told Gatestone:
"Aside from being placed with often dangerous common criminals, many are in poor health. There is no hygiene in jail. They suffer from abuse at the hands of prison guards."
Amiry-Moghaddam went on:
"Iranian authorities often use the above poor conditions as leverage to exert extra pressure on political prisoners. In June, Alireza Shir Mohammad Ali, a young prisoner who was arrested for his social-media posts, was killed by two other prisoners. This is after he told prison authorities that his life was in danger, and even went on a hunger strike to protest. But his pleas were ignored and he was murdered. One of his cellmates, Soheil Arabi, has been on hunger strike for the same reason. Meanwhile, Iranian authorities abducted Arabi's mother, because of interviews she gave about her son to human-rights organizations and Farsi media outside of Iran."
Furthermore, according to the IHR's latest Annual Report on the Death Penalty in Iran, "torture is widely used against suspects after their arrest and in the pre-trial phase in order to extract a confession," in spite of the fact that "Article 38 of the Iranian Constitution bans all forms of torture and forced confessions."
The report also states that the above practices are "not limited to those with political or security-related charges alone."
In fact, the report reveals that:
"Almost all prisoners who are arrested for drug offences have been kept in solitary confinement and subjected to physical torture in the investigation phase following their detention, while being denied access to a lawyer. In many cases, confessions provided during detention have been the only evidence available for the judge to base his verdict upon. Torture is also used in other criminal cases involving rape or murder where there is not enough evidence against the suspect. In 2014, a man who had confessed to the crime but was absolved of all charges 48 hours before his execution was to be carried out was asked as to why he had confessed to a murder he had not committed. He answered: 'They beat me up so much that I thought if I don't provide a false confession I would die during the interrogation.'

"The Iranian Penal Code has described several execution methods, including hanging, firing squad, crucifixion and stoning. However, hanging has been the main method of execution and the only method used since 2010."
Amiry-Moghaddam also told Gatestone that, as a result of torture during interrogation and a lack of a fair trial, many Iranians have been put to death unjustly:
"So far in 2019 [just the last six months] at least 140 people have been executed and 80% of them were charged with murder. At least two of them were juveniles, under the age of 18. One person executed in June was charged with espionage for the United States.

"In 2018, at least 273 people, seven of whom were juveniles, were executed – 70% on murder charges. Thirty-eight people were sentenced to death on vague charges of 'corruption on earth' and moharebeh (war against God), a charge often used against political prisoners. Iranian authorities claim that there are no political prisoners in Iran, and that those executed for such charges are 'terrorists,' but actually Iranian authorities use the death penalty as the main instrument to instill and spread fear in civil society, so as to counteract protests against the regime."
Murder and "corruption on earth" are not, however, the only offenses punishable by lashing, stoning or death. Other charges that incur such retribution include adultery, same-sex relations and "cursing the Prophet of Islam, any of the other grand prophets or for accusing the infallible imams and the Prophet Mohammad's daughter, Fatima Zahra, of sodomy or fornication."
Responding to reports of European reluctance to reimpose sanctions on Iran -- even though the regime announced recently that, "for the first time," it had broken the terms of the 2015 nuclear deal -- Amiry-Moghaddam told Gatestone:
"The international community, especially the EU, which has good relations with Tehran, would do well to pay more attention to the Iranian regime's human-rights violations. We [human-rights advocates] want the world to put human rights at the top of the agenda in their dialogue with Iran. We do not want military intervention, because we believe that a war will just prolong the regime's existence. The escalation of military tension is something that the Iranian authorities are seeking, as a way of diverting all the world's attention to the Persian Gulf, thus enabling them to get away with abusing their own people. Leaders of the Islamic Republic consider the freedom-seeking Iranian people as their main threat. In the long run, a democratic Iran that respects the rights of its people is the only guarantee for sustainable peace and stability in the country itself and in the entire region."
Uzay Bulut, a Turkish journalist, is a Distinguished Senior Fellow at the Gatestone Institute.