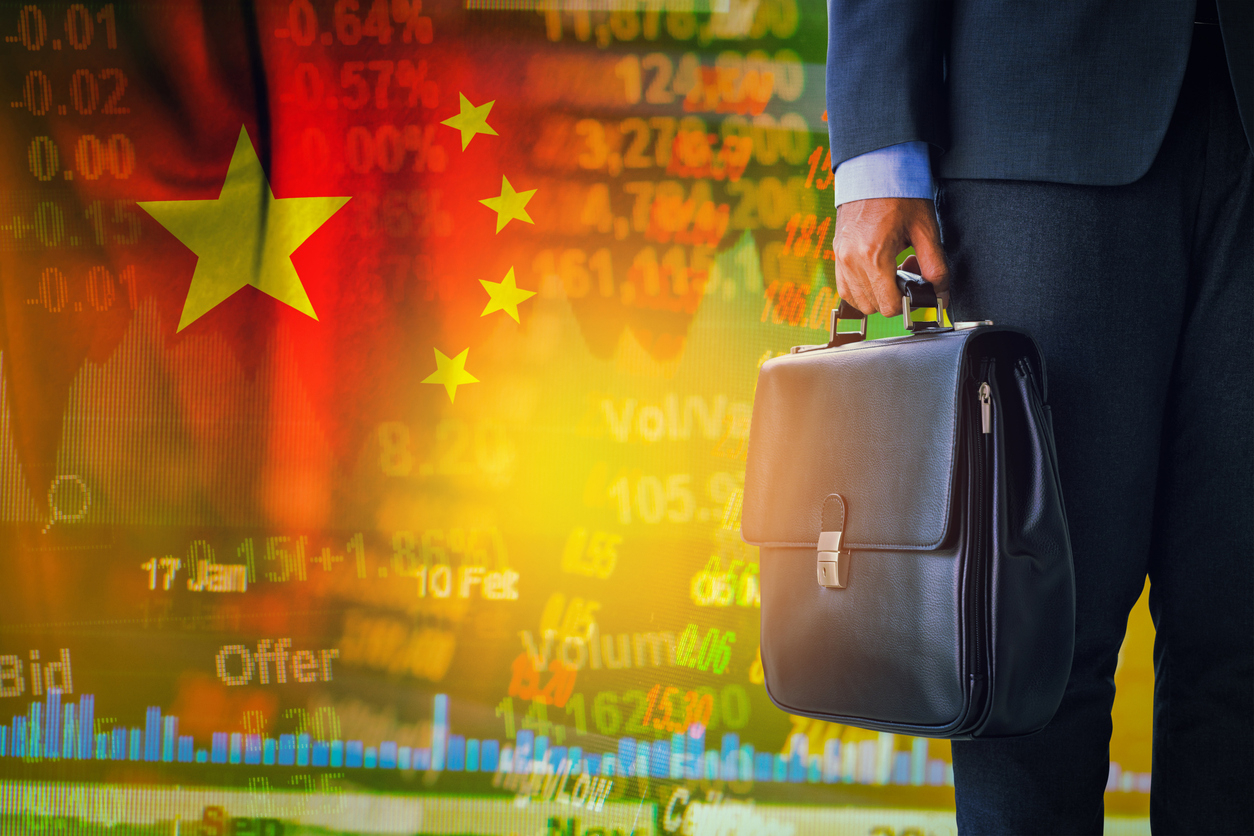 In 2000, China's trade with Latin America amounted to $12 billion. By 2019, the number had grown to a staggering $330 billion. China's involvement in Latin America clearly seems to be translating into control, and not just of national resources. (Image source: iStock)
In 2000, China's trade with Latin America amounted to $12 billion. By 2019, the number had grown to a staggering $330 billion.
The astounding growth is suggestive of how China's influence in Latin America has deepened over the past two decades.
China's involvement in Latin America clearly seems to be translating into control, and not just of national resources. "In the past four years, the Dominican Republic, El Salvador and Panama have each switched their recognition from Taiwan to China", TIME Magazine wrote in February.
"Gaining these kinds of alliances in Latin America offers Beijing invaluable votes at the U.N. and backing for Chinese appointees to multinational institutions. It also empowers China to embed standard-setting technology companies like Huawei, ZTE, Dahua and Hikvision – all sanctioned by the U.S. – in regional infrastructure, allowing Beijing to dictate the rules of commerce for a generation."
"LAC [Latin America and the Caribbean] China trade is expected to more than double by 2035, to more than $700 billion..." wrote Pepe Zhang, Associate Director at the Atlantic Council's Latin America Center and Tatiana Lacerda Prazeres, former Foreign Trade Secretary of Brazil.
"China will approach—and could even surpass—the US as LAC's top trading partner. In 2000, Chinese participation accounted for less than 2% of LAC's total trade. In 2035, it could reach 25%... Brazil, Chile, and Peru could have more than 40% of their exports destined for China."
Chinese companies have also been investing greatly in Latin America, including as part of China's Belt and Road Initiative. The list of recent Chinese projects across Latin America is long and illustrative of the influence – and the leverage that ensues from that influence – that China wields there. The following is a small selection of current projects:
In August, Brazil entered an agreement with China for the construction of Brazil's longest cable sea bridge linking the city of Salvador to the island of Itaparica, at a cost of USD $1.2 billion. The Chinese state-owned companies behind the bridge will control it for 30 years after its completion. China, through the state-owned enterprise of China Merchants Ports, also owns and operates Brazil's important second largest container terminal, the port of Paranaguá, one of the largest terminals in Latin America. China is currently building a $500 million new port in São Luis, the capital of the Brazilian northeastern state of Maranhão.
Brazil has also turned out to be a large market for China's Digital Silk Road, with Huawei having become the country's largest network equipment supplier as early as in 2014. In Campinas, São Paulo, Huawei runs an R&D and training center that instructs more than 2,000 people each year. Additionally, in 2018, China Unicom and Huawei Marine Networks completed a 9,600-kilometer undersea telecommunications fiber-optic cable across the Atlantic, connecting Brazil to Portugal through Cape Verde.
In Argentina, China appears set to start building a new nuclear power plant near Buenos Aires next year at a cost of USD $8 billion, in addition to two hydroelectric dams that China is already building in southern Argentina. In December 2020, agreements worth $4.7 billion were signed for Chinese rail companies -- including the China Railway Construction Corporation, which has links to the People's Liberation Army -- to upgrade Argentina's rail system, and build almost 2,000 kilometers of tracks.
China is Argentina's largest trading partner. In 2020, 75% of Argentina's beef exports went to China, the world's largest consumer of beef. "The Chinese-Argentine relationship... is one of the most deeply rooted in the region," according to Evan Ellis, Latin America Research Professor with the US Army War College Strategic Studies Institute.
"During the prior governments of former presidents Néstor Kirchner and Cristina Fernández de Kirchner, PRC-based [People's Republic of China] companies established themselves with local partners across a broad array of economic sectors: from petroleum, mining, and agriculture to transportation and logistics, telecommunications, banking and finance, and even the aerospace and defense industries."
China's People's Liberation Army runs a space research station in Argentina's Neuquén province. According to Reuters, the space station "operates with little oversight by the Argentine authorities". Ellis writes:
"While the telescope facility does not have an overtly military purpose, the head of the U.S. Southern Command has mentioned it as an item of concern, as it is conceivably capable of intercepting signals from American or other overflying satellites, or supporting other Chinese strategic missions."
In Peru, the Chinese state owned enterprise COSCO, the world's third-largest container carrier and the fifth-largest port terminal operator, signed an agreement in May to build a new $600 million port close to the capital, Lima.
China is Peru's most important trading partner and, as the world's second largest producer of copper, Peru supplies China with 27% of it. Last year, 64.2% of Peru's copper exports and 23.8% of its zinc exports, in terms of value, went to China, and Chinese mining companies play a key role in Peru's mining industry.
Chile joined China's Belt and Road initiative in 2018, and China is Chile's largest trading partner and the number one market for its fruit and wine exports.
In July, China's state-owned State Grid International Development Limited (SGID) acquired one of Chile's largest electricity distributors, the Compania General de Electricidad S.A., and now owns two of the largest electricity distributors in Chile. The investment was reportedly SGID's second-largest overseas investment since the establishment of its international business.
In Colombia, work on Bogota's first metro line began in August. It is being built by China Harbor Engineering Company Limited. China is also building in Colombia a suburban tram line, a new highway in the south, and has sold Colombia an entire fleet of Chinese-made electric buses.
The United States is still Colombia's main trading partner, and Colombia has not joined the Belt and Road Initiative, but in the longer term, China's growing involvement in the country may well change that equation.
In Ecuador, China controls the country's two main copper mines and large parts of the oil industry. China has also built several hydropower dams -- some of which are turning out to be faulty. Ecuador's debt to China is equal to 38.7% of its GDP. "The U.S. is losing Latin America to China without putting up a fight," Ecuador's ambassador to Washington told Axios in September. "And China is waiting, saying, 'We're here. We're giving you money.' They want control of course, but they don't say that."
Professor Ellis said in testimony before the US-China Economic and Security Review Commission in May:
"It is not necessary to show malevolent PRC intentions with respect to its activities in Latin America and the Caribbean to conclude that the current and long-term implications of that engagement are grave for prosperity, democracy, and liberties in the region, as well as the security and strategic position of the United States...

"China's pursuits in Latin America and the Caribbean are remarkably consistent with what it seeks globally: secure sources of commodities and foodstuffs, reliable access to markets for its goods and services (particularly in strategic, high value-added sectors), strategic technologies and related capabilities".
John Richardson is a researcher based in the United States.