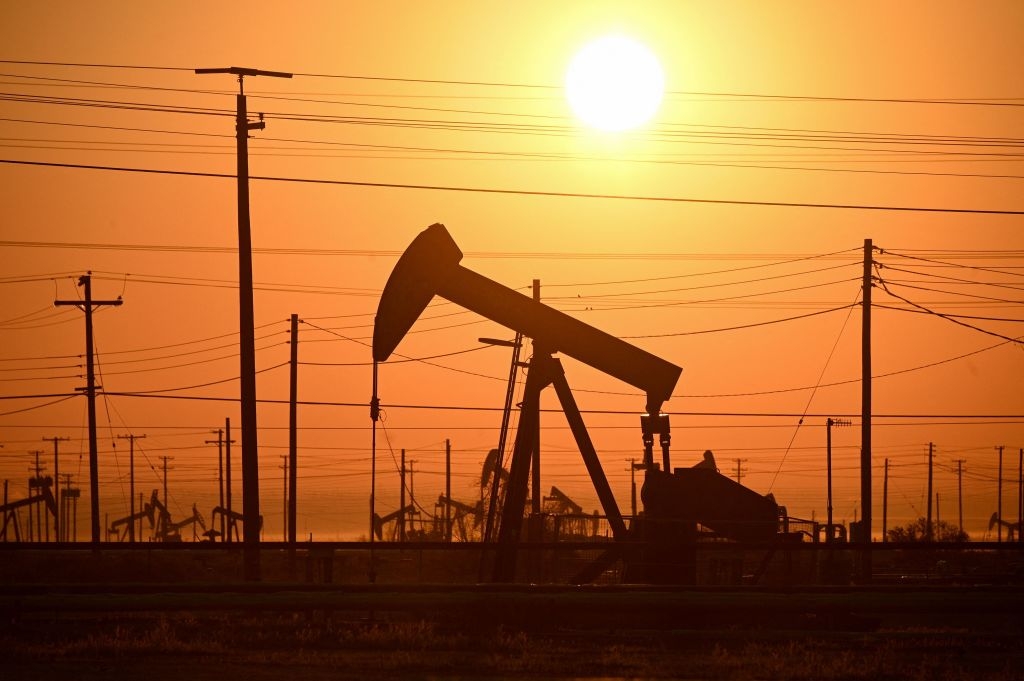 (Photo by Robyn Beck/AFP via Getty Images)
In late 1944, desperate Poles radioed the Allies pleading for weapons to help them stop the Nazis from massacring the citizens of Warsaw.
The Soviet Army was within easy distance of the Polish capital but, for some reason, decided to pause in their deadly offensive against the Third Reich at the exact same time the Poles had risen up against the Nazis. Some historians suggest that the pause was Stalin's cold-blooded decision to let the Germans destroy the under-armed Polish resistance, whose leaders would have demanded independence when the war was over.
Now, some eighty years later, beleaguered freedom fighters throughout Ukraine are begging for the West to send them more arms so that they may confront and defeat Hitler's protégé, Russian President Vladimir Putin. If America and NATO fail this test, history will record a craven retreat of democracy that makes our shameful departure from Afghanistan a mere footnote.
There is no room for any equivocation on the part of the Biden White House or members of Congress. We need to face this Russian threat as a united country with a single focus: providing Ukraine with every weapon and every resource this democracy can offer.
US President Joe Biden also needs to hear from those who engineered his political campaign and who still play closeted roles as kitchen cabinet advisors; they have much to say about both domestic and international policy. They too must insist on all available aid to the people of Ukraine.
In addition, there needs to be an appreciation that Ukraine's battlefield victory is just one component of a far larger conflict. We have seen just how vulnerable the West is to energy blackmail. Putin's natural gas exports have fueled his war machine and his ability to reduce supplies to the West can crater economies here and around the globe. We need to recognize and ruefully acknowledge that it is America's past and present policies under former President Barack Obama and President Biden that have walked us back from energy independence.
Not only must America strengthen its access to the available fossil fuels that still run much of our economy, we also need to invest in advanced research and development programs that create viable alternatives to lithium, uranium and perhaps also the rare metals in the "smart phones" exported by China. If we have learned anything about Russia 's chokehold on energy, it is that our dependence on China must come to an end through American production. Our nation has the skills to create and expand this type of alternative energy technology. What is needed the political will from an administration that has not been known for such resolute behavior.
Putin has made an enormous strategic blunder in Ukraine. Not only has his military been badly bloodied, not only has he been revealed as a war criminal, but he has provided freedom loving nations with an immediate and stark understanding of what was in store for them. Over the last two decades, he has lulled and conned the West into a false sense of security that Russia had become an eastern mirror of our own values. Now the West understands the truth and we must stand as one with the freedom fighters of Ukraine.
Stalin would have executed Putin as a fool who showed his hand way too soon. Just ask the Poles.
Lawrence Kadish serves on the Board of Governors of Gatestone Institute.