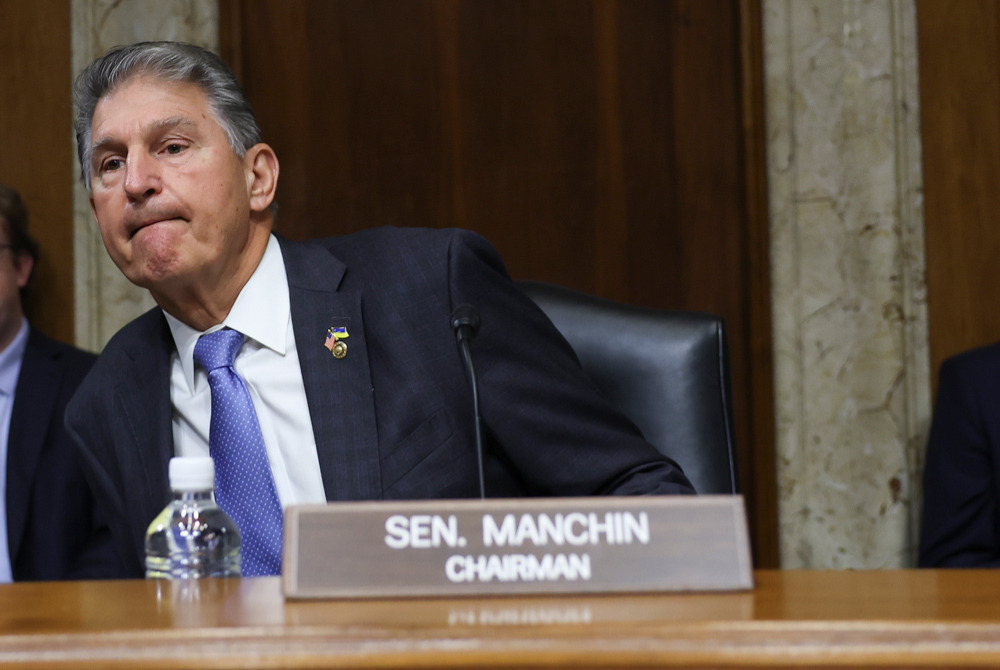 U.S Senator Joseph Manchin has been playing both sides against the middle for the past year and it appears that game is about to end.
This year Manchin offered his vote to pass the so called "Inflation Reduction Act" in return for Senate leadership support of legislation that would loosen regulations now impacting energy pipeline construction in his home state of West Virginia. In some earlier era in Washington, that kind of Capitol Hill give-and-get would have gone unnoticed, just another deal being cut with taxpayers' money before lunch in the Senate dining room.
That was then. This is now.
Manchin's vote essentially gave the Biden Administration a blank check, spending hundreds of billions of dollars wherever and whenever they want as the White House ramps up their reelection bid. If one is permitted to say so, a citizen would have to be beyond naïve to believe that this blizzard of federal cash will all be accounted for on behalf of projects that actually strengthen the republic. No one knows that better than Manchin, as he cut his deal with Senate Majority Leader Charles Schumer in a scene from "Advice and Consent."
Now, Manchin's side deal is in trouble. Political observers say his Republican colleagues spotted his political expediency some time ago and have little reason to support his proposal even if less regulation is a shared ideology
Manchin should not be surprised that his side deal is in serious trouble: he has wobbled across the political spectrum during 2022. It became obvious that he had no north star that guides his political goals. Rather, he seeks to cut deals with whomever he can for the purpose of advancing his own immediate agenda or, as he should, what he perceives as that of his state and constituents. Perhaps that worked in another era but not when, due to justifiable widespread skepticism over election integrity, the future of our democracy is at risk.
One wonders if Manchin wanted a Senate legacy: at 75, he will face a spirited challenger in 2024, whomever the Republicans select. If permitting reform was approved by the Senate he would use it as the cloak needed to ward off voter anger over an "Inflation Reduction Act" that could well be a Presidential Trojan Horse filled with dollars for states that are important when counting electoral votes.
One news report suggests that Manchin suffered a setback recently when Rep. Mike Rogers, (R-Ala.), a the top-ranking Republican on the House Appropriations Committee, said there was "zero chance" of adding reform to the annual defense authorization bill, permitting energy pipelines in West Virginia -- a reform that Manchin was promised and that would have given him a serious political win in his state.
Manchin's pending legislative defeat should send a strong message to those who believe they can place politics over principle and then mask it as a service to the nation. We do, in fact, badly need regulatory reform for the purpose of strengthening our nation's energy reserves. However it will need to be accomplished by those who pursue policies that are right for our nation.
Lawrence Kadish serves on the Board of Governors of Gatestone Institute.