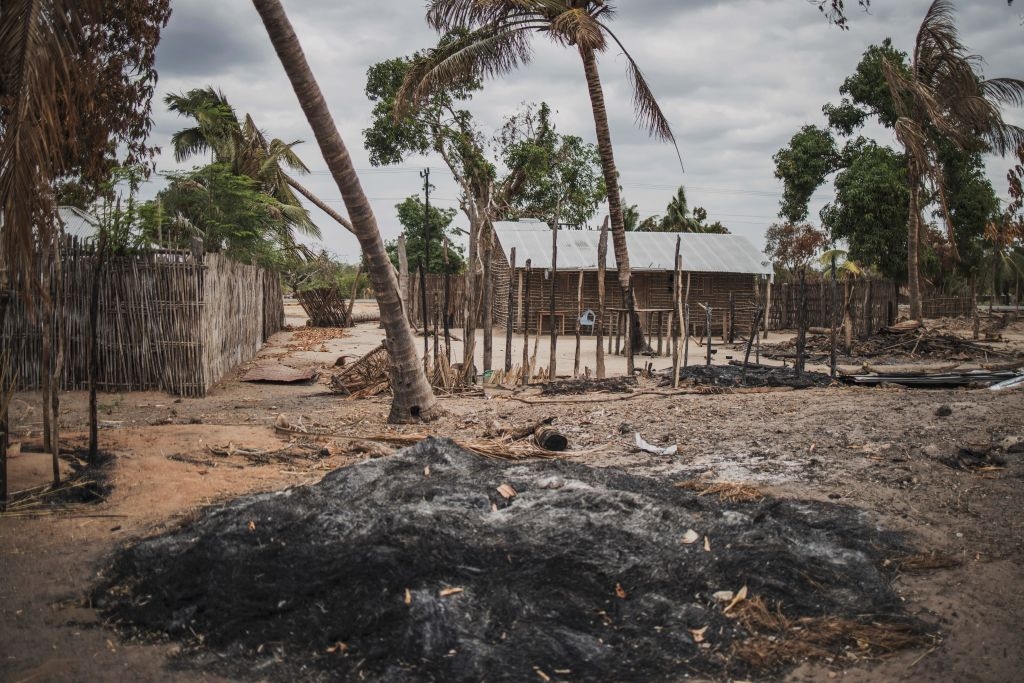 Jihadist terrorism poses an existential challenge to Africa's nation-states. While North Africa has been Islamic for a millennium, the Sahel, that part of the continent south of the Sahara, remains under siege by affiliates of the global Islamist networks, Al-Qaeda and the Islamic State.
France, after a ten-year effort, has abandoned its responsibility to safeguard the sovereignty of its former colonies. Consequently, the Sahel's counterterrorist mission now rests upon the shoulders of a group of regional states called the "G5" : Burkina Faso, Chad. Mali. Mauritania, and Niger.
The most potent threat to East African stability remains Al-Shabaab, rooted in Somalia. Although Al-Shabaab pledged allegiance to Al-Qaeda in 2009, it maintains autonomy for its terrorist operations. Al-Qaeda helps to finance Al-Shabaab through its contacts across the Gulf of Aden in Yemen.
Somalia's recently re-elected President Hassan Sheikh Mohamud delivered a confident New Year's address in front of 500 army soldiers who had just returned from training in Eritrea. Mohamud in his address celebrated last year's liberation by US-trained Somali government troops of large swaths of Somali territory, taken back from Al-Shabaab. Mohamud and Somali defense officials boasted that the government forces will defeat al-Shabaab in 2023.
Al-Shabaab defiantly responded to Mohamud's bravado by taking responsibility for twin suicide bombings on January 4, which killed 15 people in central Somalia.
The resiliency of Al-Shabaab may, in part, be explained by the deep faith of the Somalis, who were among the first non-Arabs to embrace Islam. Al-Shabaab's fortunes have waxed and waned since its emergence from a coalition of Islamic extremist organizations in the mid-2000s. At its zenith, from 2006-2011, Al-Shabaab controlled most of southern and eastern Somalia including the capital of Mogadishu, which it conquered in 2006. Following the establishment of a regional military alliance in 2011, Al-Shabaab was driven from Mogadishu in August of that year and continues today to surrender additional territory.
Al-Shabaab still poses a threat to its neighbors and to Somalia's pro-Western government by virtue of its recruitment of foreign volunteers.
Ethnic Somalis from Kenya form the largest group of non-Somali citizens in Al-Shabaab. Recruits to Al-Shabaab also come from Ethiopia's largest ethnic group, the Oromo, who are predominately Muslim. Al-Shabaab purchases weapons on the black market and arms traders and receives some arms from Al-Qaeda of the Arabian Peninsula (AQAP), based in Yemen. Al-Shabaab raises large amounts from extortion fees taken from businesses and toll charges on trucks passing through its many checkpoints in Somalia. Al-Shabaab continues to demonstrate its ability to launch terrorist operations throughout Somalia, and also has conducted operations inside member-states of the counter-terrorism force, the African Mission to Somalia (AMISOM), including Kenya and Uganda.
Al-Shabaab's threat to the American homeland should not be discounted: the group has explored possible scenarios of launching a 9/11 style assault on the US. Al-Shabaab is assessed by US intelligence as Al-Qaeda's wealthiest and largest affiliate.
Uganda also is now combatting a jihadist threat from the "Allied Democratic Forces" (ADF). These Islamists are aligned with the Islamic State's Central African Province. Some ADF cells have moved across Uganda's border into the Democratic Republic of the Congo's North Kivu Province.
The most recent jihadist threat to stability in East Africa has emerged in the former Portuguese colony of Mozambique. The epicenter of this Islamic insurgency is in Mozambique's northernmost province of Cabo Delgado. Ansar al-Sunnah is an Al-Qaeda affiliated terrorist group which has massacred about ,3000 people, mostly civilians, while displacing hundreds of thousands of mostly Christian citizens. Ansar's center of gravity is the Mozambican port of Mocimboa da Praia where offshore oil and gas deposits await foreign investment dependent on the security situation. Ansar raises its own finances to buy weapons from heroin trafficking networks and ivory-poaching as well as funds generated from fees they charge traffickers along Mozambique's coast. Ansar draws indigenous followers. in part, from the teachings of Kenyan extremist Imams who helped radicalize the mostly Muslim Macua and Muani peoples in Cabo Delgado. Mozambique's Ansar also has spread jihadist cells to Tanzania.
Counter-terrorist assistance is being extended to Mozambique by South Africa, which has dispatched troops to fight the jihadists. Unfortunately, Ansar seems determined to establish an Islamic Emirate in Cabo Delgado, governed by Sharia law. If they succeed, Mozambique's government could be rendered powerless to combat the spread of radical Islam throughout the country. Using Mozambique as a base of operations, jihadists potentially could export terrorist cells to Indian Ocean island countries such as the Comoros Islands, Madagascar, Mauritius and the Seychelles, and ultimately to southern African nations as well.
Dr. Lawrence A. Franklin was the Iran Desk Officer for Secretary of Defense Rumsfeld. He also served on active duty with the U.S. Army and as a Colonel in the Air Force Reserve.