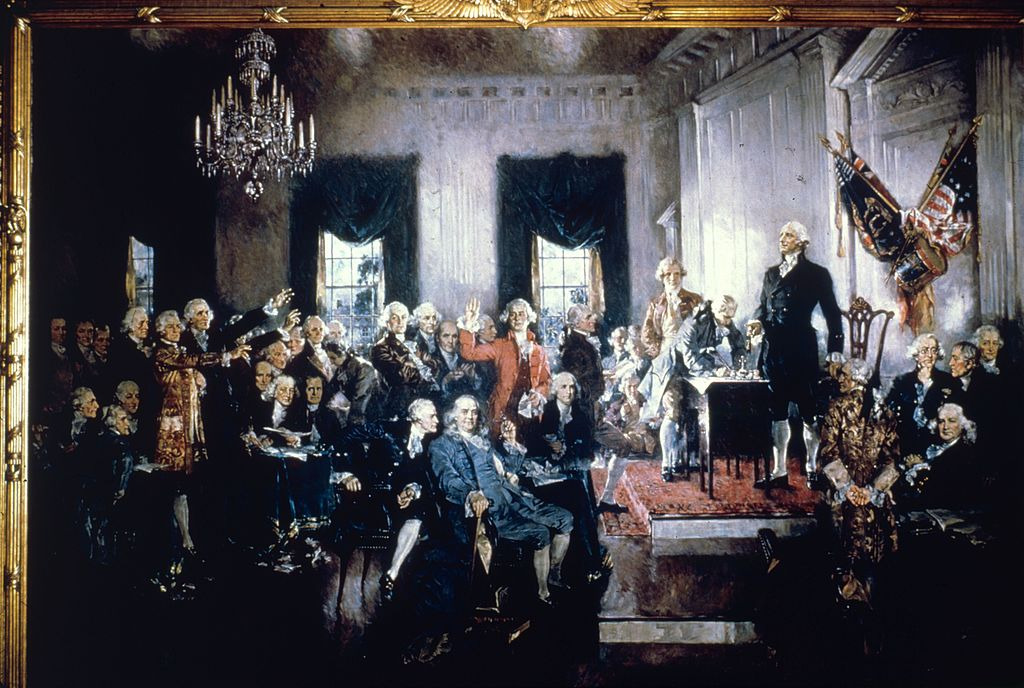 Across the country one hopes that Father's Day will be observed in good cheer, with family gathered 'round, sharing memories, honoring generations, and reflecting on lives well lived.
But our nation has had "Fathers" as well. (With no intention to slight our nation's "Mothers"). Historians have labeled these pioneering patriots "Fathers of our country," who risked lives and fortune to create a nation founded in liberty and forged in the struggle for independence.
Since then, America has faced any number of existential challenges, from economic depression to global war. Today, we face a political schism that is unprecedented and our enemies are hoping that we fail the test of greatness once exemplified by our Founding Fathers.
Those enemies will be profoundly disappointed for we are a country whose citizens are strong, resolute, and committed to a shared future. We do so by embracing our heritage, often taking strength from the words of brilliant authors and poets such as Henry Wadsworth Longfellow, who penned "The Building of the Ship."
His words were written years before the Civil War, a ringing reminder that we are a great nation in search of common ground. On Father's Day, it is fitting and appropriate to read at least a portion of it and reflect on the original Fathers of our country and the legacy they have entrusted to us.
The Building of the Ship
By Henry Wadsworth Longfellow

"Build me straight, O worthy Master!
Stanch and strong, a goodly vessel,
That shall laugh at all disaster,
And with wave and whirlwind wrestle!"

...

Thou, too, sail on, O Ship of State!
Sail on, O Union, strong and great!
Humanity with all its fears,
With all the hopes of future years,
Is hanging breathless on thy fate!
We know what Master laid thy keel,
What Workmen wrought thy ribs of steel,
Who made each mast, and sail, and rope,
What anvils rang, what hammers beat,
In what a forge and what a heat
Were shaped the anchors of thy hope!
Fear not each sudden sound and shock,
'T is of the wave and not the rock;
'T is but the flapping of the sail,
And not a rent made by the gale!
In spite of rock and tempest's roar,
In spite of false lights on the shore,
Sail on, nor fear to breast the sea!
Our hearts, our hopes, are all with thee,
Our hearts, our hopes, our prayers, our tears,
Our faith triumphant o'er our fears,
Are all with thee, — are all with thee!
Lawrence Kadish serves on the Board of Governors of Gatestone Institute.