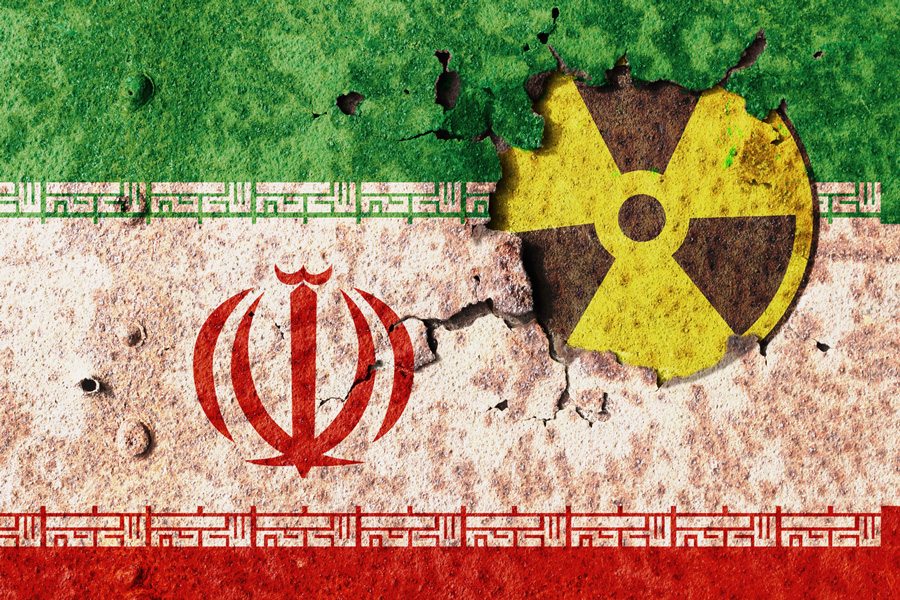 The Biden Administration, in an attempt to revive the Iran nuclear deal, has been quietly negotiating with the theocratic regime of President Ebrahim Raisi, known -- for his crimes against humanity and his involvement in a massacre of nearly 30,000 political prisoners -- as "the Butcher of Tehran."
The editorial board of the Wall Street Journal wrote on June 16:
"Here we go again. The same people who gave us the Iran nuclear deal in 2015 are trying to pull off a new version that would send Iran cash on day one in return for promises down the road."
The Biden Administration is planning to release $17 billion in frozen assets to Iran, in exchange for the release three Iranian-Americans prisoners, thereby incentivizing the hostage-taking shakedown racket, and for some easily breakable promises down the road on Iran's nuclear program.
The Biden Administration has also been keeping these negotiations secret, most likely to dodge Congress and keep the American people in the dark. This has led to an outrage among officials. "Iran is an adversary and a state sponsor of terrorism," Senator Deb Fischer (R-Neb.), a member of the Senate Armed Services Committee, tweeted. "Any back-door agreement here is an attempt to skirt congressional oversight."
"The Biden Admin is long-overdue to address reports of these misguided 'proximity talks' with Iran, Senate Foreign Relations ranking member Senator Jim Risch (R-Idaho) noted on Twitter. "Sanctions relief will only free up cash for the regime's support for Russia, terror proxies, and state-sponsored murder of its own citizens. Shameful."
Rep. Michael McCaul (R-Texas), chairman of the House Foreign Affairs Committee, wrote Biden a letter warning him about congressional review of any nuclear deal with the regime of Iran, saying:
"I urge the Administration to remember that U.S. law requires that any agreement, arrangement, or understanding with Iran needs to be submitted to Congress pursuant to INARA [the Iran Nuclear Agreement Review Act of 2015]."
"INARA was enacted with strong bipartisan support to ensure Congressional oversight of U.S. policy regarding Iran's nuclear program.... This definition makes clear that any arrangement or understanding with Iran, even informal, requires submission to Congress." [Emphasis added.]
The Biden administration is already allowing the flow of cash to the top state sponsor of terrorism. As State Department spokesperson Matthew Miller confirmed, the Biden Administration has already allowed Iraq to transfer to Iran $2.76 billion by issuing a waiver for sanctions imposed on the Iranian regime.
"We approved a transaction, consistent with previous transactions that have been approved, to allow Iran to access funds held in accounts in Iraq."
Iran's leaders are doubtless excited about the prospect of resurrecting the nuclear deal for several reasons. First, the return to the nuclear deal means that the current sanctions against Tehran will be lifted and the regime would reportedly receive $100 billion a year "to Destabilise [the] Region," as well as legitimately to rejoin the global financial system. Through the nuclear deal, the Iranian regime will again buy itself a blank check to advance its aggressive and fundamentalist policies across the Middle East, just as it did after the 2015 nuclear deal, but this time with the potential of threatening other countries with its nuclear breakout capability.
A nuclear deal will allow the flow of billions of dollars into the Iranian regime's treasury, thereby providing the funding for the Islamic Revolutionary Guard Corps (IRGC) that they need to escalate their military adventurism in the region. That project includes financing, arming and supporting their terror and militia groups in Lebanon, Iraq, Syria, Yemen, and the Gaza Strip, as well as throughout South America (here, here and here).
One possible repercussion of a new nuclear deal is that countries in the region may find no other option than taking military action against Iran, a move that could spiral into regional war. According to retired U.S. Army General Jack Keane:
"To give them another windfall of cash like we did as a result of the 2015 nuclear deal, which led to an expansion of their proxy wars in the Middle East, it doesn't make any sense. It's not in our national interest.... They're gonna fuel their proxy wars and they're seeking domination and control in the Middle East.... That's the windfall that's going to take place, for what? The hold in 60 percent enrichment and curtailing some activities against Syria and Iraq? No, it's not a good deal. It wasn't a good deal in 2015. It's not a good deal now."
Dr. Majid Rafizadeh is a business strategist and advisor, Harvard-educated scholar, political scientist, board member of Harvard International Review, and president of the International American Council on the Middle East. He has authored several books on Islam and US Foreign Policy. He can be reached at Dr.Rafizadeh@Post.Harvard.Edu