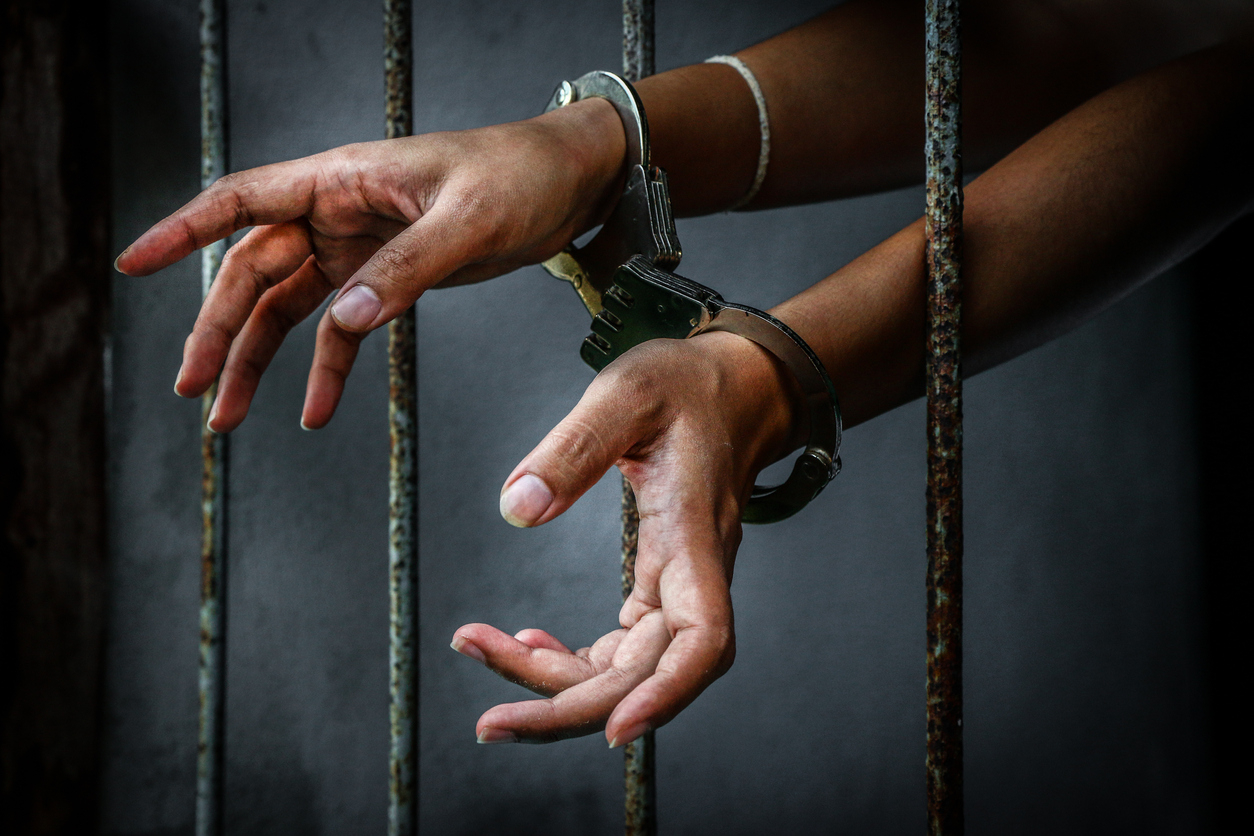 Imagine if you are a child from a persecuted religious minority living in one of the world's most oppressive countries. The country's majority culture and institutions are largely shaped by a religious ideology that has no regard for anything outside that system, as well as a record of mistreating women and girls.
Every day you run the risk of being kidnapped, forcibly converted to Islam, raped, and coerced into a "marriage" with an older or elderly man. This is what takes place often in Islamic Pakistan. The victims are Christian and Hindu women and children.
On June 2, 2023, a 14-year-old Hindu girl, Sohana Sharma Kumari, was abducted and married to a Muslim man, WioNews reported :
"In yet another abduct-and-convert case from Pakistan, a Hindu girl from the country's Sindh province was forcibly converted to Islam and married off, her father said. The 14-year-old girl, identified as Sohana, was kidnapped by her tutor, Akhtar and his accomplices...

"The teen girl's father, Dileep Kumar... claimed that three armed men, Akhtar Gabol, Faizan Jat, and Sarang Khaskheli, broke into their home, stole gold jewelry, and kidnapped Sohana under threat of violence.

"Dileep later filed a complaint with the police. Later, the girl appeared in a video stating clearly under duress that she had converted to Islam and married a Muslim man...

"Although she appeared to be under strain when making her account, the judge postponed the case until June 12 and remanded her to a shelter home for women...

"According to Shiva Kachhi, president of the minority group called Pakistan Darawar Ittehad (PDI), it is rare for a Hindu girl to be returned to her family because the police are typically unwilling to comply, despite the organization's efforts.

"'There have been dozens of cases since last year and most of these girls are underage....."
After Kumari reportedly stated that she wanted to be reunited with her family, a Pakistani court finally, on June 12, allowed Kumari to reunite with her parents. According to Indian news media, however, the court failed to take any concrete steps to protect her from her abductors.
A report in 2022, entitled "Conversion without Consent: A report on the abductions, forced conversions, and forced marriages of Christian girls and women in Pakistan" issued by the Voice for Justice Organization and the Jubilee Campaign, notes:
"Pakistan is a country with a state religion, Islam, which serves as a source for devising policies, drafting laws, and issuing judgments. The country has a predominantly 200.36 million Muslim population, making up more than 96.47% of the total population (i.e., 207.684 million) while religious minorities comprise around 3.52% (i.e., 7.32 million)."
The report also notes that:
"Many girls between the ages of 12 and 16 years are abducted, 'forcibly converted' to Islam, and then 'forcibly married' to their abductors who typically are twice their victims' ages and are already married with children, though they are presented as bachelors in documents submitted to the courts.

"The child brides from minority communities are at higher risk of facing violence and abuse, which poses a serious threat to their right to education, health, work, and religious freedom...

"Although the majority of the girl victims of forced faith conversions and child marriage are minors, the fabricated age of all victims is deliberately altered to 18 years or above by perpetrators on certificates of marriage to avoid criminal conviction under the 1929 Child Marriage Restraint Act according to which marriage to underage children is illegal and punishable by imprisonment...

"All minor girls are presented as adults and economically independent, and their marriages are executed in the absence of a lawyer or consent of a legal guardian (parents)...

"All girl victims are made to change their identity by changing their names...

"Many cases involving abduction, followed by child/forced marriage and forced conversions of minority girls are not reported to the police due to the stigma attached to the abduction followed by rape...

"The minorities lack access to justice due to financial constraints as exercising the right to fair trial involves a lot of financial resources, time, and efforts.

The minorities face intimidation, harassment and threats from the Muslims that prevent them from following-up the cases in courts of law. Several girls reunited with families after they faced abduction, forced marriage and forced conversion; however, minorities are not likely to file petitions in court to bring perpetrators to justice due to the influence of the actors involved in conversion...

"Whilst all citizens in Pakistan face obstacles in access to justice, minority religious groups face even greater difficulties in the pursuit of justice. The police often turn a blind eye to reports of abduction and forced conversions, thereby creating impunity for perpetrators. The police forces, which are overwhelmingly Muslim, generally sympathize with the goal of converting religious minorities to Islam. In limited instances of police intervention, local leaders exert considerable pressure to prevent any action.
Examples from the report of abductions, forced conversions and forced marriages include:
"Huma Younas, a 14-year-old girl, was abducted on 10 October 2019 from Karachi by three Muslim men who took her to Dera Ghazi Khan district in Punjab province.... Despite the valid evidence of Huma's underage status, on 3rd February 2020, the court dismissed the petition in favor of the abductors, and allowed the perpetrators to maintain custody of Huma."
"Persicla Dilawar, a 15-year-old Christian girl, was abducted from her home in Sumundhari, Faisalabad. Persicla's father Dilawar reported he and his wife were asleep when Muslim man Muhammad Qasim broke into their home and kidnapped their daughter. Qasim reportedly threatened them with death if they reported the incident. Consequently, Qasim forcibly married Persicla."
"Shakaina Johnson, a 13-year-old Christian, disappeared in Lahore on February 19, 2021. She was working as a domestic helper alongside her mother Samina, and both Samina and Shakaina's father Johnson believed their daughter was kidnapped after leaving the home of a family she served as a domestic worker. Samina and Johnson filed an FIR two days later on 21 February 2021; the following month, they received news that Shakaina had allegedly converted to Islam and reportedly married an older Muslim man named Ali Bashir who provided authorities with counterfeit Islamic marriage certificates."
"Shamim Bibi, a mother of five children, was abducted on July 5, 2021 by Muslim man Muhammad Akbar who converted her to Islam and forced her to marry him. Instead of registering the complaint of the victim's family, authorities filed the claim of the abductor that Shamim had willfully embraced Islam and contracted marriage with him. Contrarily, Shamim refused to accept this false claim."
Sadly, the government of Pakistan appears complicit in these and other crimes: it fails to provide women and children with required legal protection. A bill to criminalize forced religious conversions has been presented in the Sindh Assembly at least three times (2016, 2019 and 2021). Each time, it was rejected.
Around 1,000 girls from impoverished Hindu families in Pakistan's Sindh province are forcibly converted to Islam every year, the Associated Press reported in 2020.
"Pakistan," according to a US Congressional Research Service report issued in May of 2023, "is a country of more than 200 million people with nuclear weapons, numerous Islamist terrorist groups, and increasingly close ties to China."
According to the very same report, however:
"From 2001 until the second Obama Administration, Pakistan was among the leading recipients of U.S. foreign assistance, with Congress appropriating $11 billion in economic, development, and humanitarian aid, and nearly $8 billion in security-related aid for FY [Fiscal Year] 2002-FY2016. Pakistan also received about $14.6 billion in Pentagon military reimbursements during this period. From FY2017 on, the Trump Administration requested and Congress appropriated significantly reduced aid amounts (reaching a two-decade nadir of $87 million in FY2021) and, in 2018, the Administration initiated a broad, terrorism-related security aid suspension that has largely continued to date. The Biden Administration requested, and Congress has appropriated, modestly increased economic and development assistance amounts for FY2022 and FY2023—up 25% and 6% year-on-year, respectively."
Similarly, the European Union is Pakistan's second-most important trading partner, accounting for 14.3% of Pakistan's total trade in 2020 and receiving 28% of Pakistan's total exports.
Meanwhile, Hindu and Christian children and women in Pakistan are unsafe. They are abducted for the purpose of sexual abuse and Islamist oppression. One reality demonstrated by the data regarding Western military aid to, or trade with Pakistan, is that neither military nor commercial cooperation with the government of Pakistan has had any positive influence regarding the human rights of religious minorities in the country.
Any military or economic cooperation with Pakistan should be conditioned on Pakistan's improvement of human rights and liberties for minorities, and a respect for international law. A government that is complicit in the abduction, forced religious conversion, sexual abuse and coerced "marriages" of minority children should not be considered qualified to benefit from any aid or cooperation from the West.
Uzay Bulut, a Turkish journalist, a research fellow for the Philos Project, and a Distinguished Senior Fellow at Gatestone Institute.