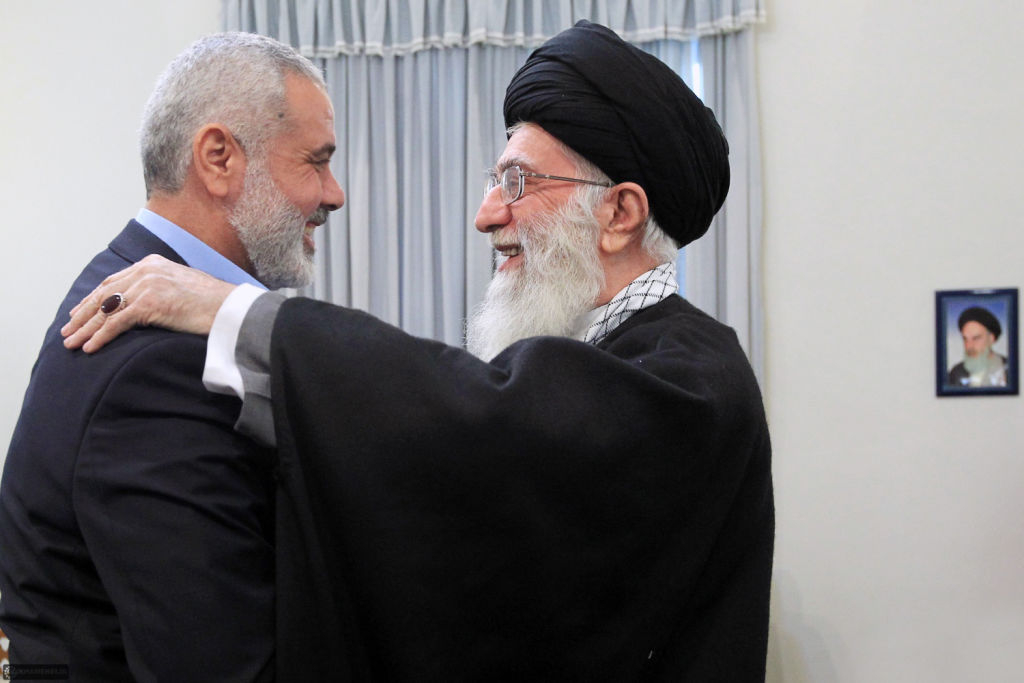 The world may be currently focused on Gaza City but it's Tehran that is the heart of darkness.
Let there be no mistake.
Hamas and Hezbollah take their orders from the Iranian clerics who have never made any apologies for their repeated calls for the total and complete destruction of Israel. The fact that the Middle East was on the verge of a de facto peace between Israel and Saudi Arabia added urgency to the mullahs' green light for Hamas to launch their atrocities. They knew the resulting carnage would derail the peace process and remind the world that it is Iran that dictates what happens, when, how, and to whom in a Middle East they seek to dominate.
While all thanks must go to US President Joe Biden for so quickly and decisively sending two Iron Dome batteries to Israel and two aircraft carriers to the region as a warning to any country that might wish to interfere, and to him and Secretary of State Antony Blinken for calling for the release of all hostages held by Hamas and rejecting calls for a cease-fire that would just help Hamas to rearm and regroup, the idea that Biden could be a co-conspirator in Iran's role as a warlord would be absurd, even treasonous.
All the same, one might question the timing of Biden's decision to release between $60 and $80 billion in frozen Iranian assets just before the launch of the Hamas rampage, and the pledge of $100 million to Gaza, meaning to the terrorist group Hamas, after its sickening massacre. While an additional $6 billion in ransom for five hostages was eventually frozen, an observer has to wonder whether Iran took his initial actions as a sign of a befuddled president incapable of appreciating the realities of bloody geo-political forces at work.
It is time the White House understood the genuine nature of the threat and the various relationships among nation stations that view the United States as an aging, diminished superpower no longer capable of vigorous action. Consider: Iran's desperate need for hard cash is answered through their port facilities where oil tankers regularly depart for China. Currently, China has a fragile economy and Iranian oil is as vital to its recovery as blood itself. Were the United States to threaten Iranian seaports, at least two nations hostile to our interests would suddenly have to recalibrate their current belief that we are incapable of strong, affirmative action that protects our strategic interests.
This kind of bold, affirmative strategy that left no doubt as to our intent is what President John F. Kennedy deployed during the days of the 1962 Cuban missile crisis. He let the world, and our enemies, know that here was a line that the United States would not allow to be crossed and it was left to the other side to judge the strength of our commitment to that declaration.
The unfortunate difference is, some 61 years later, Joe Biden is not JFK, and his actions to date – from his retreat from Kabul to his Iranian cash deal – have harmed America's ability to protect democracy here and freedom abroad. In the end, if we are to assist our allies and force evil to withdraw, it will be because of the inherent strength of our nation, the unity of its citizens, and our shared Judeo-Christian values of freedom for all.
Lawrence Kadish serves on the Board of Governors of Gatestone Institute.