Why Is Hamas Courting Iran and the Palestinian Authority?
Hamas does not recognize Israel's right to exist and is vehemently opposed to the current U.S.-sponsored peace talks. Hamas wants unity with the Palestinian Authority ... to bring [the peace process] to a halt.

Hamas is desperate for cash and the only two parties that could help rid it of its crisis are Iran and the Palestinian Authority. Abbas told Jordanian parliamentarians during a meeting in his office that 58% of the Palestinian Authority budget goes to the Gaza Strip.
Israel and the US have good reason to be worried about Hamas's latest moves, which are likely to have a negative impact on John Kerry's efforts to reach a solution to the Israeli-Palestinian conflict.
In recent weeks, Hamas leaders have been working to restore their relations separately with Iran and the Palestinian Authority.
At first glance, there seems to be a contradiction in Hamas's policy. As the saying goes, "Tell me who your friends are and I'll tell you who you are."
Any rapprochement between Hamas and Iran would mean that the Islamist movement has chosen to throw itself into the arms of Iran, a country that, like Hamas, does not recognize Israel's right to exist and is vehemently opposed to the current U.S.-sponsored peace talks.
At the same time, any rapprochement between Hamas and the Palestinian Authority could be interpreted a sign of "moderation" and "pragmatism" on the part of the Islamist movement. But this interpretation is far from true: Hamas continues to oppose the peace talks and refuses to recognize Israel's right to exist.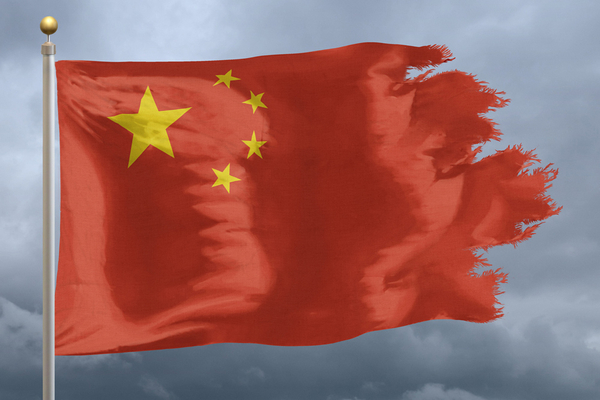 Palestinian Authority President Mahmoud Abbas and Hamas leader Ismail Haniyeh in Gaza, February 2007. (Image source: MaanImages)
So what are Hamas's real motives behind this new policy?
Hamas has been passing through difficult times over the past three years as a result of events in Syria and Egypt.
Hamas's refusal to support Syrian dictator Bashar Assad in his fight against his opponents has damaged its ties with Iran, whose leaders continue to back the Syrian regime.
Hamas received a second blow with the ouster of Egyptian Muslim Brotherhood President Mohamed Morsi seven months ago. Egypt's new rulers view Hamas as an enemy and threat to their national security.
Hamas's growing isolation has prompted its leaders to reconsider their policy. For Hamas, the name of the game these days is survival.
Hamas is desperate for cash and the only two parties that could help rid it of its crisis are Iran and the Palestinian Authority.
Hazem Balousha, a Palestinian journalist based in Gaza City, revealed that prominent figures in the Iranian government have contacted leaders in Hamas to hold meetings, with the goal of healing the rift between the two sides.
This outreach "has led to a series of preliminary understandings that have tentatively revived ties between the two parties once again."
Balousha pointed out that Hamas used to receive $23 million per month from Iran before Tehran cut its ties to the movement in the Gaza Strip. Now, he said, Iran has restored its financial aid to Hamas and part of the funding has reached the Gaza Strip during the past three months.
Hamas leader Mahmoud Zahar confirmed last month that his movement has resumed relations with Iran.
In a surprise move, Hamas announced last week a number of "positive measures" aimed at restoring ties with Mahmoud Abbas and the Palestinian Authority.
Hamas Prime Minister Ismail Haniyeh said that the measures include the release of Fatah prisoners from Hamas jails seven years after Hamas seized control over the area in the summer of 2007, as well as allowing others who fled the Gaza Strip to return to their homes and families.
A few days later, Hamas fulfilled its promise by releasing seven Fatah prisoners.
In response, Fatah announced that it would dispatch its senior representative, Azzam Ahmed, to the Gaza Strip shortly, to pursue efforts to end the dispute with Hamas.
The decision to send Ahmed to the Gaza Strip came after Haniyeh phoned Abbas and expressed his desire to achieve "national unity" between the two rival parties.
Hamas, however, is not chasing Abbas because it supports his policies, including the peace talks with Israel. Nor is Hamas seeking reconciliation with the Palestinian Authority because it has decided to renounce violence and recognize Israel's right to exist.
Hamas remains strongly opposed to any peace talks with Israel, as its leaders continue to declare day and night.
Hamas's representative in Lebanon, Ali Baraka, last week condemned the peace talks as a "scheme to liquidate the Palestinian cause."
Hamas wants unity with the Palestinian Authority not because it wants to boost the peace process, but bring it to a halt.
If Hamas is so strongly opposed to the peace talks, why are its leaders saying that they are prepared to join forces with the Palestinian Authority?
The answer is obvious: Hamas wants the Palestinian Authority to continue channeling funds to the Gaza Strip.
More than half of the Palestinian Authority's annual budget goes to pay salaries and support various projects in the Gaza Strip despite the rivalry between the two sides. Abbas told Jordanian parliamentarians during a meeting in his office that 58% of the Palestinian Authority budget goes to the Gaza Strip.
Hamas's efforts to restore ties with Iran and the Palestinian Authority are nothing but a ploy to ensure its continued presence in power. Hamas is definitely not headed toward any change. Now that it is back on the payroll of Iran, Hamas will feel more confidant than ever to pursue its efforts to foil any agreement between the Palestinian Authority and Israel.
Related Topics: Palestinian Authority | Khaled Abu Toameh receive the latest by email: subscribe to the free gatestone institute mailing list
Reader comments on this item
Comment on this item
Subscribe To Mailing List
Tweets by @GatestoneInst
Latest Articles
by Soeren Kern
Austria has emerged as a major base for radical Islam and as a central hub for European jihadists to fight in Syria.
The proposed revisions would, among other changes, regulate the training and hiring of Muslim clerics, prohibit the foreign funding of mosques, and establish an official German-language version of the Koran to prevent its "misinterpretation" by Islamic extremists.
Muslims would be prohibited from citing Islamic sharia law as legal justification for ignoring or disobeying Austrian civil laws.
Leaders of Austria's Muslim community counter that the contemplated new law amounts to "institutionalized Islamophobia."
Official statistics show that nearly 60% of the inhabitants of Vienna are immigrants or foreigners. The massive demographic and religious shift underway in Austria, traditionally a Roman Catholic country, appears irreversible.
by Samuel Westrop
Over 800 Iranians were executed during President Rouhani's first year in office.
Leading politicians, British government officials and businessmen nevertheless seemed happy to attend and speak at the Europe-Iran Forum.
by Khaled Abu Toameh
The "Arab Spring" did not erupt as a result of the Israeli-Palestinian conflict. Rather, it was the outcome of decades of tyranny and corruption in the Arab world. The Tunisians, Egyptians, Libyans and Yemenis who removed their dictators from power did not do so because of the lack of a "two-state solution." This is the last thing they had in mind.
The thousands of Muslims who are volunteering to join the Islamic State [IS] are not doing so because they are frustrated with the lack of progress in the Israeli-Palestinian peace talks.
The only solution the Islamic State believes in is a Sunni Islamic Caliphate where the surviving non-Muslims who are not massacred would be subject to sharia law.
What Kerry perhaps does not know is that the Islamic State is not interested in the Israeli-Palestinian conflict at all. Unlike Kerry, Sunni scholars fully understand that the Islamic State has more to do with Islam and terrorism than with any other conflict.
by Steven J. Rosen
Palestinian officials have generally been silent about security cooperation with Israel. They are loath to acknowledge how important it is for the survival of the Palestinian Authority [PA], and fear that critics, especially Hamas, will consider it "collaboration with the enemy."
"You smuggle weapons, explosives and cash to the West Bank, not for the fight with Israel, but for a coup against the Palestinian Authority. The Israeli intelligence chief visited me two weeks ago and told me about the [Hamas] group they arrested that was planning for a coup... We have a national unity government and you are thinking about a coup against me." — Mahmoud Abbas, PA President, to Khaled Mashaal, Hamas leader.
According to Israeli Defense Minister Moshe Ya'alon, if the IDF leaves the West Bank, Hamas will take over, and other terrorists groups such as the Islamic Jihad, Al-Qaeda and Islamic State would operate there.
In recent months, Abbas has been making a series of threats against Israel. If Abbas becomes another Arafat, it could be the Israeli side that loses interest in security cooperation.
by Burak Bekdil
It was the Islamists who, since they came to power in the 2000s, have reaped the biggest political gains from the "Palestine-fetish."
But the Turkish rhetoric on "solidarity" with our Palestinian brothers often seems askew to how solidarity should be.
Most Shared
Most Viewed