Why Is Hamas Courting Iran and the Palestinian Authority?
Hamas does not recognize Israel's right to exist and is vehemently opposed to the current U.S.-sponsored peace talks. Hamas wants unity with the Palestinian Authority ... to bring [the peace process] to a halt.

Hamas is desperate for cash and the only two parties that could help rid it of its crisis are Iran and the Palestinian Authority. Abbas told Jordanian parliamentarians during a meeting in his office that 58% of the Palestinian Authority budget goes to the Gaza Strip.
Israel and the US have good reason to be worried about Hamas's latest moves, which are likely to have a negative impact on John Kerry's efforts to reach a solution to the Israeli-Palestinian conflict.
In recent weeks, Hamas leaders have been working to restore their relations separately with Iran and the Palestinian Authority.
At first glance, there seems to be a contradiction in Hamas's policy. As the saying goes, "Tell me who your friends are and I'll tell you who you are."
Any rapprochement between Hamas and Iran would mean that the Islamist movement has chosen to throw itself into the arms of Iran, a country that, like Hamas, does not recognize Israel's right to exist and is vehemently opposed to the current U.S.-sponsored peace talks.
At the same time, any rapprochement between Hamas and the Palestinian Authority could be interpreted a sign of "moderation" and "pragmatism" on the part of the Islamist movement. But this interpretation is far from true: Hamas continues to oppose the peace talks and refuses to recognize Israel's right to exist.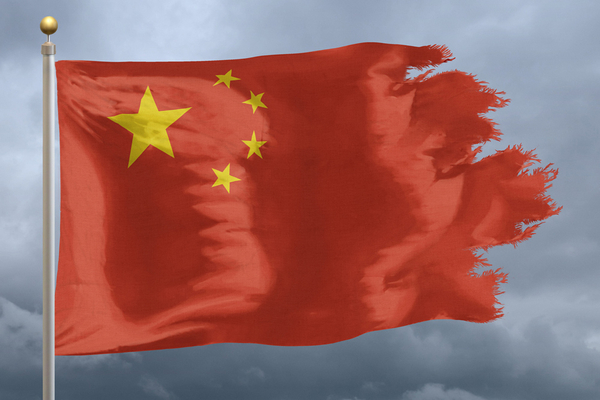 Palestinian Authority President Mahmoud Abbas and Hamas leader Ismail Haniyeh in Gaza, February 2007. (Image source: MaanImages)
So what are Hamas's real motives behind this new policy?
Hamas has been passing through difficult times over the past three years as a result of events in Syria and Egypt.
Hamas's refusal to support Syrian dictator Bashar Assad in his fight against his opponents has damaged its ties with Iran, whose leaders continue to back the Syrian regime.
Hamas received a second blow with the ouster of Egyptian Muslim Brotherhood President Mohamed Morsi seven months ago. Egypt's new rulers view Hamas as an enemy and threat to their national security.
Hamas's growing isolation has prompted its leaders to reconsider their policy. For Hamas, the name of the game these days is survival.
Hamas is desperate for cash and the only two parties that could help rid it of its crisis are Iran and the Palestinian Authority.
Hazem Balousha, a Palestinian journalist based in Gaza City, revealed that prominent figures in the Iranian government have contacted leaders in Hamas to hold meetings, with the goal of healing the rift between the two sides.
This outreach "has led to a series of preliminary understandings that have tentatively revived ties between the two parties once again."
Balousha pointed out that Hamas used to receive $23 million per month from Iran before Tehran cut its ties to the movement in the Gaza Strip. Now, he said, Iran has restored its financial aid to Hamas and part of the funding has reached the Gaza Strip during the past three months.
Hamas leader Mahmoud Zahar confirmed last month that his movement has resumed relations with Iran.
In a surprise move, Hamas announced last week a number of "positive measures" aimed at restoring ties with Mahmoud Abbas and the Palestinian Authority.
Hamas Prime Minister Ismail Haniyeh said that the measures include the release of Fatah prisoners from Hamas jails seven years after Hamas seized control over the area in the summer of 2007, as well as allowing others who fled the Gaza Strip to return to their homes and families.
A few days later, Hamas fulfilled its promise by releasing seven Fatah prisoners.
In response, Fatah announced that it would dispatch its senior representative, Azzam Ahmed, to the Gaza Strip shortly, to pursue efforts to end the dispute with Hamas.
The decision to send Ahmed to the Gaza Strip came after Haniyeh phoned Abbas and expressed his desire to achieve "national unity" between the two rival parties.
Hamas, however, is not chasing Abbas because it supports his policies, including the peace talks with Israel. Nor is Hamas seeking reconciliation with the Palestinian Authority because it has decided to renounce violence and recognize Israel's right to exist.
Hamas remains strongly opposed to any peace talks with Israel, as its leaders continue to declare day and night.
Hamas's representative in Lebanon, Ali Baraka, last week condemned the peace talks as a "scheme to liquidate the Palestinian cause."
Hamas wants unity with the Palestinian Authority not because it wants to boost the peace process, but bring it to a halt.
If Hamas is so strongly opposed to the peace talks, why are its leaders saying that they are prepared to join forces with the Palestinian Authority?
The answer is obvious: Hamas wants the Palestinian Authority to continue channeling funds to the Gaza Strip.
More than half of the Palestinian Authority's annual budget goes to pay salaries and support various projects in the Gaza Strip despite the rivalry between the two sides. Abbas told Jordanian parliamentarians during a meeting in his office that 58% of the Palestinian Authority budget goes to the Gaza Strip.
Hamas's efforts to restore ties with Iran and the Palestinian Authority are nothing but a ploy to ensure its continued presence in power. Hamas is definitely not headed toward any change. Now that it is back on the payroll of Iran, Hamas will feel more confidant than ever to pursue its efforts to foil any agreement between the Palestinian Authority and Israel.
Related Topics: Palestinian Authority | Khaled Abu Toameh receive the latest by email: subscribe to the free gatestone institute mailing list
Reader comments on this item
Comment on this item
Subscribe To Mailing List
Tweets by @GatestoneInst
Latest Articles
by Burak Bekdil
Where Turkey stands today is a perfect example of how, when Islamists -- mild or otherwise -- rule a county, even the most basic liberties are systematically suppressed.
"A climate of fear has emerged in Turkey." — Hasam Kilic, President, Turkey's Constitutional Court.
The prosecutor demanded a heavier penalty for the victim than for her torturers.
The European Commission identified government interference in the judiciary and bans imposed on social media as the major sources of concern regarding Turkey's candidacy for full membership.
by Khaled Abu Toameh
To understand what drives a young Palestinian to carry out such a deadly attack, one needs to look at the statements of Palestinian Authority leaders during the past few weeks.
The anti-Israel campaign of incitement reached its peak with Abbas's speech at the UN a few weeks ago, when he accused Israel of waging a "war of genocide" in the Gaza Strip. Abbas made no reference to Hamas's crimes against both Israelis and Palestinians.
Whatever his motives, it is clear that the man who carried out the most recent attack, was influenced by the messages that Abbas and the Palestinian Authority leadership have been sending their people.
by Richard Kemp
Would General Allen -- or any other general today -- recommend contracting out his country's defenses if it were his country at stake? Of course not.
The Iranian regime remains dedicated to undermining and ultimately destroying the State of Israel. The Islamic State also has Israel in its sights and would certainly use the West Bank as a point from which to attack, if it were open to them.
There can be no two-state solution and no sovereign Palestinian Arab state west of the Jordan, however desirable those things might be. The stark military reality is that Israel cannot withdraw its forces from the West Bank.
Fatah leaders ally themselves with the terrorists of Hamas, and, like Hamas, they continue to reject the every existence of the State of Israel.
If Western leaders actually want to help, they should use all diplomatic and economic means to make it clear to the Palestinians that they will never achieve an independent and sovereign state while they remain set on the destruction of the State of Israel.
by Louis René Beres
The Palestine Liberation Organization [PLO], forerunner of today's Palestinian Authority, was founded in 1964, three years before Israel came into the unintended control of the West Bank and Gaza. What therefore was the PLO planning to "liberate"?
Why does no one expect the Palestinians to cease all deliberate and random violence against Israeli civilians before being considered for admission to statehood?
On June 30, 1922, a joint resolution of both Houses of Congress of the United States endorsed a "Mandate for Palestine," confirming the right of Jews to settle anywhere they chose between the Jordan River and the Mediterranean Sea. This is the core American legacy of support for a Jewish State that President Obama now somehow fails to recall.
A sovereign state of Palestine, as identified by the Arabs -- a Muslim land occupied by "Palestinian" Arabs -- has never existed; not before 1948, and not before 1967. From the start, it was, and continues to be, the Arab states -- not Israel -- that became the core impediment to Palestinian sovereignty.
by Timon Dias
It looks as if this new law is meant to serve as a severe roadblock to parties that would like to dismantle the EU in a democratic and peaceful way from within.
A rather dull semantic trick pro-EU figures usually apply, is calling their opponents "anti-Europe."
Most Shared
Most Viewed