Why Is Hamas Courting Iran and the Palestinian Authority?
Hamas does not recognize Israel's right to exist and is vehemently opposed to the current U.S.-sponsored peace talks. Hamas wants unity with the Palestinian Authority ... to bring [the peace process] to a halt.

Hamas is desperate for cash and the only two parties that could help rid it of its crisis are Iran and the Palestinian Authority. Abbas told Jordanian parliamentarians during a meeting in his office that 58% of the Palestinian Authority budget goes to the Gaza Strip.
Israel and the US have good reason to be worried about Hamas's latest moves, which are likely to have a negative impact on John Kerry's efforts to reach a solution to the Israeli-Palestinian conflict.
In recent weeks, Hamas leaders have been working to restore their relations separately with Iran and the Palestinian Authority.
At first glance, there seems to be a contradiction in Hamas's policy. As the saying goes, "Tell me who your friends are and I'll tell you who you are."
Any rapprochement between Hamas and Iran would mean that the Islamist movement has chosen to throw itself into the arms of Iran, a country that, like Hamas, does not recognize Israel's right to exist and is vehemently opposed to the current U.S.-sponsored peace talks.
At the same time, any rapprochement between Hamas and the Palestinian Authority could be interpreted a sign of "moderation" and "pragmatism" on the part of the Islamist movement. But this interpretation is far from true: Hamas continues to oppose the peace talks and refuses to recognize Israel's right to exist.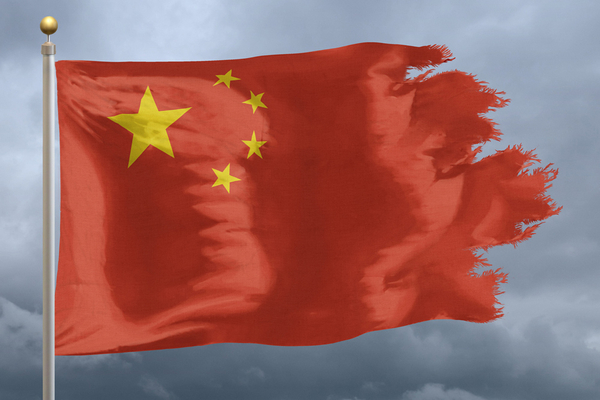 Palestinian Authority President Mahmoud Abbas and Hamas leader Ismail Haniyeh in Gaza, February 2007. (Image source: MaanImages)
So what are Hamas's real motives behind this new policy?
Hamas has been passing through difficult times over the past three years as a result of events in Syria and Egypt.
Hamas's refusal to support Syrian dictator Bashar Assad in his fight against his opponents has damaged its ties with Iran, whose leaders continue to back the Syrian regime.
Hamas received a second blow with the ouster of Egyptian Muslim Brotherhood President Mohamed Morsi seven months ago. Egypt's new rulers view Hamas as an enemy and threat to their national security.
Hamas's growing isolation has prompted its leaders to reconsider their policy. For Hamas, the name of the game these days is survival.
Hamas is desperate for cash and the only two parties that could help rid it of its crisis are Iran and the Palestinian Authority.
Hazem Balousha, a Palestinian journalist based in Gaza City, revealed that prominent figures in the Iranian government have contacted leaders in Hamas to hold meetings, with the goal of healing the rift between the two sides.
This outreach "has led to a series of preliminary understandings that have tentatively revived ties between the two parties once again."
Balousha pointed out that Hamas used to receive $23 million per month from Iran before Tehran cut its ties to the movement in the Gaza Strip. Now, he said, Iran has restored its financial aid to Hamas and part of the funding has reached the Gaza Strip during the past three months.
Hamas leader Mahmoud Zahar confirmed last month that his movement has resumed relations with Iran.
In a surprise move, Hamas announced last week a number of "positive measures" aimed at restoring ties with Mahmoud Abbas and the Palestinian Authority.
Hamas Prime Minister Ismail Haniyeh said that the measures include the release of Fatah prisoners from Hamas jails seven years after Hamas seized control over the area in the summer of 2007, as well as allowing others who fled the Gaza Strip to return to their homes and families.
A few days later, Hamas fulfilled its promise by releasing seven Fatah prisoners.
In response, Fatah announced that it would dispatch its senior representative, Azzam Ahmed, to the Gaza Strip shortly, to pursue efforts to end the dispute with Hamas.
The decision to send Ahmed to the Gaza Strip came after Haniyeh phoned Abbas and expressed his desire to achieve "national unity" between the two rival parties.
Hamas, however, is not chasing Abbas because it supports his policies, including the peace talks with Israel. Nor is Hamas seeking reconciliation with the Palestinian Authority because it has decided to renounce violence and recognize Israel's right to exist.
Hamas remains strongly opposed to any peace talks with Israel, as its leaders continue to declare day and night.
Hamas's representative in Lebanon, Ali Baraka, last week condemned the peace talks as a "scheme to liquidate the Palestinian cause."
Hamas wants unity with the Palestinian Authority not because it wants to boost the peace process, but bring it to a halt.
If Hamas is so strongly opposed to the peace talks, why are its leaders saying that they are prepared to join forces with the Palestinian Authority?
The answer is obvious: Hamas wants the Palestinian Authority to continue channeling funds to the Gaza Strip.
More than half of the Palestinian Authority's annual budget goes to pay salaries and support various projects in the Gaza Strip despite the rivalry between the two sides. Abbas told Jordanian parliamentarians during a meeting in his office that 58% of the Palestinian Authority budget goes to the Gaza Strip.
Hamas's efforts to restore ties with Iran and the Palestinian Authority are nothing but a ploy to ensure its continued presence in power. Hamas is definitely not headed toward any change. Now that it is back on the payroll of Iran, Hamas will feel more confidant than ever to pursue its efforts to foil any agreement between the Palestinian Authority and Israel.
Related Topics: Palestinian Authority | Khaled Abu Toameh receive the latest by email: subscribe to the free gatestone institute mailing list
Reader comments on this item
Comment on this item
Subscribe To Mailing List
Tweets by @GatestoneInst
Latest Articles
by Khaled Abu Toameh
Many Arabs and Muslims identify with the terrorists' anti-Western objectives ideology; they are afraid of being dubbed traitors and U.S. agents for joining non-Muslims in a war that would result in the death of many Muslims, and they are afraid their people would rise up against them.
Many Arab and Muslim leaders view the Islamic State as a by-product of failed U.S. policies, especially the current U.S. Administration's weak-kneed support for Iraq's Nuri al-Maliki. Some of these leaders, such as Egypt's Abdel Fattah al-Sisi, consider the U.S. to be a major ally of the Muslim Brotherhood. Sisi and his regime will never forgive Obama for his support for the Muslim Brotherhood.
Also, they do not seem to have much confidence in the Obama Administration, which is perceived as weak and incompetent when it comes to combating Islamists.
by Peter Martino
Scottish independence would be a disaster for NATO, putting the UK nuclear deterrent in jeopardy. It would also put into question national borders all over Europe, including Catalonia, Belgium, France's Brittany and Corsica, Italy's South Tyrol -- and Ukraine.
Russian Foreign Minister Sergei Lavrov warned in 2008 that Kosovo's independence "would be the beginning of the end for Europe."
Crimea's recent secession from Ukraine was justified with a reference to "the Kosovo precedent," which Putin pointed out, "our Western partners created with their own hands."
by Soeren Kern
Portugal, like Spain, also figures prominently in a map produced by the jihadist group Islamic State [IS] that outlines a five-year plan for expanding its Islamic Caliphate into Europe.
"Holy War is the only solution for humanity." — Abdu, Portuguese jihadist.
"Every time these jihadists groups mention the recovery of al-Andalus, they are also referring to Portugal. Jihadists do not believe in national divisions, but in the existence of a single Muslim community that embraces the entire Iberian Peninsula." — Miguel Torres Soriano, Spanish terrorism expert.
by Alan M. Dershowitz
President George W. Bush's announcement in 2001 to support the creation of a Palestinian state offered a unique opportunity to Palestinians to end the violence and begin building a new future. Hamas's response came a few weeks later, when it fired the first Qassam rocket into the Israeli town of Sderot, population approximately 20,000.
It was only after Hamas's coup in June 2007, and the heavy rocket attacks that followed, that Israel imposed more extensive sanctions on Gaza. Palestinian rocket attacks against Israeli civilians were not a response to Gaza's increasing isolation, but the cause.
The sanctions imposed on Gaza -- not only by Israel, but the world -- were the direct result of Hamas's refusal to meet the international community's basic, reasonable demands: stop terror, recognize Israel, and respect previous agreements. Hamas and its fellow terrorist organizations deny the right to live in peace.
The Goldstone Report not only falsified the past; it had a negative influence by encouraging Hamas to repeat its own double war crimes: firing rockets at Israeli civilians from behind Palestinian human shields -- and killing and kidnapping Israeli civilians and soldiers through its terrorist tunnels.
by Burak Bekdil
Last June, Turkey's own Frankenstein, who went by the name of ISIS, attacked the Turkish consulate compound in Mosul, and took 49 Turks, including the consul general, hostage.
The hostages are still in captivity. So is Turkey.
For each [Islamic] sect, the other is "not even Muslim."
Most Shared
Most Viewed