The New "Non-Aggression Pact" with Islam
Reader comment on: "Islam Needs a Fair Chance in Germany"
Submitted by Edward Cline, Nov 16, 2012 07:59
I think it's significant that these agreements are called "treaties," which acknowledges that Islam has been at war with Western culture, and for the time being its activists see a short-term gain in allaying their hostility. But these "treaties" will turn out to be nothing but "truces," when a movement is renewed to exact more concessions from these German dhimmis. Call these "treaties" for what they are: temporary "non-aggression pacts." Regardless of the nature of these treaties, Germany will remain Dar al-Harb, the land of the enemy. And the fact that non-Muslim Germans are paying for all these goodies through their taxes hasn't seeped into anyone's head that the public subsidy of all these concessions and programs amounts to jizya, or a "protection" or "toleration" tax levied on infidels and dhimmis by Muslims. Farewell, Germany.
---
Note: Reader comments are screened, and in some cases edited, before posting. Gatestone Institute reserves the right to reject anything found to be objectionable. Reader comments, including the one above, represent solely the opinion or viewpoint of the readers that submitted them and do not represent the opinion or viewpoint of Gatestone Institute. Gatestone Institute takes no responsibility for the content of reader comments.
Submit a comment on this article
Other reader comments on this item
Comment on this item
Get Free Exclusive Gatestone Content:
BEHROUZ ALKHANI HANGED IN IRAN
On August 26, 2015, Iran hanged Kurdish political prisoner Behrouz Alkhani in Orumieh Prison. Alkhani was convicted of "waging war on God."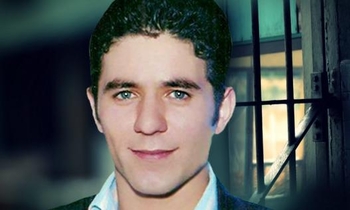 FIRST TRANSLATION OF AYATOLLAH KHAMENEI'S BOOK ON HOW TO DESTROY AMERICA