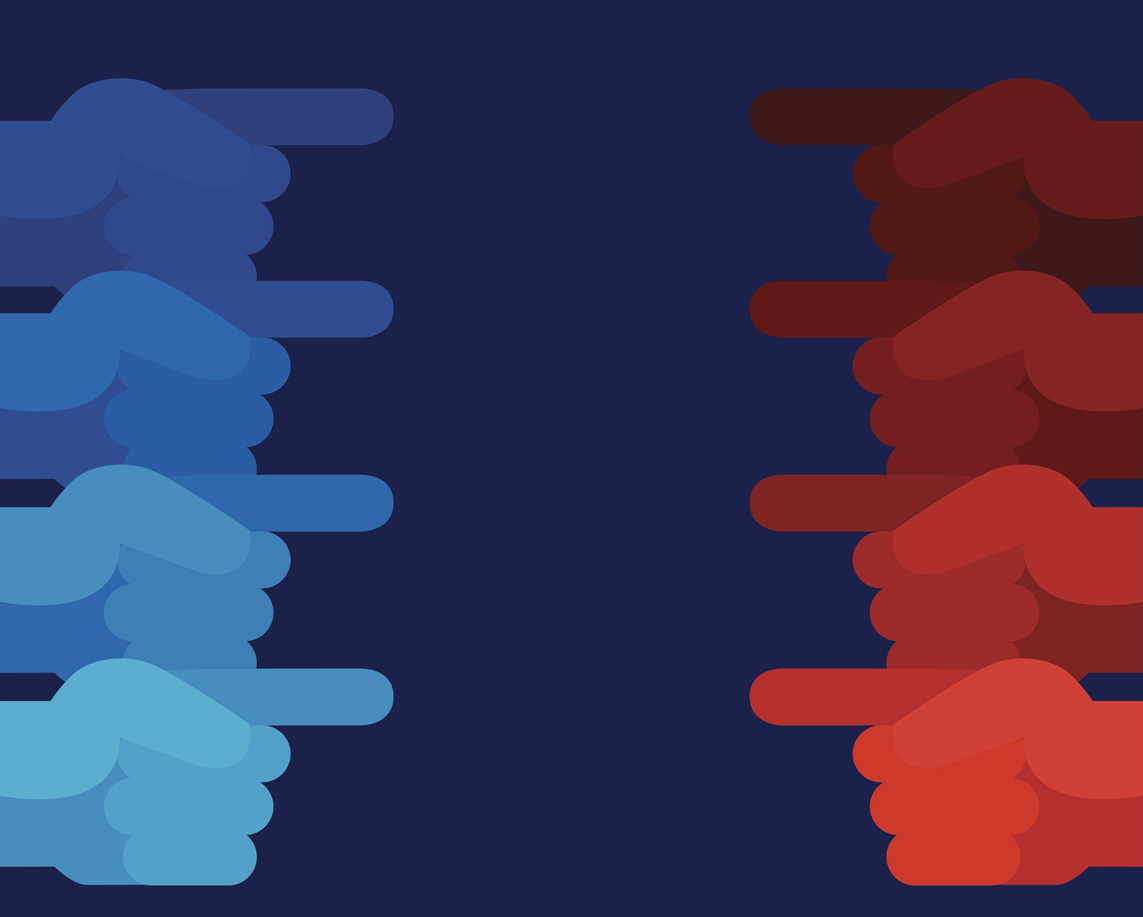 (Image source: iStock)
Ever since the US-led coalition succeeded in destroying most of ISIS in Syria, one vital issue has left been unresolved, namely: what to do with the thousands of ISIS fighters who were taken prisoner and confined to Kurdish-run detention centres.
The problem is particularly acute with regard to the estimated 2,500 foreign fighters -- the majority of them holding European passports -- and their dependents who abandoned their home countries for fight for ISIS.
Given the depth of their betrayal -- turning their backs on nations where they have been raised and nurtured to join the barbarians of ISIS -- it is quite understandable that Western governments should recoil in horror when defeated ISIS fighters and their associates then announce they want to return home.
In Britain, for example, there was much controversy earlier in the year concerning the case of Shamima Begum who, as a 15-year-old teenager, left her home in east London in 2015 to become the bride of an ISIS fighter.
Earlier this year, she resurfaced, languishing in a Kurdish-run camp, from where she made an impassioned call to be allowed to return home, even though, during her absence, the British government had already cancelled her British citizenship. Her request received short shrift from London, which insisted she had lost her right to be a British citizen by dint of her decision to join a banned terrorist organisation, one of whose prime objectives is to carry out terrorist attacks against British targets.
The British government's robust stand received widespread public support, a sentiment that has been very much in evidence in other European countries, such as France, that have witnessed significant numbers of their citizens making their way to Syria and Iraq to enlist in the ranks of ISIS.
The institutional reluctance of European governments to have anything to do with those who have deserted their home countries to fight with ISIS is perfectly understandable. The only problem with this stance, though, is that it does nothing to resolve the issue of the large numbers of foreign fighters who have been held in the Kurdish camps and could now, as a result of Turkey's military incursion into northern Syria, make good their escape and rejoin the terrorist ranks of ISIS.
This concern was certainly uppermost in the minds of Trump administration officials long before Turkish President Recep Tayyip Erdogan launched his military offensive against Syrian Kurd militias based in northern Syria, where many of the ISIS fighters have been held.
Washington was quick to accept its own responsibility for the handful of US passport holders who volunteered to fight with ISIS, repatriating them to America to face prosecution. US officials hoped that by setting an example, the Europeans could be persuaded to repatriate their citizens.
US President Donald Trump personally made a number of appeals to European leaders requesting they do more to take responsibility for their ISIS-affiliated nationals. When the Europeans refused to budge, arguing that having them return home would increase the risk of Islamist-inspired acts of terrorism, Mr Trump threatened to dump the fighters unceremoniously on the borders of the relevant European states.
Now, as a result of Mr Erdogan's military incursion of northern Syria, Washington's concerns have come true. While the majority of ISIS captives are held in camps far-removed from the military conflict between the Turks and Kurds, such as the sprawling Al-Hol detention camp in eastern Syria, there have already been reports of ISIS fighters escaping from compounds situated in northern Syria. Moreover, Kurdish commanders responsible for guarding the detention camps in other parts of Syria have warned that they will need to redeploy their troops to help resist the Turkish advance into Kurdish territory, thereby raising the possibility that larger numbers of ISIS fighters can make good their escape.
Consequently there is now the very real prospect that ISIS, which only a year ago had suffered a catastrophic defeat with the destruction of its so-called caliphate, will be able to regroup as hordes of liberated fighters from Europe and elsewhere rejoin its ranks.
If that happens, and ISIS succeeds in launching a new wave of terror attacks against Western targets, European leaders will have only themselves to blame for failing to accept responsibility for the actions of their citizens, no matter how reprehensible they might be.
Con Coughlin is the Telegraph's Defence and Foreign Affairs Editor and a Distinguished Senior Fellow at Gatestone Institute.