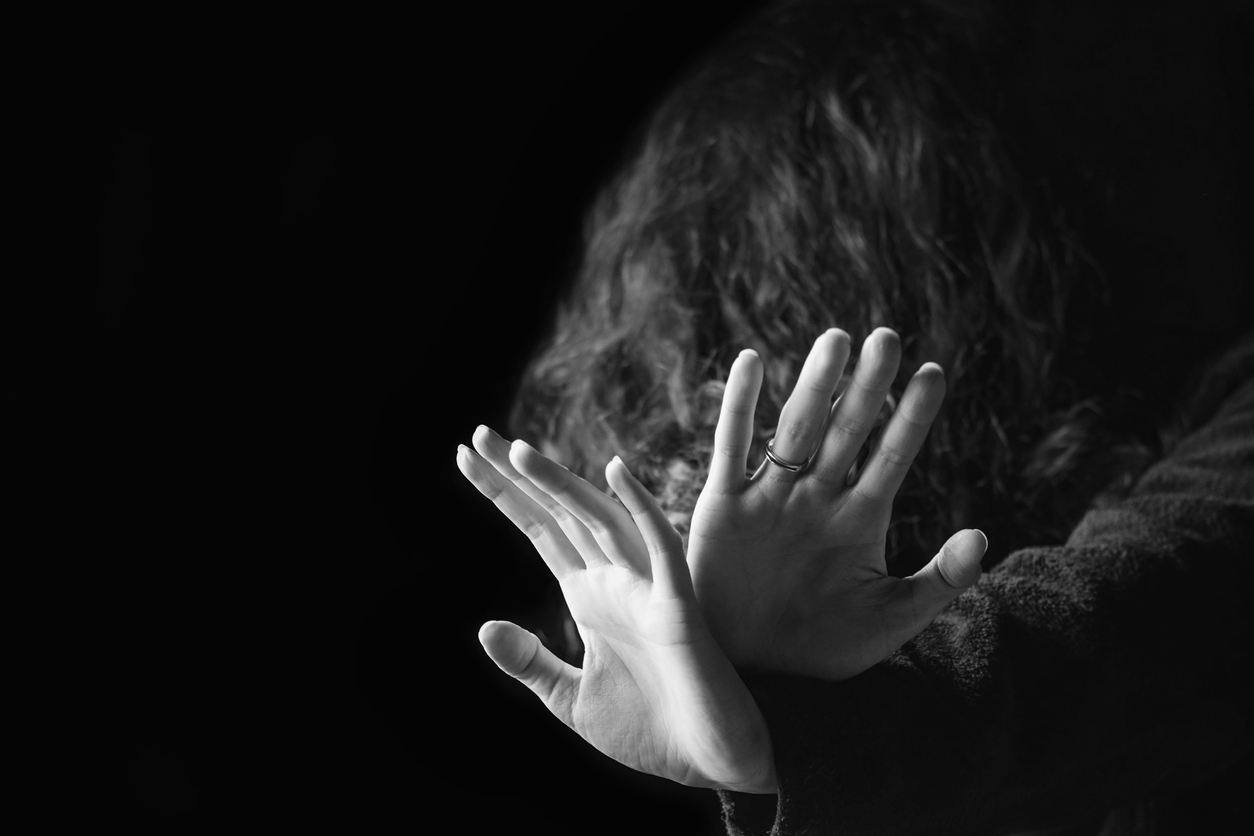 The murder of women by male relatives -- particularly spouses or former spouses -- has become a dangerous trend in Turkey. 652 women were killed in Turkey by men in the year-and-a-half period prior to November 2018, according to the Turkish women's-rights platform, "We Will Stop Femicide." (Image source: iStock)
On November 25, the International Day for the Elimination of Violence against Women, thousands of Turkish women took part in demonstrations at Istanbul's Taksim Square. The women were protesting the increasing number of murders in the country committed by men against female family members. After reading a statement to the press, the demonstrators were attacked by police with tear gas and plastic bullets.
The murder of women by male relatives -- particularly spouses or former spouses -- has become a dangerous trend in Turkey. The brutal murder, on August 18, of 38-year-old Emine Bulut by her ex-husband -- in front of their 10-year-old daughter -- is one particularly noteworthy case.
Bulut was stabbed multiple times in the neck at a café in the city of Kirikkale, where she had gone to meet the man from whom she had been divorced for several years. In a video of the attack, which went viral on social media, Bulut is seen covered in blood, shouting, "I don't want to die," as her terrified child screams along with her.
In response to the attack, women across Turkey held demonstrations to condemn the killing and called on the government to guarantee their protection.
Bulut's gruesome murder, however, was only one of many attacks against women in Turkey at the hands of the men in their lives. The following examples, from the month of August alone, illustrate the gravity of the situation:
According to the Turkish women's-rights platform, "We Will Stop Femicide," 652 women were killed by men in the year-and-a-half period prior to November 2018 -- 36 of whom were murdered in October of that year.
The perpetrators of 37% of the cases in October have not been identified, but the rest were found to be husbands, boyfriends, ex-boyfriends, brothers, fathers or other male relatives. The cause of 50% of the killings was not determined, but 16% of the women were killed because they wanted to make decisions about their lives, such as wanting a divorce, rejecting offers of reconciliation or even for not answering the phone when called by their men. 13% of the women were killed for "economic reasons."
The Central Women's Committee of Turkey's Human Rights Association (HRA) released a statement on August 26, titled "Violence against women is a result of discriminatory policies," which reads, in part:
"Protecting women from male violence can only be realized through state policies focusing on gender equality. One of the reasons why such a large number of women fall victim to violence is the reluctance and even prevention of relevant institutions to implement current laws.

"The provisions of the United Nations Convention on the Elimination of all Forms of Discrimination Against Women (CEDAW), which Turkey ratified in 1985 and put into effect, are not being implemented. The Committee on the Elimination of Discrimination against Women's General Recommendation No. 35 on gender-based violence against women significantly states in its 16th paragraph the following: 'Gender-based violence against women, may amount to torture or cruel, inhuman or degrading treatment in certain circumstances, including in cases of rape, domestic violence or harmful practices, among others.'

"The Istanbul Convention was signed and ratified by Turkey on 11 May 2011 and 14 March 2012 respectively. The purposes of the convention are to protect women against all forms of violence, and prevent, prosecute and eliminate violence against women and domestic violence; contribute to the elimination of all forms of discrimination against women and promote substantive equality between women and men, including by empowering women; design a comprehensive framework, policies and measures for the protection of and assistance to all victims of violence against women and domestic violence; promote international co-operation with a view to eliminating violence against women and domestic violence; provide support and assistance to organizations and law enforcement agencies to effectively co-operate in order to adopt and integrated approach to eliminating violence against women and domestic violence. The incidents, however, reveal the ways in which these provisions are not being implemented, how its articles are not complied with, and how they have not been institutionalized.

"Moreover, if the authorities had even enabled the sufficient implementation of the Constitution and Law No. 6284 violence against women would have been prevented."
The lack of law enforcement, however, is only part of the problem, according to the HRA, which says that the media and the country's chief religious institution both share culpability:
"...Violence is normalized in various programs and shows on TV. 16,000 complaints have been lodged before the Radio and Television Supreme Council's communication center within the last 8 months due to violent content on TV, but not a single one was discussed at the council's meetings, according to İlhan Taşcı, CHP [Republican People's Party] deputy and Radio and Television Supreme Council Member. Deputy Taşcı has expressed the horrifying truth about violence against women by saying, 'There was no finger left unbroken, no women left unbeaten for the last two seasons of a show aired on a pro-government TV channel...'

"The statement by Diyanet [Turkey's Directorate of Religious Affairs] on violence against women is indeed an explicit expression of the mindset that forms the basis of violence. The president of Diyanet, Ali Erbaş, said: 'In our religion, the life, dignity and rights of women are untouchable and entrusted [to men].' By saying so, he declares that all the rights of women are entrusted to men; he thus objectified women. But we women are not entrusted to men or the government that represents male [supremacy]."
By saying that women's life, dignity and rights are "entrusted to men," Erbaş effectively stated that women do not have the right or ability to make their own life choices, independent of men's approval or permission. He thus appears to see women as "men's objects," implying that it is men who are in charge of the implementation of women's rights, including the right to life. Erbaş -- like many other Islamist state authorities in Turkey -- fails to understand that women's rights are women's fundamental, natural, inalienable rights and women are entitled to these rights.
The HRA listed a set of demands to rectify the intolerable situation. These include:
The number of women's shelters should be increased and protected employment opportunities should be offered.
Effective investigations should be initiated into those engaging in violent acts against women; impunity policies should be dropped; reduced sentences should be handed out, for instance, for good conduct, and those based on judges' personal opinions should be put to an end.
Agencies based on gender equality should be established and these should not be male-dominant, but based on women.
The structure of the law enforcement and the judiciary should be revised, focusing on protecting individuals, not the family; officers should be trained within this scope.
Broadcasts and published material that legitimize violence against women should be discontinued without delay.
Misogynistic statements by some government authorities demonstrating their opposition to gender equality; law enforcement and judiciary officials who fail or refuse to apply laws that would protect women; the extremely violent TV content targeting women; and religious teachings that promote violence against women all appear to lead to widespread murders and abuse of women in Turkey.
Uzay Bulut, a Turkish journalist, is a Distinguished Senior Fellow at the Gatestone Institute.