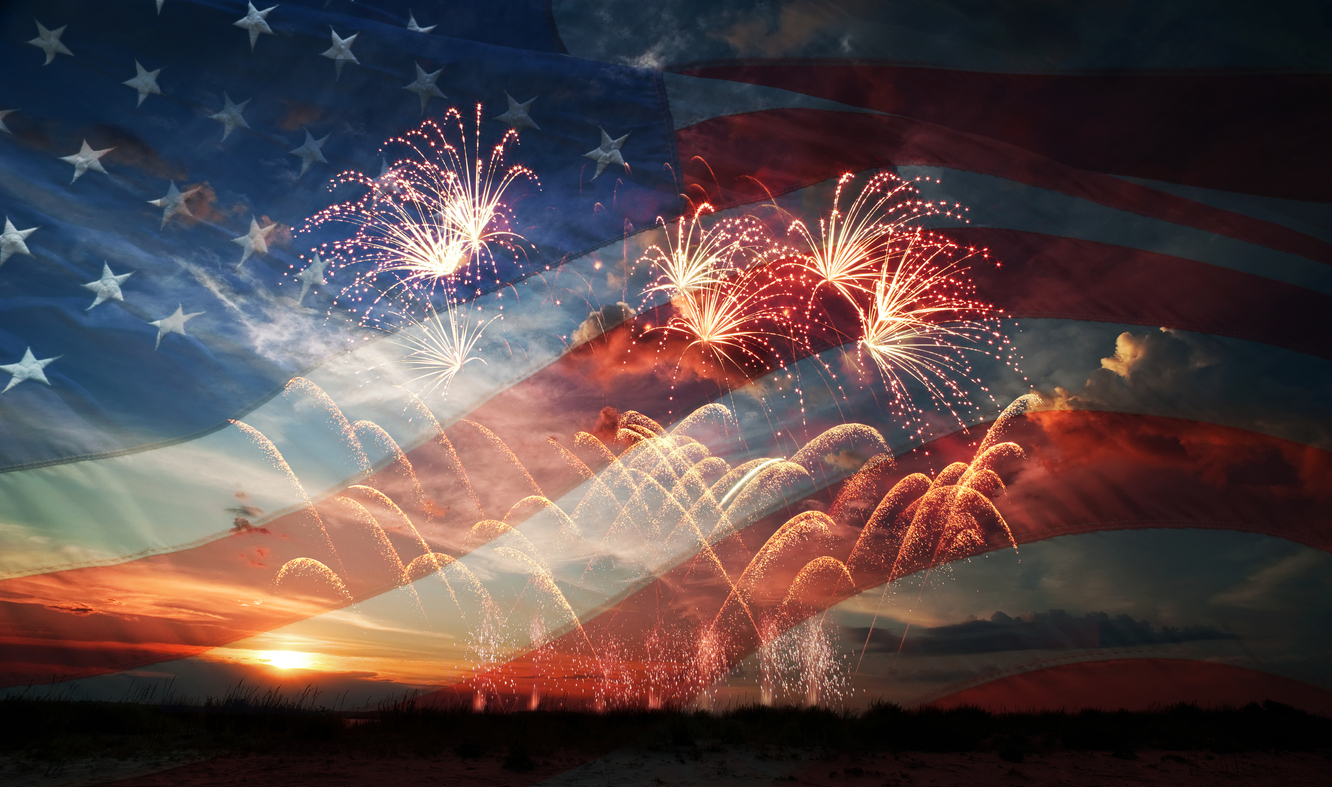 (Image source: iStock)
Just several short years after grudgingly recognizing the United States, the British were not done with their former colony. In 1812, they sought to invade our nation at three points: from Canada; an amphibious assault from the Chesapeake, and an attack at New Orleans at the mouth of the Mississippi River that would block the crucial trade of goods arriving from our nation's interior.
It was an existential moment for the United States; while it would have been daunting for the British to reclaim its colonies, it could easily have robbed the United States of its future, especially at a time when our internal politics were as fractured and unforgiving as they are today.
As we celebrate our nation's birthday at a time of unprecedented domestic political divide and global threats, it is important to reflect on the words written by Francis Scott Key, a reluctant eyewitness to a seaborne British assault on Baltimore. He wrote his poem – soon to be our national anthem – at a time when the outcome to the War of 1812 was far from certain and our Capitol would be burned by troops under the command of British Major General Robert Ross.
Think of the faith that Key had in his nation when he wrote:
O say can you see, by the dawn's early light,
What so proudly we hail'd at the twilight's last gleaming,
Whose broad stripes and bright stars through the perilous fight
O'er the ramparts we watch'd were so gallantly streaming?
And the rocket's red glare, the bombs bursting in air,
Gave proof through the night that our flag was still there,
O say does that star-spangled banner yet wave
O'er the land of the free and the home of the brave?
The outcome could easily have been different.
This Fourth of July, there will be barbecues and fireworks. There will be rousing music and picnics in the park. But there also needs to be genuine reflection on the words penned at a time when America stood at the crossroads of its future. Those words reflect the true spirit of American democracy: a confidence in the ultimate victory of freedom in the face of tyranny. Across our nation, we will see a Fourth of July where this victory remains a profound schism on a broad range of issues -- but as nighttime fireworks start to celebrate America's birthday, those "bombs bursting in air" remain a shining beacon for oppressed people throughout the world. Let us honor our past and rededicate ourselves to an American future.
Lawrence Kadish serves on the Board of Governors of Gatestone Institute.