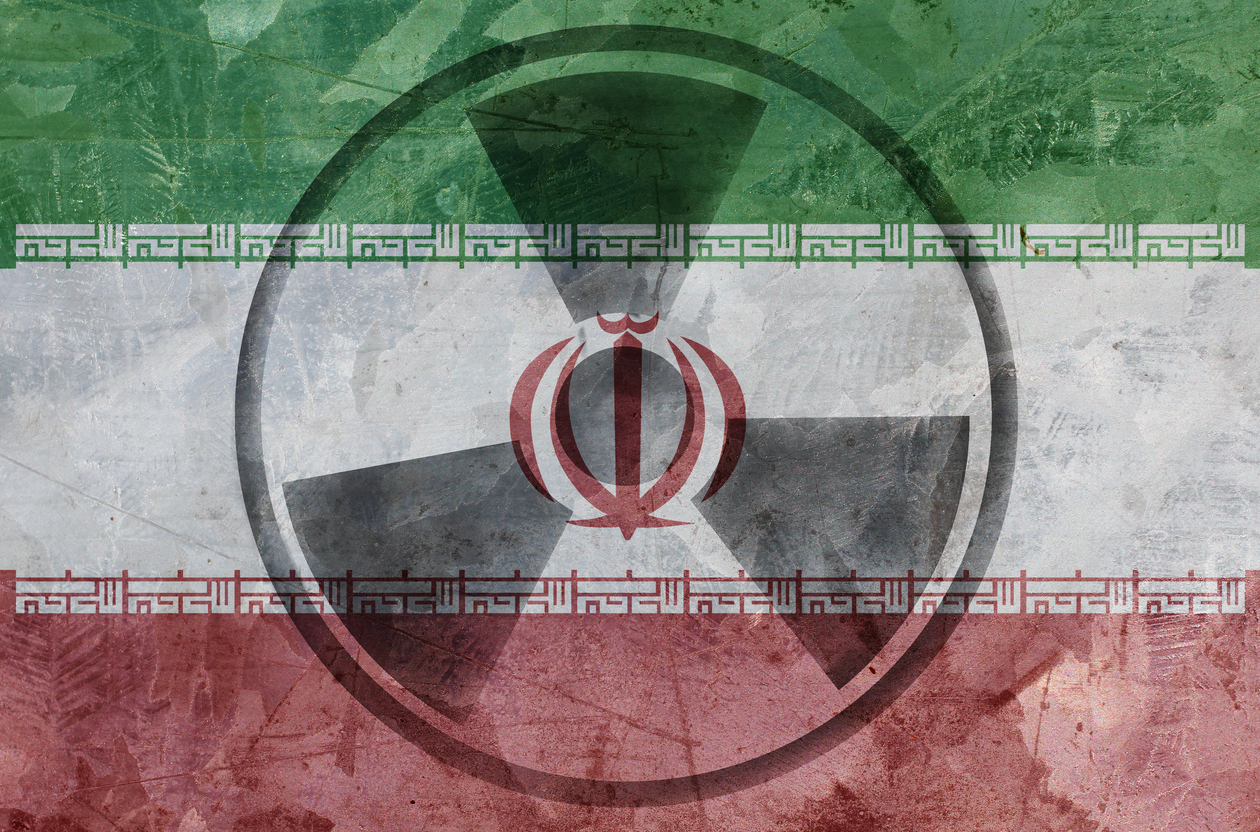 The Biden administration's appeasement and inaction, sadly, have done nothing but breed terrorism and transgressions from Iran. Now, in Natanz, the Iranian regime is digging an underground nuclear facility that is reportedly extremely difficult to bomb. (Image source: iStock)
Prior to the Biden administration, since the ruling mullahs came to power in 1979, two US administrations -- the Obama and Carter administrations -- appeared soft on the Iranian regime. Now, the Biden administration seems to have perfected the skill of appeasing the ruling mullahs of Iran.
Even they probably cannot believe that they have gotten away with so many violations since the Biden administration assumed office.
Concerning the regime's nuclear program, the clerical establishment has now reached the highest level of advancement. Even The New York Times recently acknowledged:
"By most accounts, Iran is closer to being able to produce a bomb today than at any other point in the two-decade-long saga of its nuclear program — even if it is planning, as many national security officials believe, to stop just short of producing an actual weapon."
Some of the regime's dangerous advancements include enriching a substantial amount of uranium -- of up to 60% purity, a short technical step away from the 90% purity level required to build a nuclear weapon. Uranium enrichment is the main problem: if there were no uranium enrichment, there would be no bomb.
Even America's allies -- France, Germany and the United Kingdom -- recently warned that the Iranian government's latest action is "further reducing the time Iran would take to break out towards a first nuclear weapon and it is fueling distrust as to Iran's intentions."
In addition, the Biden administration's own officials recently acknowledged that Iran is only weeks away from obtaining nuclear breakout capability. Secretary of State Antony Blinken recently issued the warning during a hearing with the Senate Foreign Relations Committee.
Now, in Natanz, the Iranian regime is digging an underground nuclear facility that is reportedly extremely difficult to bomb. Even Israel would not have the military capability to attack this underground nuclear site. In a recent report, David Albright, president of the Institute for Science and International Security, pointed out:
"Fordow is already viewed as so deeply buried that it would be difficult to destroy via aerial attack. The new Natanz site may be even harder to destroy."
Under previous US administrations, any single one of these kinds of nuclear violations would have been considered a major transgression, and would most likely have triggered proportionate actions against Iran's regime.
The problem is that Iranian leaders keep testing the Biden administration with violations -- such as increasing uranium enrichment to near weapon-grade levels, the transfer of weapons and oil to Venezuela, attempting to kill former Secretary of State Mike Pompeo, trying to kidnap a US citizen on American soil, targeting US bases in Iraq with barrages of missiles, harassing US Navy ships, smuggling weapons in violation of UN resolutions, and turning off International Atomic Energy Agency (IAEA) cameras that monitor the regime's nuclear activities -- and keep witnessing no repercussions.
As a result, the ruling mullahs have become even more emboldened to ramp up their nuclear program. As the latest report from the IAEA on Iran's nuclear program has revealed, the Iranian regime is preparing to raise its uranium enrichment at the Fordow plant. According to Reuters:
"Iran is escalating its uranium enrichment further by preparing to use advanced IR-6 centrifuges at its underground Fordow site that can more easily switch between enrichment levels, a United Nations nuclear watchdog report... showed."
Iran's leaders can also see that the Biden administration is not holding accountable those countries that are violating the sanctions on Iran, including China and Venezuela, which continue to buy Iranian oil.
Iran is, in addition, freely harassing US Navy ships and has ramped up smuggling weapons to Yemen's Houthis in violation of the UN Security Council Resolution 2140. The Biden administration removed the Houthis from the terrorist list soon after it assumed office; this is how the Houthis repay the "gesture."
As if that were not sufficient, according to IranWire:
"The [United Nations] Panel of Experts [on Yemen] say there are several critical pieces of evidence that suggest the Islamic Republic has been smuggling weapons to Yemen, in violation of UNSCR 2140. Last year a cargo ship was discovered heading to Yemen from the port of Jask in southern Iran, carrying a variety of rifles and launchers. They in turn had been seized from vessels originating in Iran."
Iran's regime has also been ratcheting up its sponsorship and employment of terror cells in foreign countries.
The Biden administration's appeasement and inaction, sadly, have done nothing but breed terrorism and transgressions. It is to be hoped that the Biden administration will not leave the world an expansionist, terror state, Iran, imminently armed with nuclear weapons.
Dr. Majid Rafizadeh is a business strategist and advisor, Harvard-educated scholar, political scientist, board member of Harvard International Review, and president of the International American Council on the Middle East. He has authored several books on Islam and US Foreign Policy. He can be reached at Dr.Rafizadeh@Post.Harvard.Edu