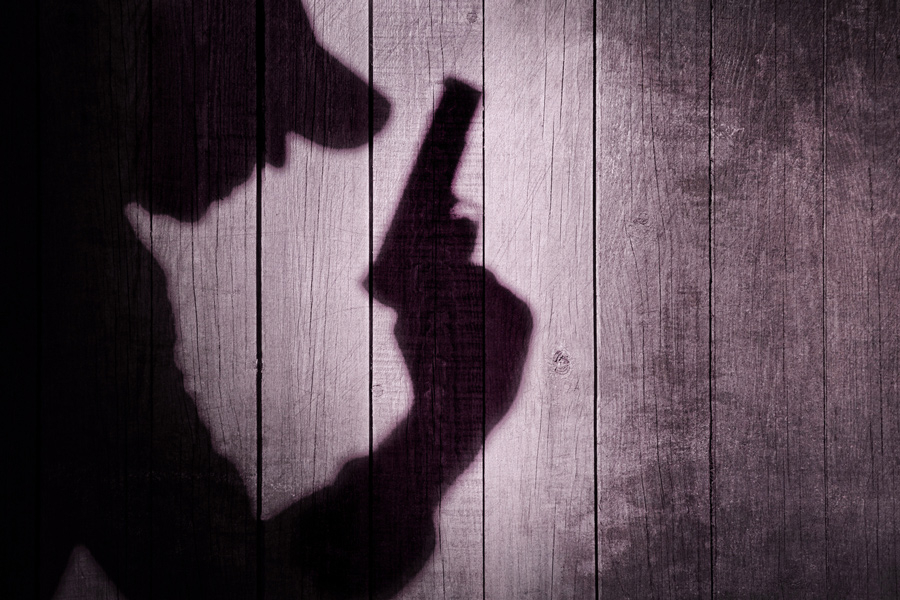 Apparently thanks to the hapless appearance of the Biden's administration's appeasement policy with the ruling mullahs of Iran, the regime is escalating its attempts to murder US officials and citizens on American soil. (Image source: iStock)
Apparently thanks to the hapless appearance of the Biden's administration's appeasement policy with the ruling mullahs of Iran, the regime is escalating its attempts to murder US officials and citizens on American soil.
A member of the Islamic Revolutionary Guard Corps (IRGC), Shahram Poursafi, aka Mehdi Rezayi, 45, of Tehran, was charged on August 11, 2022 with a terrorist plot to pay an individual in the United States $300,000 to murder a former US government official, Ambassador John Bolton.
Bolton previously served as the 25th US Ambassador to the United Nations from 2005 to 2006 under the Bush administration, and as the 26th US National Security Advisor from 2018 to 2019 under the Trump administration. According to the US Department of Justice:
"An Iranian national and member of Iran's Islamic Revolutionary Guard Corps (IRGC) was charged by complaint, unsealed today in the District of Columbia, with use of interstate commerce facilities in the commission of murder-for-hire and with providing and attempting to provide material support to a transnational murder plot."
Former US Secretary of State Mike Pompeo was reportedly the second target of the Iranian regime. The IRGC member reportedly offered $1 million for him murder. In addition, a man armed with an AK-47 assault rifle showed up at the Brooklyn, NY home of Iranian-American author and human rights activist Masih Alinejad. Last year, she was the target of a kidnapping plot in which she says she would have been killed. There are more likely other US citizens on the regime's murder list as well.
"An attempted assassination of a former U.S. Government official on U.S. soil is completely unacceptable and will not be tolerated," said Steven M. D'Antuono, Assistant Director in Charge of the FBI Washington Field Office. The Biden administration remains silent and evidently continues to see "diplomacy" -- read: appeasement -- as the only path to deal with the Iranian regime. "I continue to believe, Biden said on July 14, "that diplomacy is the best way to achieve this outcome."
These attempts to kill US citizens on American soil by the Tehran regime are unprecedented. The Iranian regime is not just targeting former US officials on the American soil; it is also targeting activists and journalists who criticize the theocratic establishment.
By attempting to assassinate American citizens on American soil, Iran is deliberately violating US sovereignty. In case of the attempted kidnapping of Alinejad, prosecutors charged four Iranians, Alireza Shavaroghi Farahani, aka Vezerat Salimi/Haj Ali, 50; Mahmoud Khazein, 42; Kiya Sadeghi, 35; and Omid Noori, 45, who are believed to be intelligence operatives for the Iranian regime. A fifth person, Niloufar Bahadorifar, a California resident, also originally from Iran, was charged with allegedly providing financial assistance for the plot, sanctions violations conspiracy, bank and wire fraud conspiracy, and money laundering conspiracy.
The US Attorney for the Southern District of New York, Audrey Strauss, said:
"As alleged, four of the defendants monitored and planned to kidnap a U.S. citizen of Iranian origin who has been critical of the regime's autocracy, and to forcibly take their intended victim to Iran, where the victim's fate would have been uncertain at best."
These types of orders to carry out extraterritorial assassinations most likely come from the top of the political ladder in the Islamic Republic. But the Biden administration is not taking the security of all the American people seriously. Even The Washington Post pointed out that the attempted kidnapping should be a serious warning to the Biden administration:
"The message for the Biden administration, which has frequently proclaimed its intention to defend pro-democracy dissidents, is that Iran and other foreign dictatorships won't shrink from launching attacks inside the United States unless deterred..."
If the White House does not send a strong message to the Islamic Republic-- specifically, halting the nuclear talks and imposing sanctions on top Iranian officials -- Iran's rulers will be further empowered and emboldened to carry out extraterritorial assassinations on US soil, and if the Americans are starry-eyed enough to sign a "nuclear deal" with the mullahs -- a deal that only one side will honor -- the mullahs will also be immensely enriched.
As seen from the previous windfall provided to them by the Obama administration, Iran's mullahs did not use the money for food banks or battered women's shelters; they used it to have the Houthis terrorize Yemen, an American ally and attack Saudi Arabia; seize ships in international waters, build at least 12 bases in Syria; send funds and arms to Hamas and Islamic Jihad to obliterate Israel. Ever since Israel turned over all of Gaza to the Arabs in 2005, more than 22,5000 rockets have been fired at it from there. In 2021, Israel was bombarded by 4,340 rockets; this month, Islamic Jihad, in only two days, launched 400 rockets toward Israel. Suppose just one rocket was fired into London, Paris, New York or Berlin....?
The Biden administration seems focused on reviving the lethal nuclear deal which will doubtless lead to nuclear weapons, missiles to deliver them, and attempts to take over still more countries.
Iran, called by the US Department of State a "top sponsor of state terrorism," recently inked a 20-year "cooperation deal" with Venezuela, after long history of "sending arms and troops" there.
A deal, besides soon allowing the mullahs as many nuclear bombs -- legitimately -- as they would like, would also lead to the removal of major economic sanctions, enhance the regime's global legitimacy, unfreeze Tehran's assets, and give the ruling clerics access to the global financial system. If the Europeans and Americans imagine that at some point the Iranians will not use their gentle persuasions on them, they are in for a sobering surprise. The Iranian regime's highest priority, apart from staying in power, is to "export the revolution." Europe and America will not be overlooked.
Dr. Majid Rafizadeh is a business strategist and advisor, Harvard-educated scholar, political scientist, board member of Harvard International Review, and president of the International American Council on the Middle East. He has authored several books on Islam and US Foreign Policy. He can be reached at Dr.Rafizadeh@Post.Harvard.Edu