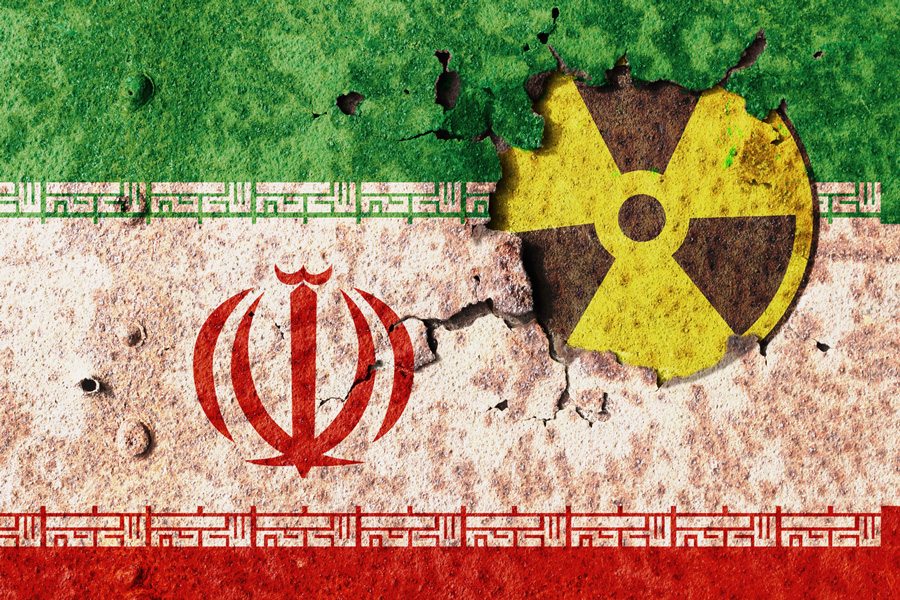 The Biden administration implemented its agenda to revive the Obama nuclear deal after US President Joe Biden assumed office in January 2021. Now, more than a year and half of negotiations seems to have benefited no one except the ruling and Islamist mullahs of Iran. The endless negotiations seem simply to have bought time for the mullahs, so that they could comfortably advance their nuclear program to their highest level ever. Not only has the Biden administration seen no urgency to change its disastrous path, it is actually redoubling efforts to for Iran talks, presumably after America's mid-term election on November 8.
Iran's regime, which has long claimed that it is not seeking to develop nuclear weapons because of the Supreme Leader's reported "fatwa" forbidding such an act, has now changed its tone and is bragging that it has currently the ability to build a nuclear bomb. Kamal Kharrazi, Iran's former foreign minister, pointed said to Al Jazeera recently that "It's no secret that we have become a quasi-nuclear state. This is a fact. And it's no secret that we have the technical means to produce a nuclear bomb." He added, "In the past, and within just a few days, we were able to enrich uranium up to 60%, and we can easily produce 90% enriched uranium. But what we want is a Middle East without any nuclear weapons" – most likely meaning just their nuclear weapons, not anyone else's.
Some Iranian leaders have also admitted that the regime's nuclear program was always designed to manufacture nuclear weapons. Former deputy speaker of the Iranian Parliament Ali Motahari, for instance, disclosed in April:
"From the very beginning, when we entered the nuclear activity, our goal was to build a bomb and strengthen the deterrent forces but we could not maintain the secrecy of this issue."
In addition, the former head of the Atomic Energy Organization of Iran, Fereydoon Abbasi-Davani, was the first Iranian official to acknowledge that his work was part of a "system" designed to develop nuclear weapons. "When the country's all-encompassing growth began," he said, "involving satellites, missiles and nuclear weapons, and surmounted new boundaries of knowledge, the issue became more serious for them."
Throughout several rounds of the Biden-led negotiations between the P5+1 world powers and the Iranian regime, the ruling mullahs clearly bought time and sped up their nuclear program, increasing its uranium enrichment from 20% to 60%, conducting uranium metal research and development and production, and adding additional centrifuges.
In June, the day after reaching an agreement to extend the monitoring mechanism of the International Atomic Energy Agency (IAEA) by reinstalling surveillance cameras inside some of its nuclear sites, the ruling clerics announced that they would not allow the agency to see images from the devices. Now, even according to the IAEA, the Iranian regime has enough enriched uranium to build an atomic bomb.
The Institute for Science and International Security already warned in 2021:
"Iran has enough enriched uranium hexafluoride (UF6) in the form of near 20 and 60 percent-enriched uranium to produce enough weapon-grade uranium, taken here as 25 kg, for a single nuclear weapon in as little as three weeks. It could do so without using any of its stock of uranium enriched up to 5 percent as feedstock. The growth of Iran's stocks of near 20 and 60 percent-enriched uranium has dangerously reduced breakout timelines."
The mullahs have also made it clear that they have no desire to answer the IAEA's questions about uranium particles found at three undeclared nuclear sites. The UN agency warned in addition that the Iranian leaders have "not provided explanations that are technically credible in relation to the agency's findings at those locations... The agency remains ready to engage without delay with Iran to resolve all of these matters."
In spite of all these exhibits of malign intentions and more, the Biden administration has yet to change its path or take any tangible action to prevent what the US Department of State itself has called the worst state sponsor of terrorism, from advancing its nuclear program and becoming a nuclear state.
The Biden administration has even been ignoring a joint statement issued by the UK, France and Germany admitting that Tehran "has no credible civilian need for uranium metal R&D and production, which are a key step in the development of a nuclear weapon."
The Biden administration needs to make it plain to Iran's ruling mullahs that if Tehran advances its nuclear program further, severe military, political, diplomatic and economic options against Iran are on the table.
Economic sanctions, which will cut the flow of funds to the Iranian regime and the terrorist Islamic Revolutionary Guard Corps, must be imposed as well. The Biden administration also needs to stand firm against countries such as China, which are violating US sanctions by buying oil or trading with the Iranian regime.
It must be made unmistakably clear to the Iranian regime that the United States will not allow Iran's current regime, a designated state sponsor of terrorism, to arm itself with nuclear weapons and emerge as yet another global nuclear threat, in the Middle East, in Europe and throughout South America.
Dr. Majid Rafizadeh is a business strategist and advisor, Harvard-educated scholar, political scientist, board member of Harvard International Review, and president of the International American Council on the Middle East. He has authored several books on Islam and US Foreign Policy. He can be reached at Dr.Rafizadeh@Post.Harvard.Edu