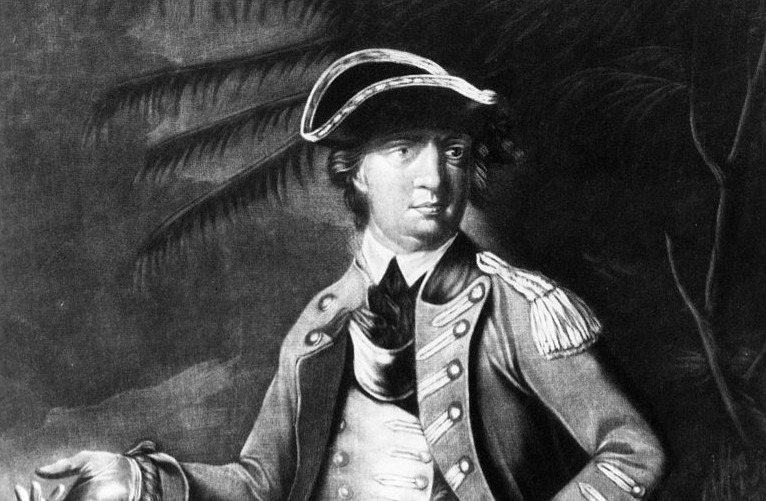 Benedict Arnold, move over.
Loathed as one of America's most despised traitors, we are reminded that Arnold once was the hero of Saratoga during the Revolutionary War, only to become a turncoat prepared to hand over West Point to the British.
During the last century there was Aldrich Ames, a former Central Intelligence Agency officer turned KGB double agent. Now serving a life sentence without parole, he did enormous damage to our national security while sending many American intelligence assets to their deaths in the Soviet Union. You want an example of how one American can do incalculable damage to his country? Read the Ames file.
But wait. There is now a 21st Century indictment that, if proven in a court of law, is absolutely mind-numbing.
The FBI's former top spy-hunter based in New York, Charles McGonigal, has been charged with violating U.S. sanctions and other criminal counts stemming from alleged ties to Russian oligarch billionaire Oleg Deripaska, a confident of Vladimir Putin.
The indictment also says McGonigal is accused of trying to get Deripaska removed from a U.S. sanctions list.
A second indictment accuses the G-man of hiding payments totaling $225,000 that he allegedly received from an individual considered an asset by an Albanian intelligence agency.
For those who believe that our nation, with all of its faults, remains mankind's last best hope, this is stunning news. Not only does this indictment suggest that our country's security can be purchased by our enemies, but also that those sworn to defend America can allegedly be bought and paid for – again.
How is this possible? How low can the human spirit sink that there would be those who would sell their souls, and their nation's safety, for cash?
Ames once provided an answer to CNN during a 1998 interview.
He said his reasons were "personal, banal, and amounted really to greed and folly." The "payout" for his betrayal was approximately $2.7 million. Tell that to the men and women buried at Arlington.
This most recent indictment of a former FBI spy hunter is a searing reminder that treason is not some distant crime found in lamented chapters of our history. Its poison is still found among individuals of authority within our national institutions, where it remains insidious, lethal, and malignant:
"Article III, Section 3, Clause 1: Treason against the United States, shall consist only in levying War against them, or in adhering to their Enemies, giving them Aid and Comfort. No Person shall be convicted of Treason unless on the testimony of two Witnesses to the same overt Act, or on Confession in open Court." (United States Constitution)
As Benedict Arnold cynically realized centuries ago, treason may be the most threatening weapon our enemies can aim at the heart of a democracy, especially the one that leads the free world to keep it safe from tyranny.
Lawrence Kadish serves on the Board of Governors of Gatestone Institute.