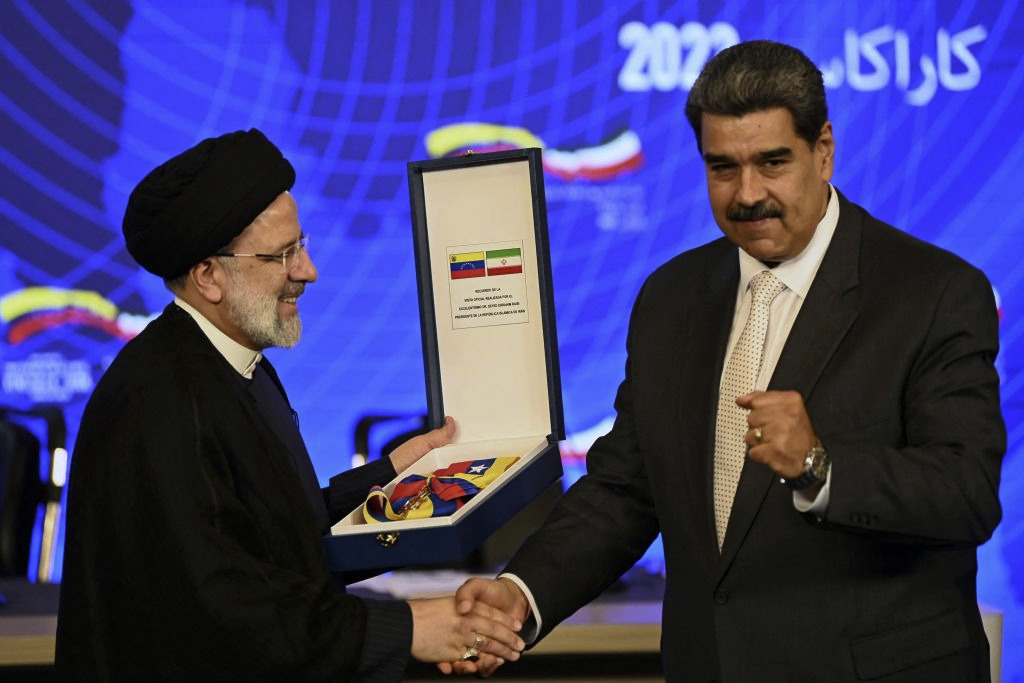 Since the Biden Administration assumed office, the Iranian regime has been steadily gaining more power, funds, and becoming more emboldened to export weapons, advance its nuclear program, deepen its presence in Latin America, and spread its radical Islamist ideology around the globe.
When US President Joe Biden was elected, Senator Ted Cruz told Fox News Digital:
"Iran's nuclear program was in a box, and their economy was in a downward spiral. Biden looked the other way as the Ayatollah steadily advanced to nuclear weapons, and the regime resumed exports of millions of barrels of oil a day.

"All the while, Iran became Putin's No. 1 military backer. Biden has already been funding both sides of the war in Ukraine, and so it would be appalling but unsurprising if he started openly sending billions more to the Ayatollah."
Before the Biden administration took power, US sanctions were imposing significant pressure on the ruling mullahs of Iran and their ability to fund their terror groups. Tehran's oil exports decreased to fewer than 200,000 barrels a day, representing a decline in Iran's oil exports of roughly 90%. Speaking in the city of Kerman on November 12, 2020, then Iranian President Hassan Rouhani acknowledged for the first time that Iran was "experiencing one of its hardest years since the 1979 Islamic revolution" and that "the country's situation is not normal."
"Although we have some other income, the only revenue that can keep the country going is the oil money... We have never had so many problems in selling oil. We never had so many problems in keeping our oil tanker fleet sailing.... How can we run the affairs of the country when we have problems with selling our oil?"
Thanks to the previous administration's policy of "maximum pressure," the Islamic Republic's overall economy took a major beating as well. Iran's economy was in fact shrinking: the Trump administration did not extend its waiver for Iran's eight biggest oil buyers; China, India, Greece, Italy, Taiwan, Japan, Turkey and South Korea.
The "maximum pressure" policy that led to Iran's diminishing resources forced Iranian leaders at the time to cut funds to the Palestinian terror group Hamas and Iran's Lebanese proxy militant group, Hezbollah. Hamas was forced to introduce "austerity plans," while Hezbollah leader Hassan Nasrallah called on his group's fundraising arm "to provide the opportunity for jihad with money and also to help with this ongoing battle."
The maximum pressure policy was heading in the right direction. By escalating economic sanctions, the Iran and its proxies were going bankrupt -- until the Biden Administration assumed office. By 2020, Iran's oil production had reached a new low. The Biden Administration immediately suspended new oil and gas leases on US public land; now Iranian oil production is at a five-year high and Iran is exporting it at levels close to the pre-sanctions era to countries such as China, which desperately needs oil. Iran is also shipping considerable amounts of oil to Venezuela -- without either country fearing any repercussions from the Biden Administration.
Since the start of the Biden Administration, Iran has also been rapidly advancing its nuclear program. At present, it reportedly has enough enriched uranium to produce five nuclear bombs.
During a visit to Athens on May 4, Israeli Defense Minister Yoav Gallant told his Greek counterpart Nikolaos Panagiotopoulos:
"Make no mistake -- Iran will not be satisfied by a single nuclear bomb. So far, Iran has gained material enriched to 20% and 60% for five nuclear bombs... Iranian progress, and enrichment to 90%, would be a grave mistake on Iran's part, and could ignite the region."
Iran has also become key exporter of weapons to Russia. Last week it was reported that the Biden Administration is also planning to release $17 billion in frozen assets to Iran, a country that the US Department of State has called the top state sponsor of terrorism. The mullahs will likely use this windfall to fund terror groups abroad, suppress opposition at home, enrich even more uranium, enlarge its military, export more weapons, and arm Russia even further against Ukraine.
Thanks to the Biden Administration's policy of reviving the rancid nuclear deal enabling the mullahs to have as many nuclear weapons as they like -- and bribing them with $17 billion, most likely not to use these weapons on the Biden Administration's watch -- the regime is at its peak.
Dr. Majid Rafizadeh is a business strategist and advisor, Harvard-educated scholar, political scientist, board member of Harvard International Review, and president of the International American Council on the Middle East. He has authored several books on Islam and US Foreign Policy. He can be reached at Dr.Rafizadeh@Post.Harvard.Edu