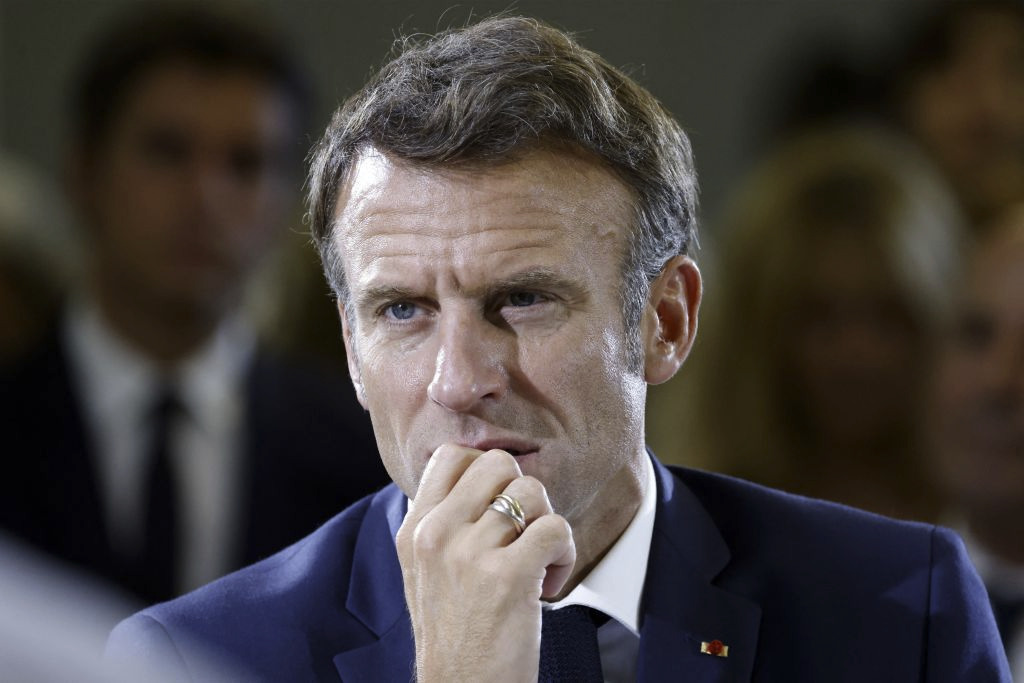 Dreaming of freedom in his prison cell in Château d'If, Edmond Dantès, the hero of Alexandre Dumas' 1844 novel, The Count of Montecristo, dreams of the nearby port of Marseille as a haven of peace and freedom. Two centuries later, Dantès might have revised his dream as France's second-largest city and biggest port is depicted as a European version of Chicago in the Prohibition times with gang warfare, shootings, protest strikes by police and tension among "communities" as routine features of daily life.
The usually tame French media describe the situation as a "challenge to law and order" while France's ebullient Interior Minister and his supreme chief of police Gérald Darmanin talk of "widespread incivility". President Emmanuel Macron goes further by warning about a "loss of authority" that he intends to correct by as yet unknown measures.
Loss of authority isn't limited to Marseille gangs engaged in war over a bigger share of the drug market with Nigerian yardies, North African "fraternities" and cabals from the Balkans trying to acquire, defend or expand their respective turfs. Authority is also under constant challenge in Paris itself, where one could see numerous shop windows shattered by protesters in the recent riots against a two-year increase in the legal minimum retirement age. Even once sleepy cities such as Nîmes and Limoges have been affected by "loss of authority".
It is, therefore, no surprise that Macron has chosen "restoring the authority of the state" as the main theme of his post-holidays political performance. In a press interview last week he mentioned the word "authority" 15 times, following that with an invitation to political parties and trade unions to attend meetings at the Élysée Palace to probe ways of restoring the seemingly lost authority of the state.
However, Macron's first moves and the ideas his entourage are circulating look more like dancing around the issue rather than addressing its root causes.
The first move has come in the shape of imposing a ban on the wearing of a North African abaya dress in public schools. Minister of Education Gabriel Attal presents the move as "an urgent measure to protect the nation's secular values."
This despite the fact that the French Council of the Muslim Faith, a group funded by the government, has ruled that the abaya isn't an Islamic symbol.
Where does authority come from?
The classical answer is that it comes from the two key tools of persuasion and coercion that a properly constituted government has for imposing its decisions. Beyond that, however, one may argue that authority emanates from continuity of rules and mores, the accumulation of a cultural, including religious, heritage that transcends here-and-now considerations.
Seen in that light, one might claim that France lost the concept of authority with its first Great Revolution in the 18th century.
The triple motto of that revolution -- liberty, fraternity and equality -- contradicts the concept of authority, which necessitates a hierarchy of social and thus political status. Liberty, not defined within legal limits, could encourage hyper-individualism if not anarchy. Fraternity would efface social, cultural, and religious distinctions and ultimately responsibilities in the service of the state, while equality represents a challenge to authority which is built on a hierarchy.
Macron tries to address that problem by talking of "duties" as opposed to "rights", something that contradicts the core values of the French Revolution. In the French Revolution's worldview, citizens, regardless of whether they do their duties or not, have inalienable rights. In Macron's redefinition, a citizen's rights may look like rewards for duties performed.
But who sets those rights and duties?
The answer offered is the shopworn cliché of democracy which, in its naked form, could mean the tyranny of a majority, in other words the worst kind of tyranny.
Can one talk of duties in the service of an autocratic regime that one hasn't chosen? Things become even worse when you form a government without a majority, as is the case in France and, in different forms, in many other Western democracies today.
That could lead to an odd situation in which you may be in office but not in power or, even if you manage to simulate being in power, you are not in authority. In the latter case, coercion may appear as a substitute for authority, hence the widening and increasingly violent use of police to "restore law and order".
Political correctness and the cult of the victim complicate the matter further.
If you speak of authority, such as the current governments in Hungary and Poland do, you are labeled "authoritarian" if not "autocratic". And anyone claiming some kind of victimhood, historic, racial, religious, cultural, sex-based or class-based could demand to be absolved from respecting any authority outside his or her own circle.
In the politically correct lexicon, one speaks not of obeying the law but of respecting it when one deems it worthy of respect. PC propagators also use "consent" as a substitute for obedience in a system based on law.
Thus, manufacturing ersatz consent becomes a business that, in the United States at least, is developed into an art if not a full-blown science.
Macron's device for manufacturing ersatz consent is the holding of referendums on "key issues affecting the lives of citizens". He plans to amend the constitution to allow the government to organize referendums on a wider range of issues. This, of course, is a means of downscaling the authority of representative democracy and a sign of political laziness. Complex social, economic and cultural issues cannot be decided with a yes or no by a public that is bound to lack the necessary information and probing skills even if, unlike all referendums held in France so far, a majority of those eligible to vote do go to the polls.
The philosopher Immanuel Kant cited three sources for authority: power, wealth and esteem. But that was when Europe had an authoritarian system in which monarchy, the wealthy aristocracy and the church represented Kant's triplets of authority.
Every system is corrupted by exaggerating its core value which, in this context, means that too much democracy corrupts the democratic system in which the pendulum moves either towards authoritarianism or governability.
In most western democracies today, the pendulum is moving dangerously close to ungovernability often in the form of governments posturing to govern on a day-by-day basis. The challenge for Macron and others is to gingerly nudge the pendulum in the opposite direction. But don't hold your breath.
Amir Taheri was the executive editor-in-chief of the daily Kayhan in Iran from 1972 to 1979. He has worked at or written for innumerable publications, published eleven books, and has been a columnist for Asharq Al-Awsat since 1987. He is the Chairman of Gatestone Europe.

This article originally appeared in Asharq Al-Awsat and is reprinted with some changes by kind permission of the author.