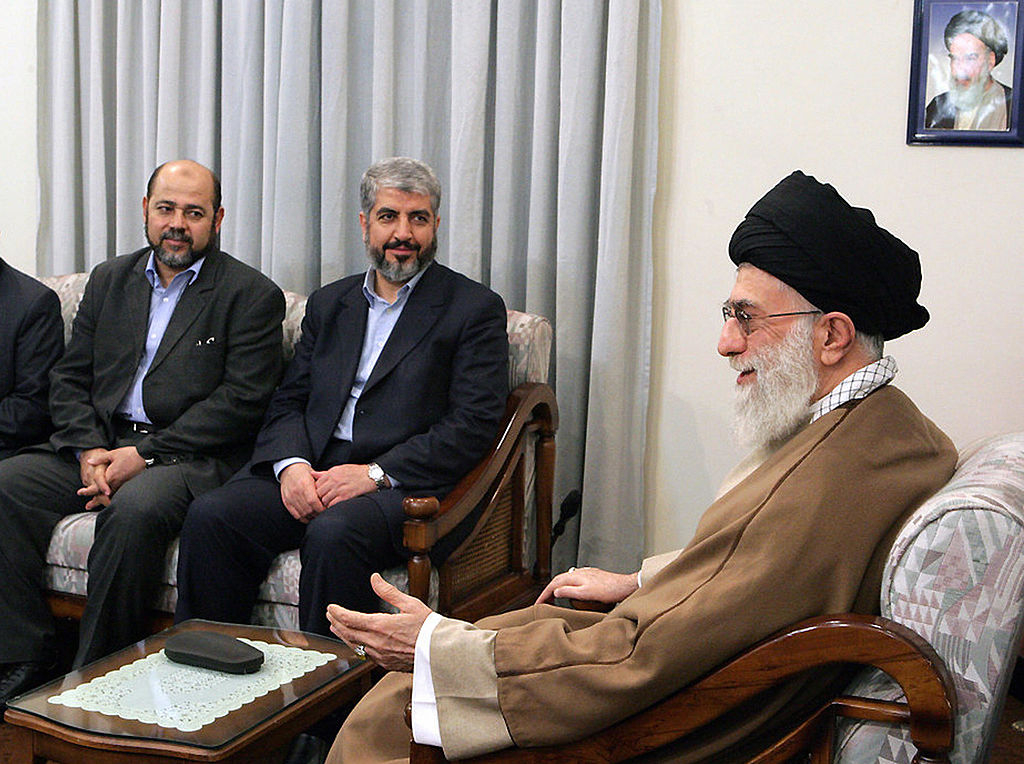 The Biden administration, despite knowing that the Islamic Republic of Iran is the largest funder of the terror group Hamas, nevertheless decided to relax sanctions on Iranian oil exports. In 2020, Iran's economy had a reported trade deficit of $3.45 billion; by 2023, according to former US Director of National Intelligence John Ratcliffe:
"Look, it's not even just this $6 billion, which clearly is going to further enrich Iran. It's closer to $60 billion. If you look at what the Biden administration has done to help this Islamic terrorist regime in Iran by [stopping enforcement of] sanctions, by lifting restrictions, by allowing Iranian oil to increase by 650% over the last year from 400,000 barrels of oil a day to 3 million barrels of oil a day – all of this has strengthened [the Iranian regime]"
Just weeks after the US gave Iran's ruling clerics a fungible $6 billion line-of-credit as an effective ransom for hostages, the Iran-backed Hamas on October 7 launched a massive attack on Israel, killing more than 1,200 Israelis, mostly civilians, and wounded thousands more. Iran's leadership and their Lebanese terror proxy Hezbollah have been praising Hamas's terrorist attack on Israel.
Iran provides roughly $100 million a year to Palestinian terrorist organizations such as Hamas and Palestinian Islamic Jihad, and $700 million a year to Hezbollah. Thanks to the Biden administration, the sudden influx of billions of dollars into the regime's treasury will help the regime to provide more funds, arms and rockets to its terrorist proxies, including Palestinian armed groups, including Hamas and Islamic Jihad.
Iran's President Ebrahim Raisi, meanwhile, has already announced that his country will use the new $6 billion "wherever we need it."
This has caused outrage in the US House of Representatives and Senate. Senator Marsha Blackburn said in a statement:
"Just weeks ago, the Biden administration handed over $6 billion to Iran, and today, innocent Israelis were murdered by Iran-backed terrorists. We must continue to support our strongest ally in the Middle East and their right to defend themselves against these unprovoked, horrific attacks."
Senator Rick Scott, said:
"This is exactly why so many Americans and Israelis were disgusted to see President Biden give the Iranian regime $6 billion last month. Every dollar given to Iran funds terrorism in the Ayatollah's quest to destroy Israel. Iran is behind today's invasion and everyone must say that as we stand with our Israeli allies."
Brig. Gen. (res.) Amir Avivi, a former deputy commander of the Israel Defense Forces' Gaza Division, warned on July 24, 2023: "For the last year and a half, Iran stated clearly that its main strategy is to make the Samaria region another Gaza." The Iranians, he added , are "pouring money and smuggling weapons into the region. They are supporting Hamas and the PIJ [Palestinian Islamic Jihad] and other factions within the Palestinian Authority."
As the Iranian regime has been sponsoring, funding and arming terror groups on Israel's borders, the Biden Administration has been carefully looking the other way.
Iran's regime, since its Islamic Revolution of 1979, has repeatedly made its policy towards Israel clear: it wants Israel to be wiped off the map. Iran's Supreme Leader Ayatollah Ali Khamenei, who enjoys the final say in all of Iran's domestic and foreign policies, proclaimed to the youths of Iran that they will soon witness the demise of both Israel and American civilization. This announcement was confirmed on Khamenei's official website:
"You young people should be assured that you will witness the demise of the enemies of humanity, meaning the degenerate American civilization, and the demise of Israel."
The current commander-in-chief of the Islamic Revolutionary Guard Corps (IRGC), Major General Hossein Salami, also made the strategy of the Iranian government vehemently clear:
"Our strategy is to erase Israel from the global political map. And, it seems that, considering the evil that Israel is doing, it is bringing itself closer to that."
As a tirade Khamenei posted on Twitter straightforwardly said: "the Zionist regime will perish in the not so far future."
So far, the Biden administration, in a welcome about-face, has been superb about promising to help Israel defend itself. It is to be hoped that this policy will continue, in Ukraine as well.
Sadly, however, to the Biden administration, the glaringly central role of Iran, without which Hamas would be able to do nothing, remains nowhere in sight.
Dr. Majid Rafizadeh is a business strategist and advisor, Harvard-educated scholar, political scientist, board member of Harvard International Review, and president of the International American Council on the Middle East. He has authored several books on Islam and US Foreign Policy. He can be reached at Dr.Rafizadeh@Post.Harvard.Edu