Spain's Escalating Mosque Wars
"The rules of the city and the country are mandatory for everyone, and Mollet del Vallès will be uncompromising toward any kind of radicalism or blackmail." — Josep Monràs, Mayor of Mollet del Vallès, Spain
Police in Spain have forcibly removed Muslim activists from an illegal mosque in a small town in Catalonia, an autonomous region in northeastern Spain that is home to the largest Muslim population in the country.
The eviction ends -- for now, anyway -- a highly public one-year standoff in which Muslim immigrants in the Catalan town of Mollet del Vallès openly and aggressively challenged the authority of municipal officials to evaluate and determine the proper location of new mosques based on established urban planning regulations.
The dispute over the unauthorized mosque is the latest in a growing number of mosque-related conflicts resulting from efforts by towns and cities across Spain to relocate overfilled mosques from congested downtown areas to uninhabited industrial parks.
Catalan police ended the standoff in Mollet del Vallès on October 2 by conducting an early morning raid on the property, which was being illegally occupied by up to 50 Muslims from North Africa who were angry over a decision by the town council to prohibit the premises from being used as a mosque.
The confrontation began in July 2012, when the Al Huda Muslim Community told the town council that their existing mosque on Sant Ramon Street in downtown Mollet del Vallès had become too small for the swelling ranks of Muslims who gather for weekly prayers each Friday.
Al Huda -- one of two Muslim communities in this town of 50,000 inhabitants, near Barcelona -- went on to tell municipal authorities that the group was interested in purchasing an old factory building, also situated in the downtown area, in order to convert the property into a mosque.
In response, the mayor of Mollet del Vallès, Josep Monràs, warned Al Huda that the building in question was zoned for commercial use only and, in accordance with the Municipal Management Plan dated 2004, could not be used as a mosque.
As an alternative, Monràs offered to provide Al Huda with a much larger property in an industrial park located two kilometers from the downtown area. This location would not only accommodate a greater number of worshippers, it would also serve to avoid the noise and parking problems associated with hundreds of Muslims gathering in the cramped downtown area.
In any event, Monràs argued, the Islamic Council of Mollet del Vallès, the other Muslim community in town, had accepted a similar offer and was already operating a mosque in the same industrial park without any problems.
Al Huda rejected the mayor's alternative offer, calling it a case of "Islamophobia" and alleging that the municipality was eager to "banish" all Muslims from the downtown area. "We are not some merchandise that should be in an industrial park," a member of Al Huda told the Catalan newspaper La Vanguardia.
Rejecting the mayor's warning, Al Huda went ahead and purchased the old factory building in June 2013. Shortly thereafter, Al Huda demanded that the town council change the zoning regulations so that the property could be converted into a mosque. The town council refused this demand.
The conflict escalated when members of Al Huda began construction work to convert the new building into a mosque -- in defiance of the town council, and despite lacking a building permit. On July 10, 2013, the town council sealed off the old factory building, due to urban planning violations, thus prohibiting Al Huda from continuing its illegal construction activities.
Al Huda responded by ordering more than 400 Muslims to hold five prayers each day in front of the town hall (photos here, here and here). "We will be one or two months or however long it takes. We will not leave until the town council gives us back our site," said the president of Al Huda, Ahmed Balghouch.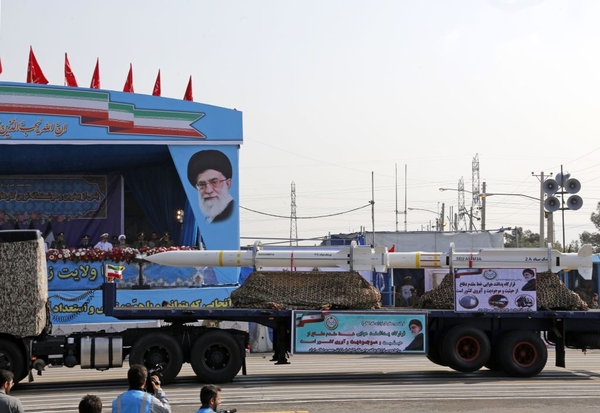 Members of the Al Huda Muslim community stage a public prayer protest in Mollet del Vallès, Spain.
The "pressure tactic" ended up disrupting normal daily activity for non-Muslims in downtown Mollet del Vallès for three months, from July through September.
Mayor Monràs refused to back down, however, saying he would not give in to Al Huda's "blackmail" tactics. "The [Al Huda] Muslim community knew that they could not purchase the property in order to convert it into a mosque because it would be a breach of municipal planning regulations. Yet, they have launched a number of protest actions that are illegal. The rules of the city and the country are mandatory for everyone and Mollet del Vallès will be uncompromising toward any kind of radicalism or blackmail," Monràs said.
After the daily prayer ploy failed to force the town hall to budge, Al Huda escalated the conflict still further. On September 20, around 50 Muslims broke the seal on the old factory building and occupied the property, on the pretense that they wanted to turn off a light that had been left on. In fact, they sought to deceive the police and several of the men went on a hunger strike in an effort to force the municipality to amend the zoning regulations.
On September 21, the municipality gave Al Huda 72 hours to vacate the premises or the 50 protesters would be subject to a court-ordered eviction. Mayor Monràs said he was not "Islamophobic" and reiterated that Al Huda knew full well that the factory building could not be used as a mosque. He also warned its members that they would not get anywhere "with impositions, radicalism and violence."
After Al Huda refused to comply with the order, police raided the property on October 2 and forcibly removed those who were holed-up inside. The property has now been resealed, but Al Huda now says it plans to file a lawsuit against the municipality.
The conflict in Mollet del Vallès is just one of many mosque-related incidents in Spain in recent months.
In July 2013, for example, public prosecutors charged one of the key figures behind the construction of a mega-mosque in the municipality of Salt -- a town near Barcelona where Muslim immigrants now make up 40% of the population -- with money laundering.
Police are questioning Mohamed Ataouil, a prominent Moroccan businessman who lives and works in Salt, about the source of the money used to purchase the land for the mosque. An investigation that began in late 2012 is looking into the origin of €280,000 ($380,000) that was wired to an entity controlled by Ataouil. The transfers were always in quantities under €3,000, apparently in an effort to avoid detection by counter-terrorism authorities.
Ataouil has been in the crosshairs of Spanish intelligence for years due to his suspected links to the Salafi stream of Islam. Salafism, a branch of radical Islam practiced in Saudi Arabia, openly seeks to replace the democratic order in Europe and elsewhere with an Islamic system of government that would be ruled by Sharia law.
Police suspect the funds used to build the Salt mega-mosque, to be located in an industrial park on the outskirts of the town, are being secretly provided to Ataouil by Islamic radicals in the Middle East who are seeking to spread their ideology in Spain. Ataouil has so far refused to cooperate with police.
In April 2013, the City of Tarragona approved a new regulation that would limit the opening of new mosques within inhabited parts of the city. The modified Municipal Urban Development Plan would restrict mosques to "exclusive buildings," meaning single purpose buildings that have no other residential or commercial tenants. In the local context, this implies that from now on mosques can only be built in suburban industrial parks.
In March 2013, contrarily, the Supreme Court of Catalonia ruled that the Catalan municipality of Lérida is prohibited from relocating a mosque to an industrial park situated on the outskirts of the city. The court ruled that efforts by the Lérida City Council to rezone a parcel of land from industrial use to religious use was illegal.
The dispute began in July 2010 when the city council voted to close the controversial North Street Mosque in downtown Lérida -- led by a Salafist imam named Abdelwahab Houzi -- because of repeated violations of over-occupancy ordinances that saw hundreds of Muslims spilling out into the streets for Friday prayers.
Muslims retaliated by praying in public squares and streets in protest. The Lérida City Council eventually decided to amend the zoning laws in an industrial park in an effort to get Muslims off public property. But Muslims complained that the city was seeking to remove them from the city center in violation of their rights to religious freedom.
The Catalan Supreme Court agreed, saying that the Lérida City Council's decision to rezone the industrial park was "irrational and arbitrary." City officials said they would not appeal the decision because there was no money to finance construction of the new mosque.
Until another solution can be found, Muslims in Lérida are now meeting in a pavilion at the Camps Elisis trade fair grounds -- situated within walking distance from the city center – courtesy of the Lérida City Council.
Soeren Kern is a Senior Fellow at the New York-based Gatestone Institute. He is also Senior Fellow for European Politics at the Madrid-based Grupo de Estudios Estratégicos / Strategic Studies Group. Follow him on Facebook.
Related Topics: Soeren Kern receive the latest by email: subscribe to the free gatestone institute mailing list
Reader comments on this item
| | | |
| --- | --- | --- |
| Title | By | Date |
| Re: Spain's Escalating Mosque Wars [105 words] | Barbara Griffith | Oct 13, 2013 01:49 |
| Until the basic realization dawns ..... [91 words] | Ron Thompson | Oct 12, 2013 16:39 |
| The Saudis want to rule Europe [5 words] | Bernard Ross | Oct 11, 2013 16:23 |
| Fairness [60 words] | A.T. Halmay | Oct 11, 2013 11:38 |
| ↔ Why are so many Muslims in Europe instead of in Arab countries? [83 words] | Jen Schiller | Oct 11, 2013 14:00 |
| ↔ Re: Fairness [81 words] | Tamimisledus | Oct 12, 2013 01:07 |
| ↔ Obviously [11 words] | Mr. Reality | Oct 16, 2013 11:56 |
| ↔ The migration of Muslims [129 words] | Ephesian | Oct 19, 2013 09:45 |
| Growing Muslim population [87 words] | Terence Curry | Oct 11, 2013 06:25 |
| No to bully boys of Islam [150 words] | Valhalla | Oct 11, 2013 06:22 |
| It's vital to win these confrontations [65 words] | Jason | Oct 11, 2013 05:42 |
Comment on this item
Subscribe To Mailing List
Tweets by @GatestoneInst
Subscribe To Mailing List
Latest Articles
by Soeren Kern
"There is no territory more occupied than the body of a Palestinian woman, or a strip... severed by the violent imposition of the superstitions of Allah and the followers of Mohammed. We had better not even mention the situation of Palestinian homosexuals. This selective outrage by top progressives when it involves Israel is indeed anti-Semitism." — Alberto Moyano, Spanish newspaper editor.
"It is possible legitimately to criticize Israel. But it smells fishy when all of the blame is attributed to Israel, without even mentioning the small detail that a terrorist and jihadist group that rules Gaza has infringed on every conceivable humanitarian principle, by using civilians as human shields, and launching missiles from apartment blocks, while their leaders are living comfortable in Qatar, guests of a sheik." — Ángel Mas, Spanish analyst.
There has been virtually no public outcry whatsoever in Spain over the deaths of more than 160,000 people during three years of fighting in Syria; the decimation of ancient Christian communities at the hands of Islamists in Iraq; the kidnapping of 300 girls by Islamists in Nigeria; or the downing of a civilian passenger plane in Ukraine.
"The most anti-Semitic people are supposedly the most educated and well-informed." — Spanish Ministry of Foreign Affairs report on anti-Semitism in Spain.
by Khaled Abu Toameh
There is growing concern in Ramallah, Cairo, Riyadh and Dubai that the U.S. Administration is working to prevent the collapse of Hamas.
"The Americans mistakenly think that moderate political Islam, which is represented by the Muslim Brotherhood, will be able to combat radical Islam. The Americans are trying to bring the Muslim Brotherhood back to the region." — Palestinian official, Ramallah.
The Iranians, with whom the U.S. is now negotiating on nuclear weapons -- amid fears in the Middle East that the U.S. will capitulate to Tehran's demands if it has not effectively capitulated to them already -- have now joined Qatar and Turkey in opposing any attempt to confiscate Hamas's weapons.
The Paris conference was actually a spit in the face to the anti-Hamas forces in the Arab world. By failing to invite the Palestinian Authority to the conference, Kerry indicated that he does not see any role for Abbas and his loyalists in a post-Hamas Gaza Strip.
by Amir Taheri
According to Küntzel, German leaders have at least two other reasons for helping Iran defy the United States. The first is German resentment of defeat in the Second World War followed by foreign occupation, led by the US. The second reason is that Iran is one of the few, if not the only country, where Germans have never been looked at as "war criminals" because of Hitler.
by Malcolm Lowe
Go to Nazareth and you can easily find the mini-mosque. It displays a large poster of Koran quotations denigrating Christianity and urging Christians to convert to Islam.
Overlooked is a fundamental difference between the two regimes. Israel is a state governed by the rule of law. The Palestinian Authority, like most other states in the region, is a personal dictatorship. Arafat started the fashion of simply disregarding the laws.
What is needed in Israel is a central policy unit with the brief of developing long-term policies both to integrate Israeli Christians and to engage with the great variety of Christians in foreign countries.
Most Shared
Most Viewed