In January, 2018 Turkey reportedly awarded an 18-month contract for a study on the development and production of a long-range air- and missile-defense system to France and Italy, showing -- ostensibly -- Turkey's ongoing commitment to NATO. The study, contracted between the EUROSAM consortium and Turkey's Aselsan and Roketsan companies, was agreed upon in Paris, on the sidelines of a meeting between French President Emmanuel Macron and Turkish President Recep Tayyip Erdogan.
The contract for the study came on the heels of a deal between Ankara and Moscow, according to which Turkey would purchase the S-400 missile defense system -- one of the most sophisticated on the global market -- from Russia. The question is: Why would Turkey first order a Russian defense system and then turn around and make a cooperation agreement with Europe for the same purpose?
The answer is likely that Ankara is trying to pretend that it is still loyal to NATO, at a time when its strategic inclinations seem to indicate otherwise.
As Turkey is a member of NATO, its decision to opt for the S-400, a non-NATO missile-defense system, has been the subject of speculation and controversy. NATO has adopted the European Phased Adaptive Approach (EPAA), according to which the United States plans to deploy its missile-defense systems in various parts of Europe, to protect its forces and those of other NATO members from Iranian missile attacks. Turkey's move appears to run counter to the EPAA.
It is also not the first time that Turkey has turned to a non-NATO country for its missile-defense needs. In 2013 -- even as the U.S., Germany and The Netherlands sent Patriot missiles to Turkey to protect it from Syrian Scud missiles -- Ankara, seeking to procure its own missile-defense system, chose China's FD-2000. This was of great concern to NATO, which feared that such a deal would make it easier for China to study NATO's system and develop ballistic missiles that could evade it. Turkey canceled the deal with China in 2015, partly due to U.S. pressure and partly over pricing issues. But then Ankara turned to Russia. To justify its preference of Russia's S-400s over U.S. Patriot missiles, Turkey said that the U.S. did not allow room for a joint production of the missile-defense system, while the deal with Russia enables co-production of the system.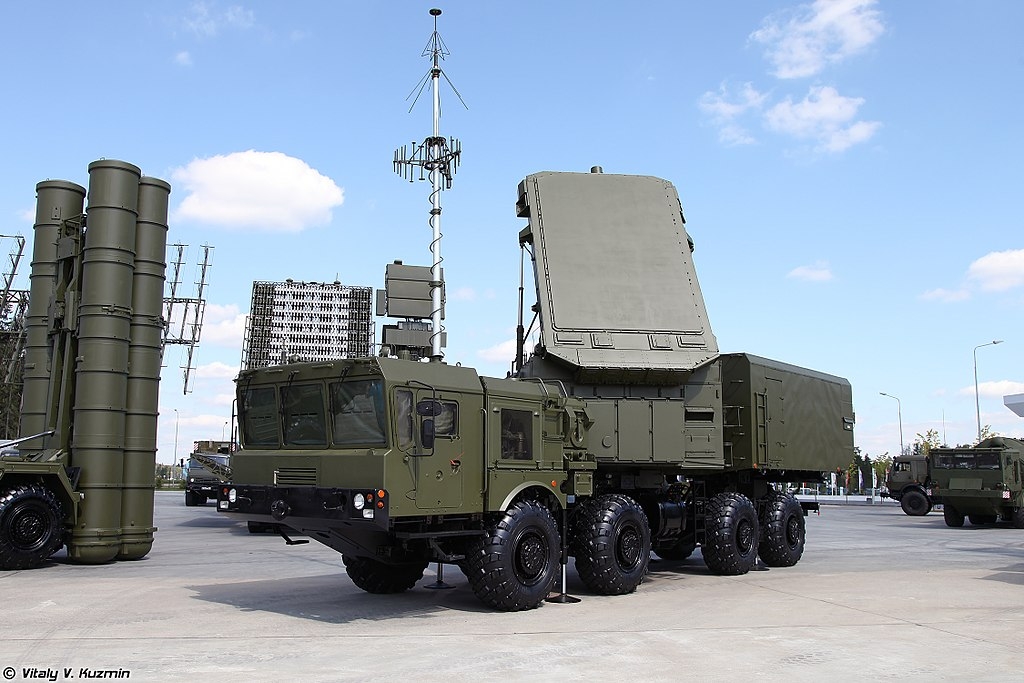 Pictured: A Russian S-400 missile battery. (Image source: Vitaly Kuzmin/Wikimedia Commons)
After the failed coup against Erdogan in July 2016 -- when two Turkish military jets reportedly attempted to down the plane transporting him home from vacation -- the government became suspicious of its air force and fired several F-16 pilots. This move severely limited Turkey's air-defense capability; hence, the S-400 deal with Russia. However, according to Turkish Foreign Ministry Spokesman Hami Aksoy, "The system we are buying from Russia cannot be integrated into NATO systems." In other words, as Turkey needs a missile-defense system that can be integrated with the NATO's -- and as NATO will not allow integration of the Russian S-400, for the same reason that it opposed Ankara's deal over China's FD-2000 -- Ankara turned to Europe.
Beyond that, a deal with EUROSAM would allow Turkey to make the sovereign decision of whether it wishes to integrate the missile-defense system with that of NATO, and would also allow for a joint production of the system -- something that Ankara considers imperative.
Furthermore, and perhaps of equal, if not greater, importance, by signing the EUROSAM deal, Turkey is probably trying to persuade NATO that the decision to purchase Russian S-400s was merely a technological and budgetary one, not an indication that Turkey is opposed to NATO weapon systems. This may be its way of preventing its deal with Russia from becoming an obstacle in its path to procuring American F-35 Joint Strike Fighters (JSF), which the U.S. is refusing to provide it, due to its purchase of the S-400s. This goes back to America's apprehension that if Turkey uses the S-400s along with the F-35s, Russia could gain access to information about the aircraft's sensitive technology.
If Turkey is playing a double game with NATO, let us hope that the United States does not fall prey to it.
Debalina Ghoshal, an independent consultant specializing in nuclear and missile issues, is based in India.