The Spanish Parliament has approved a much-anticipated law that will allow descendants of Jews expelled from the country in 1492 to seek Spanish citizenship.
Spanish leaders have long promised that the law — which enters into force on October 1, 2015 — will "right a historic wrong" and demonstrate that more than 500 years after the Inquisition began, Jews are once again welcome in Spain.
The final version of the law, however, is so complicated and introduces so many hurdles to obtaining Spanish citizenship that most prospective hopefuls are likely to be deterred from even initiating the application process. Indeed, the law in its current form ensures that very few of the estimated 3.5 million Sephardic Jews in the world today will ever become Spanish citizens.
The June 11 vote — 292 in favor, 0 against, 16 abstentions, 42 no-shows — in the Congress of Deputies (the lower house of Parliament) marked the final legal hurdle for a much-hyped initiative that was originally proposed in November 2012, and approved by the Spanish Cabinet in February 2014.
Also known as the "Right of Return" for Sephardic Jews (Sepharad means Spain in Hebrew), the new law purports to grant Spanish citizenship to anyone who can meet two seemingly straightforward requirements: prove Sephardic heritage, and demonstrate a "special connection" to Spain.
Although prospective applicants are not required to be practicing Jews, they must prove their Sephardic background through a combination of several factors, including ancestry, surnames and spoken language (either Ladino, a Jewish language that evolved from medieval Spanish, or Haketia, a mixture of Hebrew, Spanish and Judeo-Moroccan Arabic).
An applicant's "Sephardic condition" must be validated by means of a certificate from the Madrid-based Federation of Jewish Communities in Spain (FCJE). Applicants living outside of Spain may obtain certifications from Jewish associations or rabbinical authorities in their home countries, but those local certifications must still be validated by the FCJE.
To do so, the FCJE must determine the legitimacy of foreign religious entities. Applicants are therefore required to furnish the FCJE with three documents: 1) a copy of the articles of incorporation of the religious entity; 2) a certificate that includes the names of the entity's legal representatives; and 3) a document that shows that the religious entity is legally recognized in the country of origin.
After an applicant has obtained validation from the FCJE of his or her Sephardic identity, he or she will need to complete the vetting process by proving a "special connection" to Spain. This involves passing two exams: A test to demonstrate basic Spanish language proficiency, and another test to show an understanding of the Spanish Constitution, and of Spanish culture and society.
The tests will be developed and administered by the Instituto Cervantes, a government agency responsible for promoting and teaching Spanish language and culture. The institute has offices around the world, but applicants will need to travel to those offices at their own expense.
Applicants who successfully complete those requirements are then required to submit all of the documentation in digital format to the Spanish Ministry of Justice, which is developing a dedicated website for the application process. All documents, including birth and marriage certificates, as well as current police reports proving that the applicant has no criminal record, must be accompanied by official translations and certified by a notary.
The Ministry of Justice has one year to approve or deny an application. Whoever does not hear back from Spanish authorities within one year should assume that their application has been denied.
Successful applicants must complete on additional step: they must swear an oath of loyalty to the Spanish king and pledge allegiance to the Spanish Constitution. This can be done either in Spain or at Spanish embassies or consulates abroad. Successful candidates are not, however, required to relinquish their citizenships in other countries.
The new law, far from encouraging prospective candidates to pursue Spanish citizenship, actually discourages them in a variety of important ways.
In terms of the younger generation, many, if not most, applicants from this demographic are effectively disqualified right from the beginning of the process because of the requirement that they speak Ladino or Haketia — essentially dying languages that are spoken mostly by the elderly in some parts of Latin America, Morocco and Turkey. It is also highly unlikely that these languages would be spoken by prospective applicants who have Sephardic ancestors but who are not practicing Jews. This renders moot the highly vaunted offer that non-Jews can apply for Spanish citizenship under the new law.
In terms of the older generation, applicants from this age group who actually speak Ladino or Haketia may be intimidated by the complicated procedures, the need to travel to take the special exams and the pledges of loyalty to the Spanish state. They may also feel overwhelmed by having to deal with Spain's notoriously byzantine bureaucracy.
In terms of cost, many prospective applicants will discouraged by the sheer expense of the process, which could exceed €5,000 ($5,600) per individual. There are also considerable costs in terms of the time and effort involved in gathering documents, having them translated and certified, making travel arrangements to take the exams, and submitting the paperwork to the proper authorities.
In terms of surnames, the Spanish government has expressly distanced itself from a list of 5,200 Sephardic family names that has been circulating on the Internet. The list has been compiled from academic and genealogical sources, and many, if not all, of the names on the list appear to be legitimate Sephardic surnames.
But Spanish authorities — presumably fearful that the list could provoke an avalanche of citizenship applications — issued an urgent notice casting doubt on the accuracy of the document and stating that the government has no intention of ever publishing an official list of Sephardic names. It remains unclear how the Spanish government will determine which surnames are Sephardic and which ones are not.
In terms of supplemental paperwork, for example, the law states that applicants must provide birth certificates, ketubahs (Jewish marriage contracts) and marriage certificates that "conform to the traditions of Castile." But the terms "traditions" and "Castile" remain undefined and even some Spanish congressmen have acknowledged that this phraseology is "archaic" and makes no sense.
Adding to the confusion, the applications of prospective candidates may be stalled by a lack of clarity in many parts of the law. For example, the law states that any applicant who can show that he or she has provided financial support for Sephardic cultural events in Spain would have provided sufficient proof that they have a "connection to Spain." This implies that wealthy applicants will have priority over those of more modest means.
In terms of validating Sephardic ancestry, the FCJE says that it is not "currently qualified" to accept applications or issue certifications. It is currently preparing an online guide to the application process that will be available "soon," but it remains unclear whether this will be available in languages other than Spanish. It remains unclear how the FCJE will validate certifications issued by religious authorities outside of Spain.
In terms of frustration, the law leaves so many questions unanswered that the application process is likely to be a vexing experience. Already, prospective applicants have complained about their inability to obtain accurate information or professional assistance from Spanish embassies and consulates overseas.
In terms of time, the new law is valid for only three years (the government can extended the law for one additional year if deemed necessary), which means that prospective applicants have only 36 months (i.e., October 1, 2018) to complete the entire process.
Addressing the Parliament on June 11, Spanish Justice Minister Rafael Catalá proclaimed:
"Today we have approved a law that reopens the door for all of the descendants of those who were unjustly expelled. This law says much about who we were in the past, who we are today and what we want to be in the future: A Spain that is open, diverse and tolerant."
Catalá's assertion that "all of the descendants" of the Sephardic Jews who were expelled from Spain in the fifteenth century are now eligible for citizenship is simply untrue.
Jon Iñarritu García, a congressman representing the Basque Country, challenged the government's self-congratulatory rhetoric. Addressing the Spanish Parliament, he said:
"We want to express our disappointment because this law, which was supposed to restore justice, has become increasingly complicated. If we observe the procedures, the prerequisites, the number of documents to be submitted, the certified translations, the fees, the language and culture exams and the need to travel to Spain, we cannot but wonder about the reason for all of these hurdles.

"If this law was meant to make up for the injustice of the expulsions and the exploitation that occurred, the most logical thing would be to avoid such an onerous procedure for the applicants. If you would calculate the cost for each of the applicants throughout the procedure, it would oscillate between €4,000 ($4,500) and €6,000 ($6,700) for each individual.

"Why is it not possible for applicants to perform the required procedures at Spanish consulates abroad? And why do the documents need to be notarized? Why is the law limited to just three years, extendable to four? Why is the law not indefinite if it is to correct an injustice? Do not put deadlines!

"Why the exams to test knowledge of the state and language? Why does the law fail to recognize a greater role for the Federation of Jewish Communities of Spain, which represents the Jewish communities with the relevant authorities in the government?

"All these facts lead us to conclude that the government has the clear intention that the fewer the number of applicants, the better. And the economic filter ensures that only people with high purchasing power can apply.

"Similarly, given the complication of both traveling and taking the exams, only young people can do this. As the Jewish proverb says: 'For an old man every hill is a mountain.'

"You know that elderly people can hardly overcome such complications and obstacles. Last year, after I told a member of the Sephardic Jewish community in the Northern Basque Country about the proposed law, he said he did not believe it would come about, but even if it did, applicants could hardly have access to Spanish nationality. This person told me that it was easier to win the Nobel Prize than to obtain Spanish nationality.

"Considering all of these factors, we believe that this law does not right a wrong. This law is more of a symbol, a first step, but not a law that will serve to satisfy the majority of Sephardim who would like obtain Spanish nationality."
Jordi Jané i Guasch, a congressman representing Catalonia, also expressed frustration over the law:
"The law has very serious deficiencies because it is an obstacle course. We are making the procedures very difficult for applicants to provide accreditation, plus the costs that this entails, and then they may not even obtain citizenship. Let's be honest... we have not done everything well... there are too many tests, too many requisites, too many exams."
The Spanish government has not said how many people it expects to apply for citizenship under the new law, but some believe it will be no more than 100,000. Even if all of those were to obtain Spanish citizenship, they would comprise less than 3% of the more than three million Sephardic Jews estimated to be alive today.
Spain has one of the smallest Jewish communities in the European Union today. Fewer than 50,000 Jews currently live in Spain (out of a total Spanish population of 47 million), a tiny fraction of the number of Jews who lived in the country before 1492, when Jews were forced to convert to Roman Catholicism or leave the country.
(By comparison, there are just under two million Muslims living in Spain today, comprising about 4% of the total population.)
The Edict of Expulsion was issued on March 31, 1492 by the Catholic Monarchs of Spain (Isabella I of Castile and Ferdinand II of Aragon). Also known as the Alhambra Decree, the edict ordered Jews to leave the Kingdoms of Castile and Aragon, and their territories and possessions, by July 31 of that same year.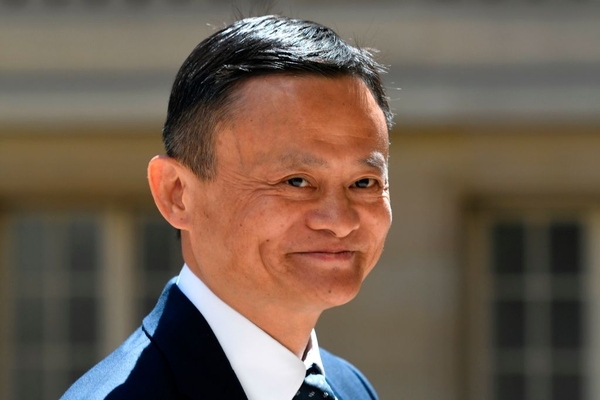 Hundreds of thousands of Jews lived in Spain prior to the Edict of Expulsion in 1492. At right, a sculpture of the medieval Spanish Jewish rabbi, physician and philosopher Moshe ben Maimon (Moses Maimonides), located in his birthplace of Cordoba, Spain.
Up to 400,000 Jews are believed to have left Spain as a result of the decree, although the real number, due to the lack of accurate data, is in dispute. The Jesuit historian Juan de Mariana (1536-1624), in his magnum opus Historiae de rebus Hispaniae (1592), a history of Spain from its earliest times, put the figure at 170,000 families or 800,000 Jews, while many modern scholars believe the true figure was more likely around 350,000.
Scholars also estimate that the number of Jews who chose to avoid expulsion by converting to Roman Catholicism ranged anywhere from 50,000 to more than 300,000. Many Jews who refused to convert were executed.
Soeren Kern is a Senior Fellow at the New York-based Gatestone Institute. He is also Senior Fellow for European Politics at the Madrid-based Grupo de Estudios Estratégicos / Strategic Studies Group. Follow him on Facebook and on Twitter.