A group of Serbian teenagers in the northern German city of Hamburg were handed suspended sentences for gang-raping a 14-year-old girl and leaving her for dead in sub-zero temperatures.
The judge said that although "the penalties may seem mild to the public," the teens had all made confessions, appeared remorseful and longer posed a danger to society.
The October 24 ruling, which effectively allowed the rapists to walk free, provoked a rare moment of public outrage over the problem of migrant sex crimes in Germany. An online petition calling for the teens to see time in prison has garnered more than 80,000 signatures, and prosecutors are appealing the verdict.
Thousands of women and children have been raped or sexually assaulted in Germany since Chancellor Angela Merkel welcomed into the country more than one million mostly male migrants from Africa, Asia and the Middle East.
Germany's migrant rape crisis — which has continued unabated day after day for more than a year — has now spread to cities and towns in all 16 of Germany's federal states. Despite the mounting human toll, most of the crimes are still being downplayed by German authorities and the media, apparently to avoid fueling anti-immigration sentiments.
The German Press Council (Presserat) enforces a politically correct "code of media ethics" that restricts the information journalists can use in their stories. Paragraph 12.1 of the code states:
"When reporting on criminal offenses, details about the religious, ethnic or other background information of the suspects or perpetrators is to be mentioned only if it is absolutely necessary (begründeter Sachbezug) to understand the reported event. Remember that such references could foment prejudices against minorities."
On October 17, the Press Council reprimanded the weekly newspaper, Junge Freiheit, for revealing the nationality of three Afghan teenagers who raped a woman at a train station in Vienna, Austria, in April 2016. The press council said the nationality of the perpetrators is "not relevant" to the case, and by revealing this information the newspaper "deliberately and pejoratively represented the suspects as second-class persons."
In the interests of "fair reporting," the council demanded that the newspaper remove the offending item from its website. The newspaper refused to comply and said it would continue to publish the nationalities of criminal suspects.
Lutz Tillmanns, the Press Council's managing director, said that self-censorship is necessary to avoid discrimination:
"An essential human rights-related principle is not to discriminate. When we refer to an individual we do not want to harm the entire group. This is, of course, a bigger issue for minorities than for the majority."
According to Hendrik Cremer of the German Institute for Human Rights, the Press Council's code of ethics also applies to German police, who often censor the information they release to the media:
"The police are not to provide information about the skin color, religion, nationality or national or ethnic origin of a suspect to the media or to the public. They may only do this if it is absolutely necessary, which is the case, for example, when they are searching for a suspect."
Arnold Plickert, director of the GdP Police Union in North Rhine-Westphalia, said self-censorship by the police is counterproductive:
"The police are not interested in stigmatizing but rather in educating the public. The impression that we are engaging in censorship is devastating to the public's confidence in the police. Sharing information about suspects is also important for developing prevention strategies. We must be allowed to talk openly about the problems of this country. This includes talking about the clear over-representation of young migrants in our crime rosters."
An example of how the Press Council's restrictions distort reporting on migrant crime can be found in the October 2 rape of a 90-year-old woman outside a church in downtown Düsseldorf. The Hamburger Morgenpost reported that the perpetrator was a "homeless 19-year-old" (obdachlosen 19-Jährigen). Düsseldorf Police described the suspect as "a Southern European with North African roots." The newspaper Bild later revealed that he is actually a Moroccan with a Spanish passport who is well known to German police as a serial shoplifter and purse-snatcher.
Another example: On September 30, a 28-year-old migrant sexually assaulted a 27-year-old woman on a Paris to Mannheim express train. Local media initially reported the nationality of the perpetrator but then deleted the information. A statement explained:
"This article initially included the nationality of the offender. The reference was subsequently removed because it did not correspond to our editorial guidelines — that is, there is no connection between nationality and action."
The German Press Council has rejected calls to rescind Paragraph 12.1. "This regulation is not a muzzle, but merely a guide for ethically appropriate behavior," said council spokesman Manfred Protze.
Tanit Koch, the editor in chief of Bild, the most-read newspaper in Germany, said:
"The Press Council believes that editorial offices in Germany should ultimately treat their readers like children by depriving them of relevant information. We think this is wrong because when people realize that something is being concealed from them, they react with mistrust. And this mistrust is a hazard."
The Press Council argues that the aim of voluntary self-regulation is to prevent the government from regulating the media. The council, which has so far limited its activities to the print media and associated websites, is now drafting an "online code" to regulate blogs, videos and podcasts.
Gatestone Institute first reported Germany's migrant rape crisis in September 2015, when Merkel opened up the German border to tens of thousands of migrants stranded in Hungary. A follow-up report was published in March 2016, in the aftermath of mass attacks against German women by mobs of migrants in Cologne, Hamburg and other German cities. In August 2016, Gatestone reported that the suppression of data about migrant rapes is a Germany-wide practice.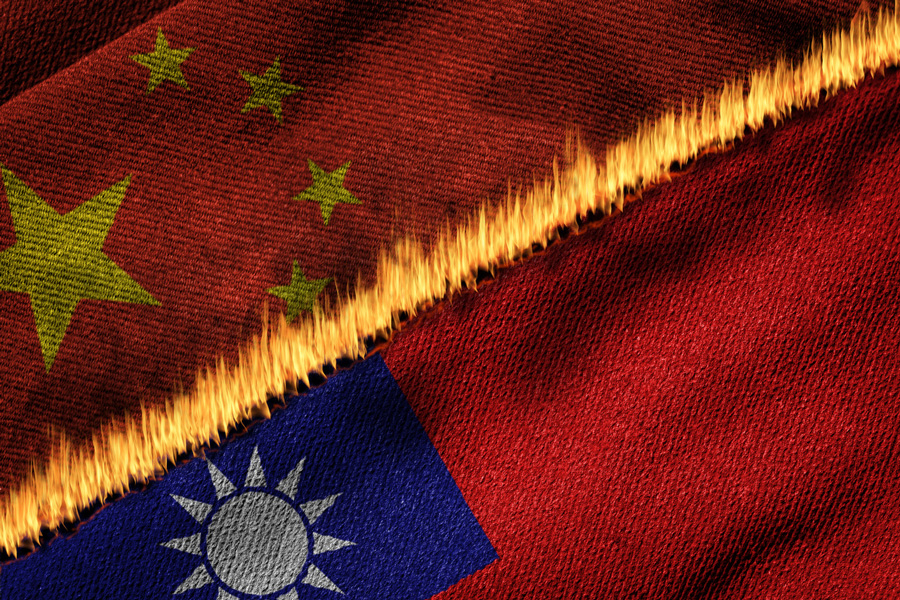 An angry crowd of German protestors in Cologne repeatedly yell "Where were you New Year's Eve?" at police on January 9, 2016, referring to the mass sexual attacks perpetrated in the city by migrants on New Year's Eve, in which more than 450 women were sexually assaulted in one night.
The mainstream media's failure to report the true scope of Germany's migrant rape crisis may explain why — after more than a year of daily sexual assaults — there has been very little public outrage over the calamity that has befallen so many Germans. Censorship has effectively become a national security problem.
Public spaces in Germany have become increasingly perilous. Migrants have assaulted German women and children at beaches, bike trails, cemeteries, discotheques, grocery stores, music festivals, parking garages, playgrounds, schools, shopping malls, taxis, public transportation (buses, trams, intercity express trains and subways), public parks, public squares, public swimming pools and public restrooms. Nowhere is safe.
On October 1, two migrants raped a 23-year-old woman in Lüneburg. She was walking in a park with her young child when the two men ambushed from behind. The men, who escaped and remain at large, forced the child to watch while they took turns attacking the woman.
October 8, a 25-year-old migrant from Syria groped a 15-year-old girl in Moers. The girl responded by slapping the man in the face. The man called police and complained that the girl had mistreated him. The man was arrested for sexual assault.
On October 18, Sigrid Meierhofer, the mayor of Garmisch-Partenkirchen, in an urgent letter (Brandbrief) to the Bavarian government, threatened to close a shelter that houses 250 mostly male migrants from Africa if public safety and order could not be restored. The letter, which was leaked to the Münchner Merkur, stated that local police had responded to more emergency calls during the past six weeks than in all of the previous 12 months combined.
On October 24, a YouGov poll found that 68% of Germans believe that security in the country has deteriorated over the past two or three years. Also, 68% of respondents said they fear for their lives and property in German train stations and subways, while 63% feel unsafe at large public events.
Meanwhile, the Federal Criminal Police Office (Bundeskriminalamt, BKA) has offered advice to German women on how they can protect themselves from rapists: "Wear tennis shoes instead of high heels so that you can run away."
Soeren Kern is a Senior Fellow at the New York-based Gatestone Institute. He is also Senior Fellow for European Politics at the Madrid-based Grupo de Estudios Estratégicos / Strategic Studies Group. Follow him on Facebook and on Twitter.