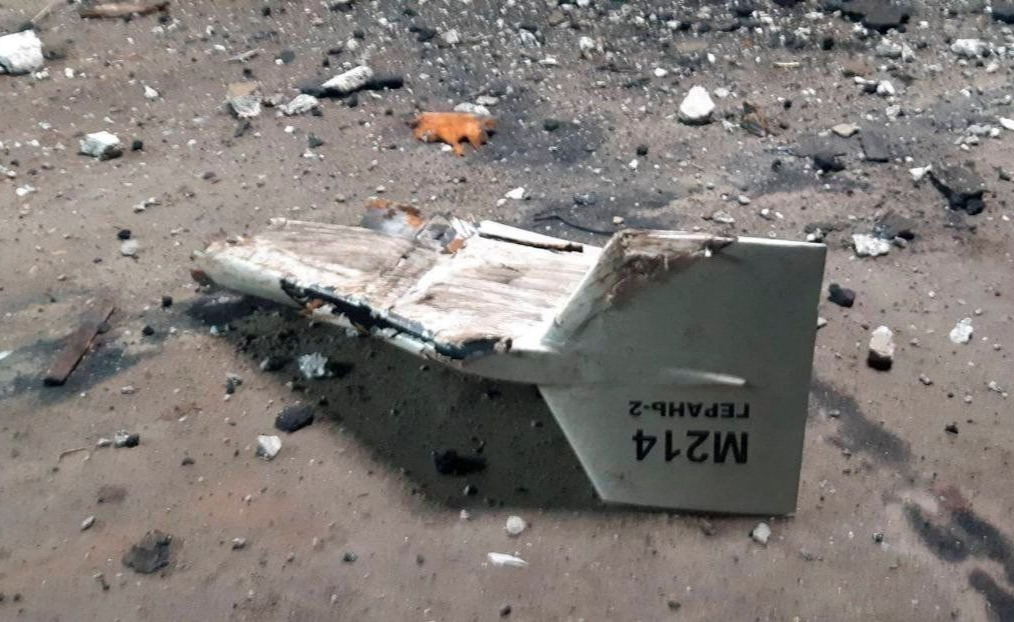 The Biden administration is still attempting to revive the disastrous nuclear deal with Iran, which paved the way to lift the arms embargo on the country and helped the Iranian regime to currently become a major global arms exporter.
Among the many gifts that the Obama Administration offered to the Iranian regime was one setting October 18, 2020 as the date when the arms embargo on Iran would be removed, allowing the regime to export, import, buy and sell weapons legally, as it might wish. The arms embargo for Iran had been previously placed on it by the five members of the United Nations Security Council in 2007, during the Bush administration. The embargo encompassed a wide range of weapons, including large-caliber artillery, drones, combat aircraft, battle tanks, armored combat vehicles, attack helicopters, some missiles and missile launchers, and warships.
Thanks, however, to the Obama-Biden administration, after the arms embargo was lifted, the Iranian regime, which the US Department of State has called the world's "top state sponsor of terrorism" unsurprisingly ratcheted up its import and export of weapons.
In addition to non-state actors such as the Houthis, the Iranian regime is increasingly supplying kamikaze killer drones to Russia, an act that led to the Ukrainian foreign ministry stripping Iran's ambassador in Kyiv of his accreditation and reducing the embassy's diplomatic staff, according to the Ukrainian foreign ministry's press service.
The EU also acknowledged that Iran is indeed "provid[ing] military support for Russia's unprovoked and unjustified war of aggression against Ukraine," by means of the "development and delivery of Unmanned Aerial Vehicles to Russia".
"By enabling these strikes," British Foreign Secretary James Cleverly noted in a statement, "these individuals and a manufacturer have caused the people of Ukraine untold suffering."
In the next phase of Iran's dangerous development, export and proliferation of unmanned aerial vehicles (UAVs), it is attempting to set up drone assembly lines abroad, likely to expedite the process of weapons delivery to its allies, including a drone assembly line in Russia. According to the Wall Street Journal:
"Moscow and Tehran are moving ahead with plans to build a new factory in Russia that could make at least 6,000 Iranian-designed drones for the war in Ukraine, the latest sign of deepening cooperation between the two nations, said officials from a country aligned with the U.S.

"As part of their emerging military alliance, the officials said, a high-level Iranian delegation flew to Russia in early January to visit the planned site for the factory and hammer out details to get the project up-and-running."
Iran's ruling mullahs are also currently bragging that China is another customer for their domestically made drones. "Our power has grown to levels where China is waiting in line to buy 15,000 of our drones," a senior official from Iran's Intelligence Ministry recently said at the Imam Khomeini International University in Qazvin. "Since the day we turned to the East," he added, "the West could not bear it and an example was the war in Ukraine."
"Today we have reached a point that 22 world countries are demanding to purchase unmanned aircraft from Iran," Iranian Major General Yahya Rahim Safavi boasted at Imam Hussein Military University in Tehran.
Iran's regime has also been focusing on the proliferation and export of long- and short-range precision-guided ballistic missiles. According to a report by Forbes:
"Russia also wants Iran's Fateh-110 and Zolfaghar short-range ballistic missiles (SRBMs) with ranges between 186 and 435 miles, respectively. A large order of such missiles could give Russia some substitution for its arsenal of ballistic and cruise missiles, which has reportedly dwindled, enabling it to sustain its bombardment of Ukrainian cities."
Iran currently possesses the largest and most diverse ballistic missile program in the Middle East. It is worth noting that no country other than Iran has acquired long-range ballistic missiles before obtaining nuclear weapons. While ballistic missiles can be used for either offensive or defensive purposes, the sophisticated ones are mainly developed as delivery vehicles for nuclear weapons.
Iran must not be allowed to have nuclear weapons.
Dr. Majid Rafizadeh is a business strategist and advisor, Harvard-educated scholar, political scientist, board member of Harvard International Review, and president of the International American Council on the Middle East. He has authored several books on Islam and US Foreign Policy. He can be reached at Dr.Rafizadeh@Post.Harvard.Edu