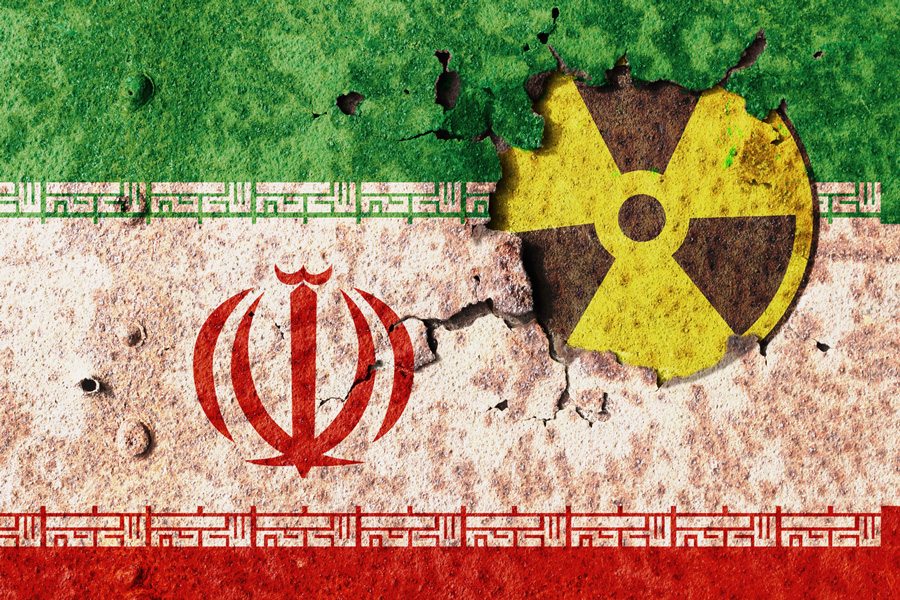 The Biden Administration has destabilized the Middle East, launched a potential international nuclear arms race, incentivized global terrorism, increased American taxpayers' funding both sides of the Ukraine war, crushed even further a people fighting for their freedom and appeased yet another rogue regime -- after Afghanistan, China and Venezuela – this time one that the US State Department itself has called the "top state sponsor of terrorism," Iran, all in one week.
The Biden Administration reached a deal with the Iranian regime behind closed doors on August 10, in which the United States agreed to pay $6 billion dollars and release a handful of Iranian nationals who are serving prison sentences in the US, in exchange for the release of five Iranian-Americans imprisoned in Iran – more than a billion dollars per head.
Worse, more billions, apparently, are waiting in the wings. According to former White House Security Official Richard Goldberg:
"At least $16 billion has now been made available to Iran without any congressional input—and more might be on the way. Another $6.7 billion is reportedly moving to Iran via the International Monetary Fund Special Drawing Rights... and reportedly ... another $3 billion of regime assets frozen in Tokyo. India and China...."
Appeasing terrorists, as we all know, only incentivizes them, and breeds more terrorism and hostage-taking; it seems to be an endless, deliciously profitable jobs and extortion program for the Iranian regime and all terrorists.
"Releasing $6 billion to the butchers in Tehran just so American hostages can go to a different type of prison is a terrible deal," former Secretary of State Mike Pompeo pointed out. "Iran shouldn't profit from holding Americans hostage."
Senate Foreign Relations Committee ranking member Jim Risch noted:
"While I welcome home wrongfully detained Americans, unfreezing $6B in #Iranian assets dangerously further incentivizes hostage taking & provides a windfall for regime aggression. The Biden Admin must punish those who use Americans as political pawns and work to end this practice."
More importantly, as Goldberg also pointed out: "That [the deal] will encourage hostage diplomacy among our foes is the least of the problems."
For a start, the Biden Administration, seemingly to avoid congressional oversight and a potential veto, essentially nullified the Iran Nuclear Agreement Review Act of 2015 that requires Congressional approval of any Iran deal, and got away with it. According to Goldberg:
"That the White House announced this deal during the August congressional recess was no coincidence.... President Biden has successfully evaded the Iran Nuclear Agreement Review Act, which requires him to notify Congress of any agreement with Iran related to its nuclear program before lifting sanctions."
Moreover, as Goldberg notes, the price for Russia releasing Wall Street Journal's Evan Gershkovich probably just went up, not to mention the extremely real danger of what China, based on its new laws that say might well be tempted to do to visiting American business leaders, or just any American outside wandering around outside the US. According to Voice of America, the new "anti-espionage" law, "relying on espionage organizations and their agents," as well as the unauthorized obtaining of "documents, data, materials, and items related to national security and interests" can constitute a spying offense.
China's new law also states that it has the right to "to take corresponding countermeasures and restrictive measures" against acts that violate international law and norms and that "endanger China's sovereignty, security and development" – apparently meaning that a crime is anything the Communist Chinese government says it is.
In addition, Saudi Arabia now feels forced to demand nuclear know-how too, and as Goldberg suggests, Turkey and Egypt are sure to follow. It would be so much easier and less costly for the for the security of the world, he states, for the international community and the United Nations to require their "snap-back option," demanding that Iran to go back to zero uranium enrichment. No enrichment, no nuclear weapons.
Iran's Supreme Leader Ayatollah Ali Khamenei and the Islamic Revolutionary Guard Corps (IRGC), which is listed as a terrorist organization by the US State Department, will most likely be the first beneficiaries of any extra revenues and Biden's $6 billion gift. The Iranian regime will likely use additional funds to deliver weapons to Russia and strengthen its military. Increased revenues will also allow the IRGC and Khamenei to crack down more easily on any domestic unrest against their government. The other priority of Iran's regime is to "export the revolution" and military domination. Targets include Yemen, Iraq, Lebanon, Syria, Hamas, Palestinian Islamic Jihad and Latin America, and to empower its militia and terror groups.
Even though Iran is a party to the International Convention Against the Taking of Hostages, the regime has long taken foreign hostages as pawns to extract economic concessions and achieve geopolitical and financial gains. The Obama administration shipped $400 million in an unmarked plane to Iran for the release of four Iranian-American prisoners. "Predictably," Goldberg noted, "Iran took more hostages in the months and years thereafter, believing it could get an even better price from a future U.S. president."
The extent to which the Biden administration is willing to go in order to appease the ruling mullahs of the Iranian regime boggles the mind.
All this just so the Biden Administration will not have Iran introducing its nuclear weapons breakout while Biden is still in office, especially before an election. After that, thanks to the Biden Administration, unlimited nuclear weapons will presumably be a global free-for-all.
Dr. Majid Rafizadeh is a business strategist and advisor, Harvard-educated scholar, political scientist, board member of Harvard International Review, and president of the International American Council on the Middle East. He has authored several books on Islam and US foreign policy. He can be reached at Dr.Rafizadeh@Post.Harvard.Edu